Award-winning chef and restaurateur David Myers makes his first foray into Singapore with the unveiling of Adrift at Marina Bay Sands.
Led by Executive Chef Dong Choi, the menu at Adrift blends playful snacks with raw items, and artisanal toasts with charcoal-grilled treats in a whimsical approach to East-meets-West.
Many of the mix-and-match small plates, meant for sharing, feature interpretations of Myers' most beloved dishes from his travels throughout Asia.
The restaurant space is designed by Blueplate Studios, Wilson Associates' specialty food and beverage design studio, to at once evoke the adventure of travel and the comfort of home.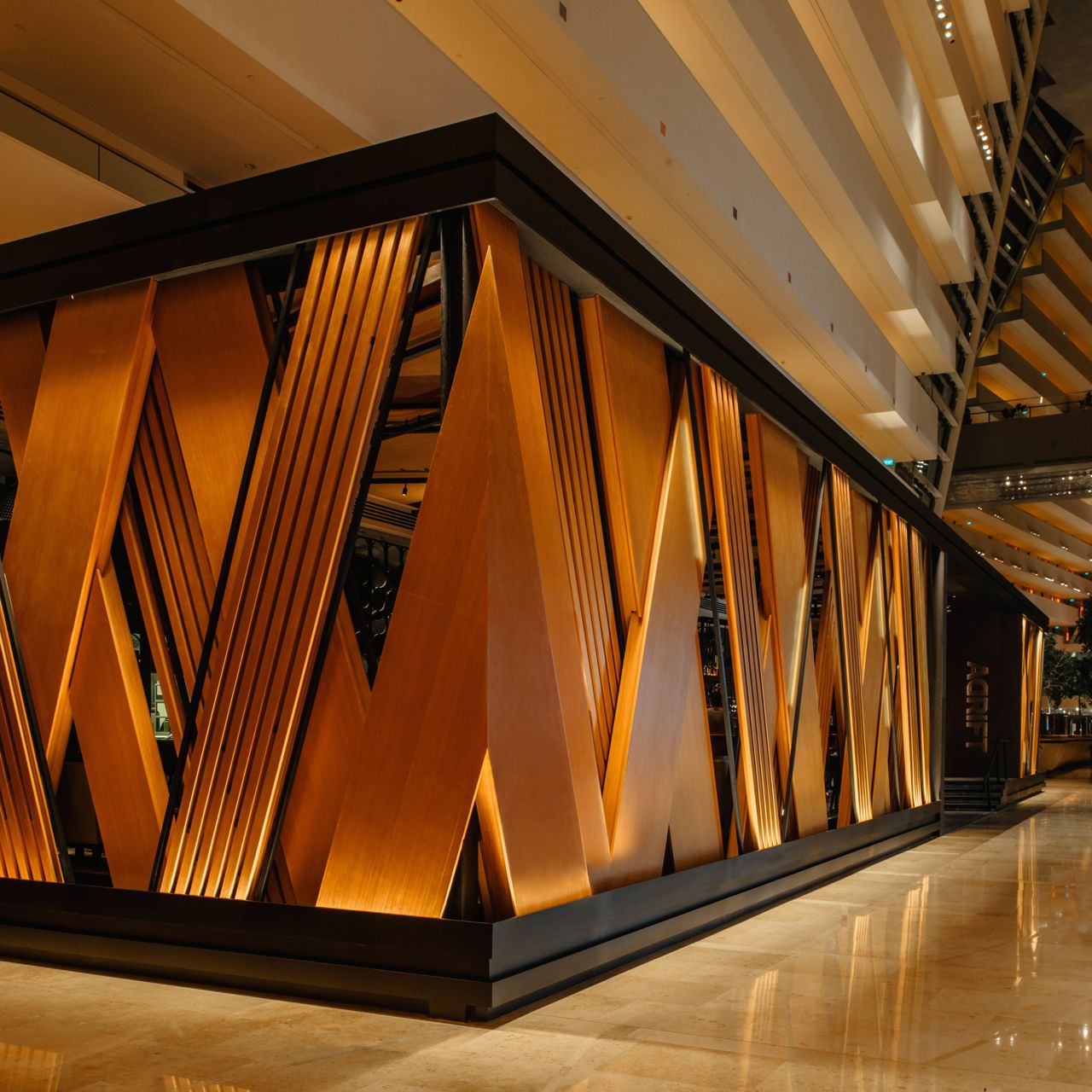 A unique sculptural enclosure that juxtaposes the larger-than-life atrium at Marina Bay Sands, Adrift unfolds from an illuminated wrapped wood and copper facade.
Once inside, the expansive 4,000 square foot restaurant houses a collection of spaces that cater to a myriad of dining experiences, from artisanal mixology and delectable snacks at the bar, to a convivial feast of shared plates within the restaurant, and intimate dinners with friends or business partners at the private dining room enclosure.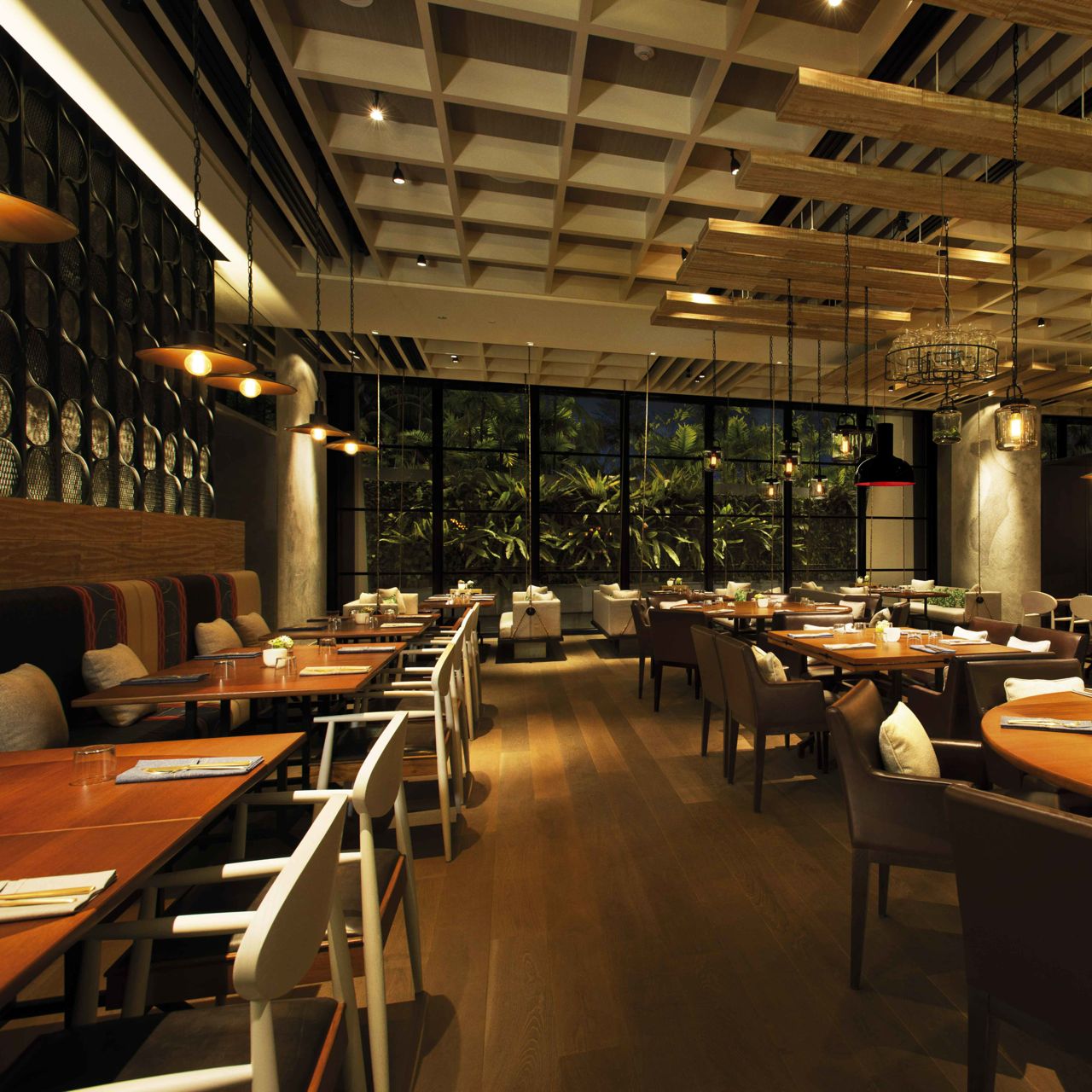 The centerpiece cocktail bar nostalgically recalls a vintage Ginza-style, with diffused lighting, leather bar stools, antiqued metal screens and charred timber accents.
In the ethereal garden parlor, timber benches hang from the ceiling, while subtle floral accents allude to the wall of greenery outside.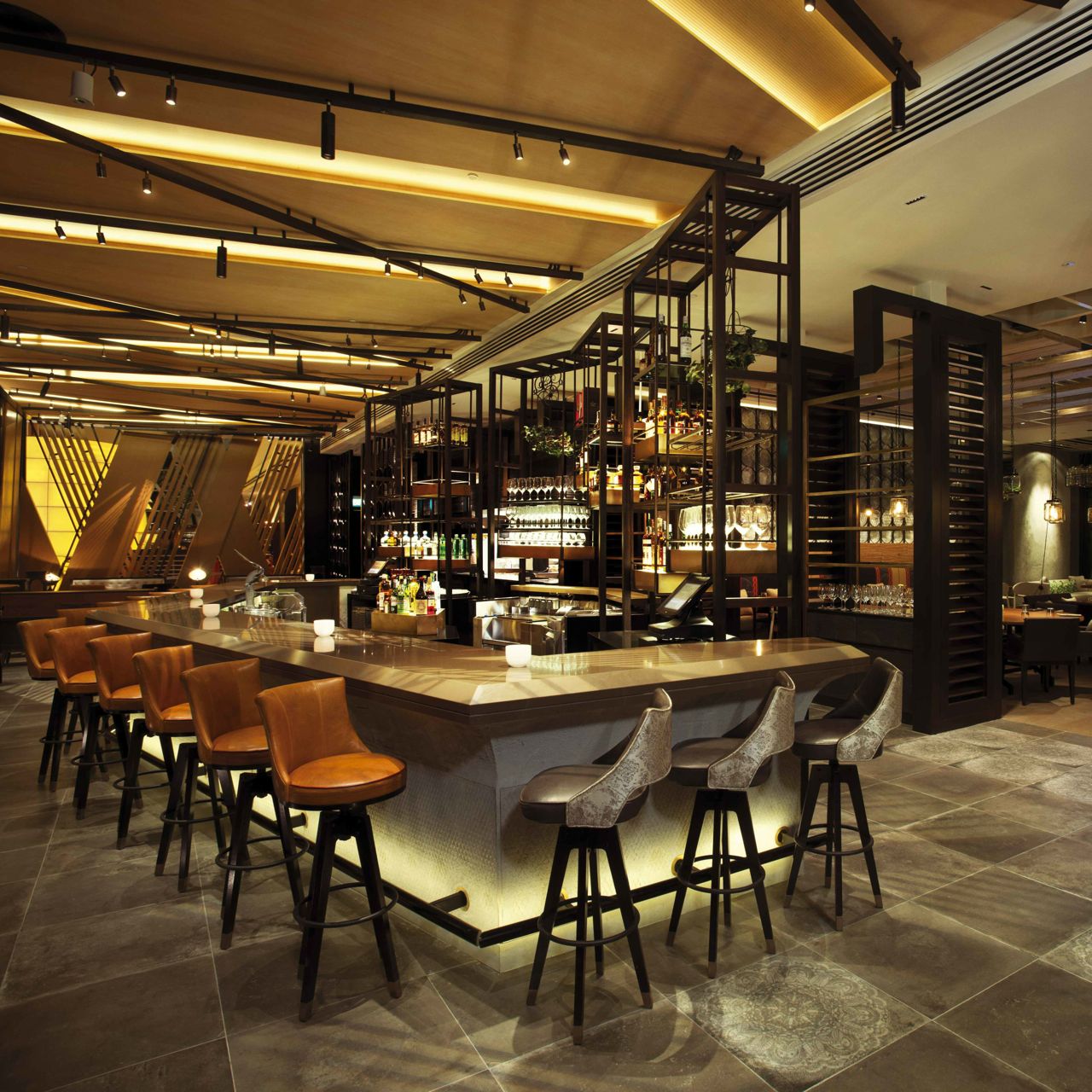 The private dining room houses a surrealist library with quirky objets d'art and vintage photographs that serve as an aperitif to intimate conversations.
It's a collection of treasures that tell the story of cultures past and present, a fitting mirror to the narrative behind Chef Myers' cuisine.