By Stanley Lui
From Paris to Shanghai, the "Art of Travel" is the resounding theme marking Louis Vuitton's 20th Anniversary in China.
Following the opening of their very 1st Maison in the country and the 16th in the world at the Plaza 66 in Shanghai, the French luxury brand, famous for its association with the Art of Travel, celebrated this momentous event through the stunning and precise reproduction of their Fall/Winter 2012/2013 show which had been held earlier in Paris.
Graced by the creative director of Louis Vuitton, Marc Jacobs himself as well as the President of Louis Vuitton Moet Hennessy, Bernard Arnault, his son Antoine Arnault and Yves Carcelle, the event was star-studded with the attendance notable chinese and international celebrities such as Gong Li, Fan Bing Bing, Hu Bing, Zhao Lei, Godfrey Gao, Du Juan, Alain Delon, Alexa Chung and Poppy Delevigne.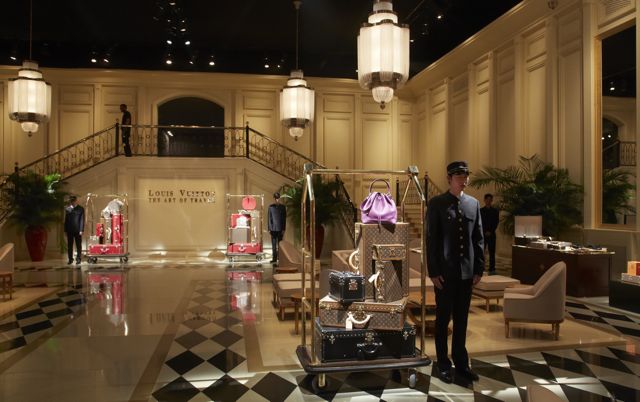 Right from the start, the distinguished guests were invited to immerse themselves in the spirit of travel as they were ushered through a dark corridor into the special "Art of Packing" waiting room to witness the skills of six European packers who turned the ordinary task of luggage packing into an intriguing artform.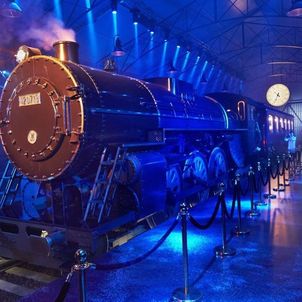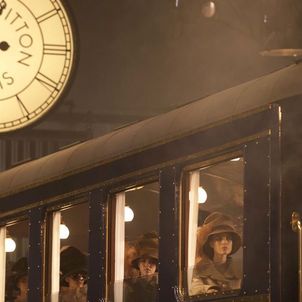 The fashion show then began just as the clock strikes 9 with the fabled blue Louis Vuitton Express coming to a halt at the final destination of it's 12 days journey from Paris to reach the famous bund of Shanghai.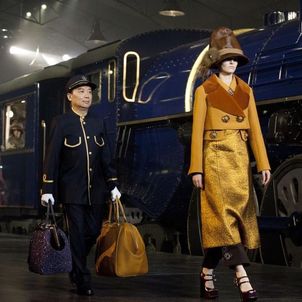 One by one, the elegant models disembarked from the gilded carriages clad in the richly layered, jewel-embellished, elongated A-line silhouette dresses and coats topped with feathered hats.
Each accompanied by a Porter at hand carrying the latest seasonal collection of exquisite suitcases, portmanteaux and glittery monogrammed handbags.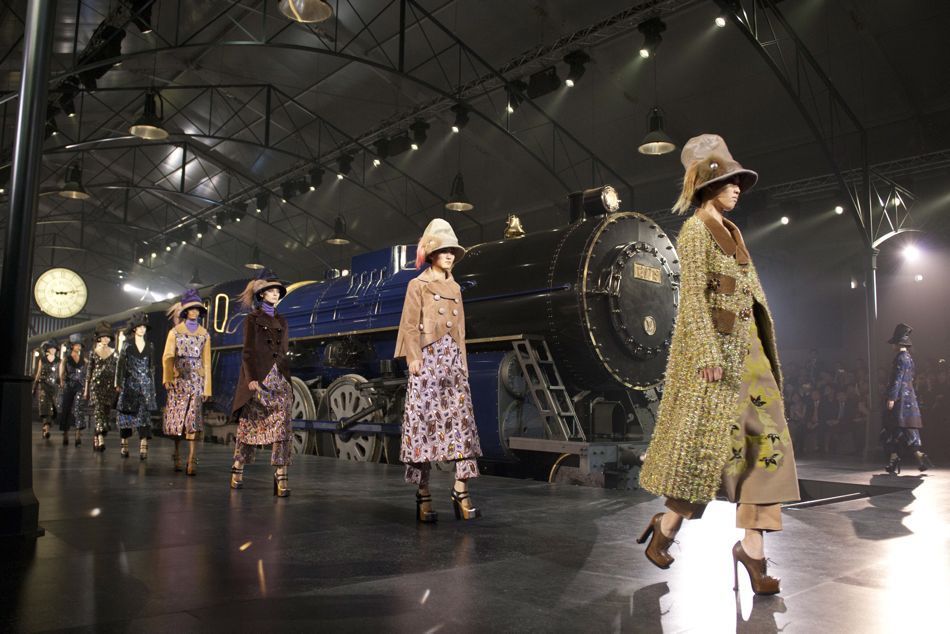 After the show, the guests were then taken through another corridor to view the old maps and the actual images from the Paris to Shanghai train route before entering the after-party room.
Designed like a luxury train wagon with the full panoramic view of the Huangpu River in mind, this room offered a breathtaking and yet nostalgic end to the Louis Vuitton "Paris Shanghai Express" train journey where the VIPs partied the night away to the special performances by famous singer Lana Del Rey.