Baccarat, the purveyor of the finest crystalware in the world, has opened its first standalone boutique in Singapore, located at the Shoppes at Marina Bay Sands. 
The decor of the boutique features an eclectic mix of materials, from polished stainless steel, wood, wallpaper, to marble, coming together to enhance the radiance of Baccarat's creations.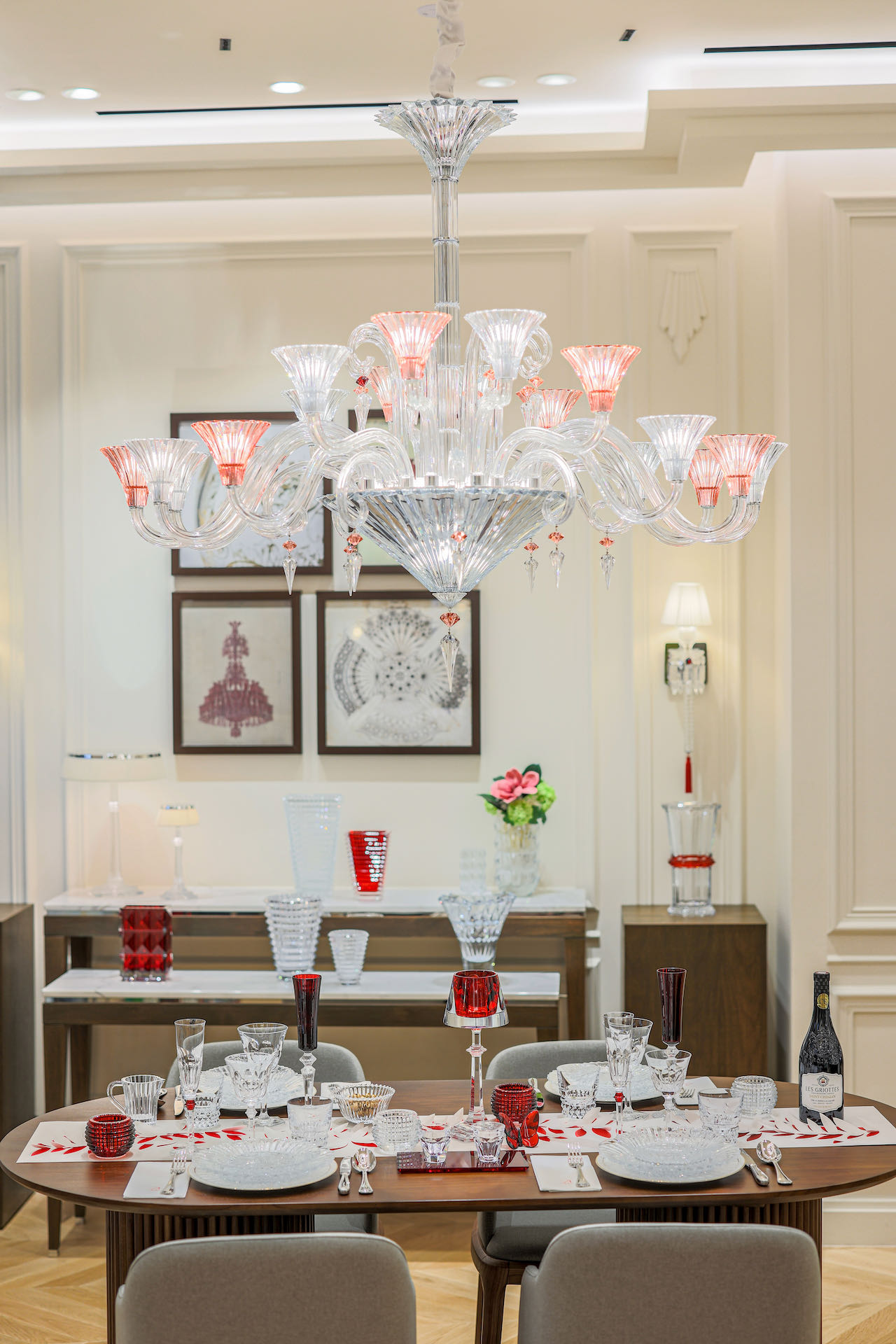 Illuminated by the magical light of Mille Nuits, Tuile de Cristal and Zénith chandeliers, the boutique carries the full collections of the House, from Dining to Home decor, Lighting and Fragrance, from the iconic Harcourt collection to contemporary pieces created by renowned designers like Jaime Hayon, Marcel Wanders studio or Philippe Starck.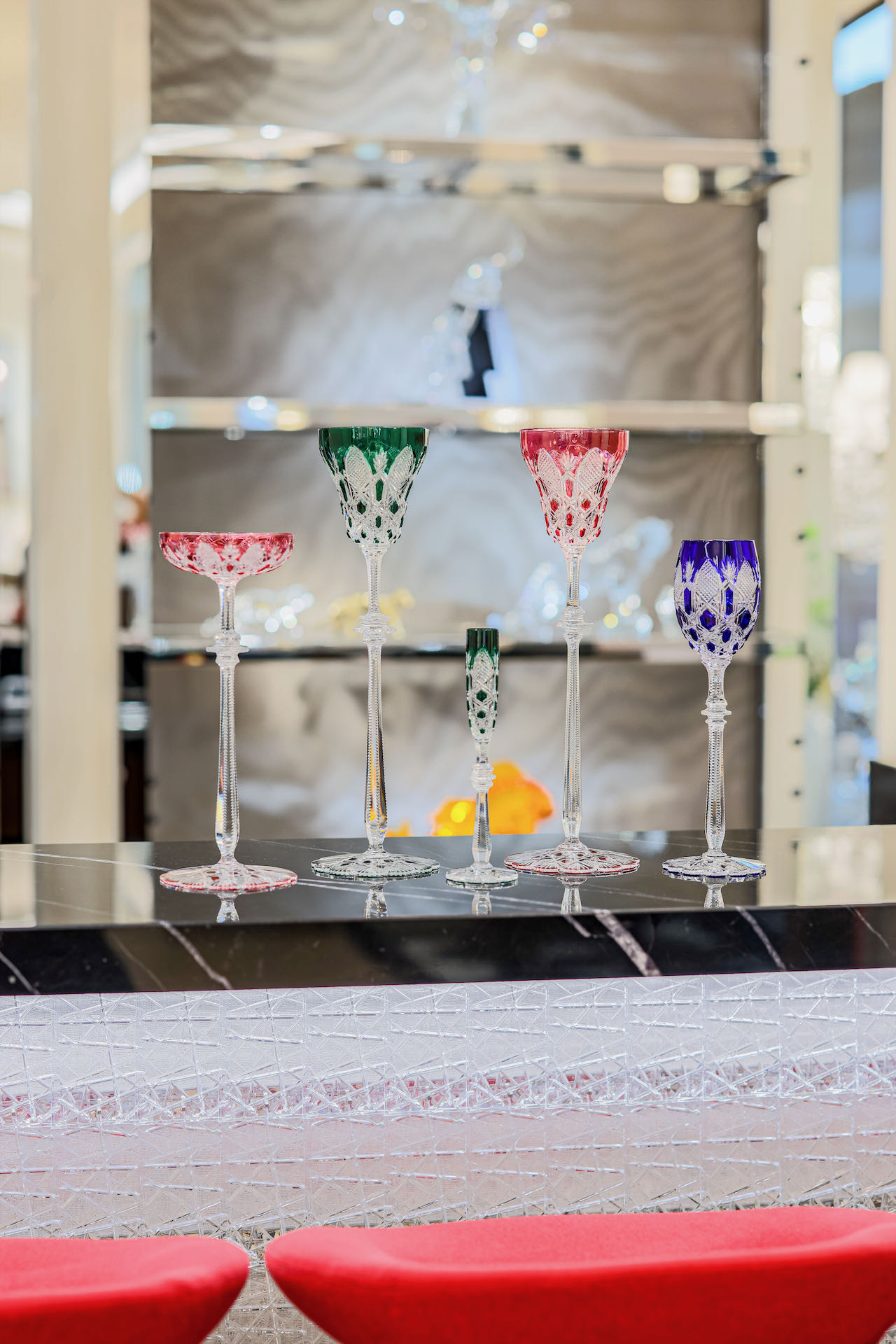 A selection of pieces are exclusively available in Asia at Marina Bay Sands, including the clear and pink Mille Nuits chandelier or limited-edition Haute Couture masterpieces that reflect the unique expertise of Baccarat's artisans.  
The red colour, Baccarat's signature, enhances the decor and pays homage to one of Baccarat's alchemy secrets. Behind this hue hides Baccarat's savoir-faire, as this beautiful red is obtained by fusing 24k gold powder into the crystal.
A central element of the decor, a bar covered with Tuile de Cristal tiles by artist Arik Levy projects spellbinding reflections into the space, creating an ambience of captivating energy. Next to the bar area, visitors, architects and decorators will be received in a private room dedicated to special projects and creation of made-to-measure pieces. 


The Baccarat Boutique at The Shoppes at Marina Bay Sands is at Galleria Level, B1-68, 2 Bayfront Avenue, The Shoppes at Marina Bay Sands. Tel: +65 6688 7168.