To mark the 160th anniversary of the house's founding, Louis Vuitton's executive vice president Delphine Arnault, daughter of LVMH chairman Bernard Arnault, and artistic director Nicolas Ghesquière have initiated a project which they call 'Celebrating Monogram' and have enlisted 6 iconoclasts to re-imagine and re-interpret the iconic LV monogram for a new limited-edition series of bags.
The project has a similar spirit as the one undertaken in 1996 for Louis Vuitton's centenarian celebration when designers Azzedine Alaïa, Manolo Blahnik, Romeo Gigli, Helmut Lang, Isaac Mizrahi, Sybilla and Vivienne Westwood had also contributed designs.
This time around however, Delphine Arnault and Ghesquière have broadened the scope of the initiative to tap on visionaries from art, architecture, and industrial design, as well as fashion.
The Monogram is the timeless icon of the Maison Louis Vuitton."
"It has lived through the brand's countless evolutions, never losing its essence. The leading testament to the fashion house's success, it was only natural that we should pay homage to it," said Delphine Arnault.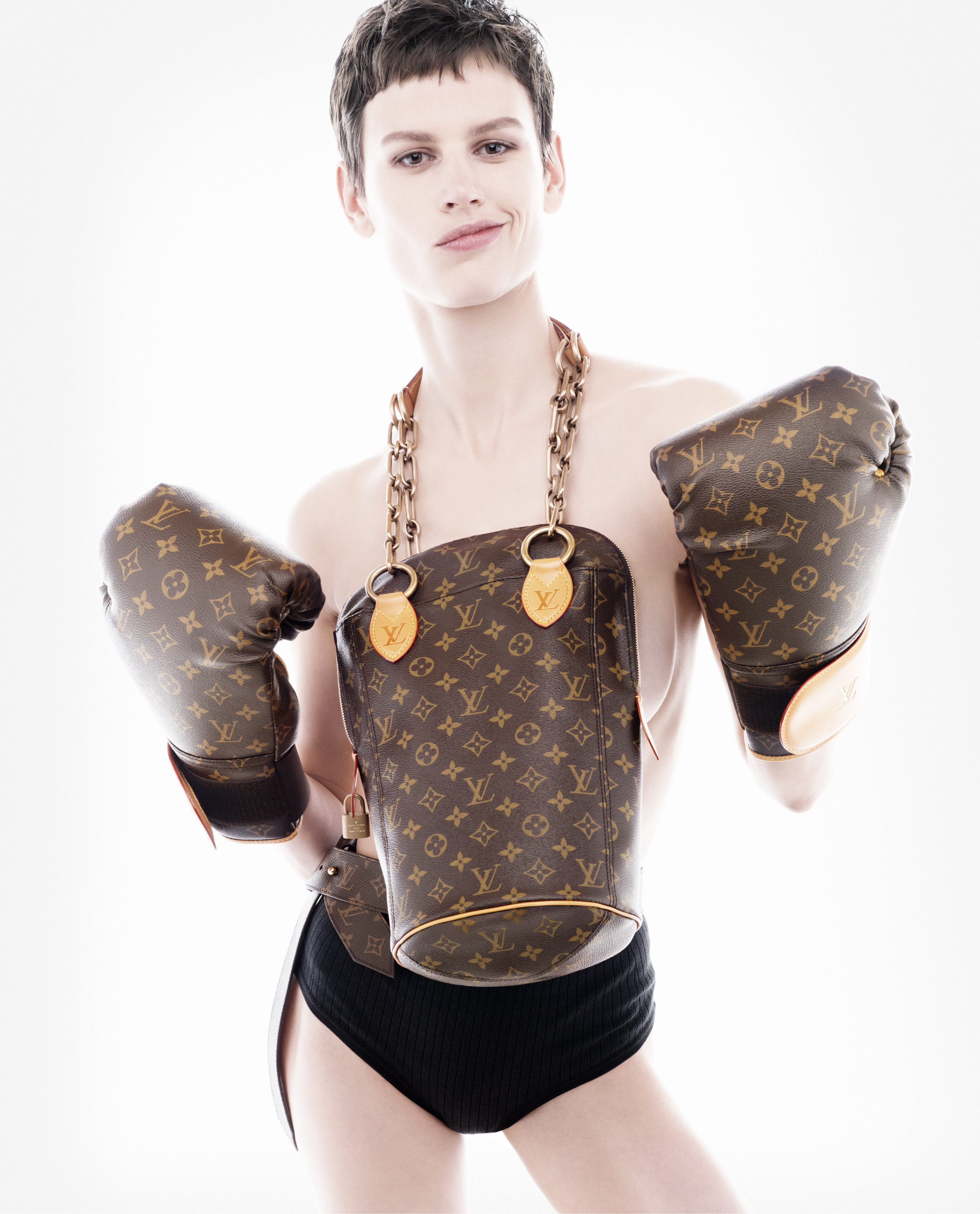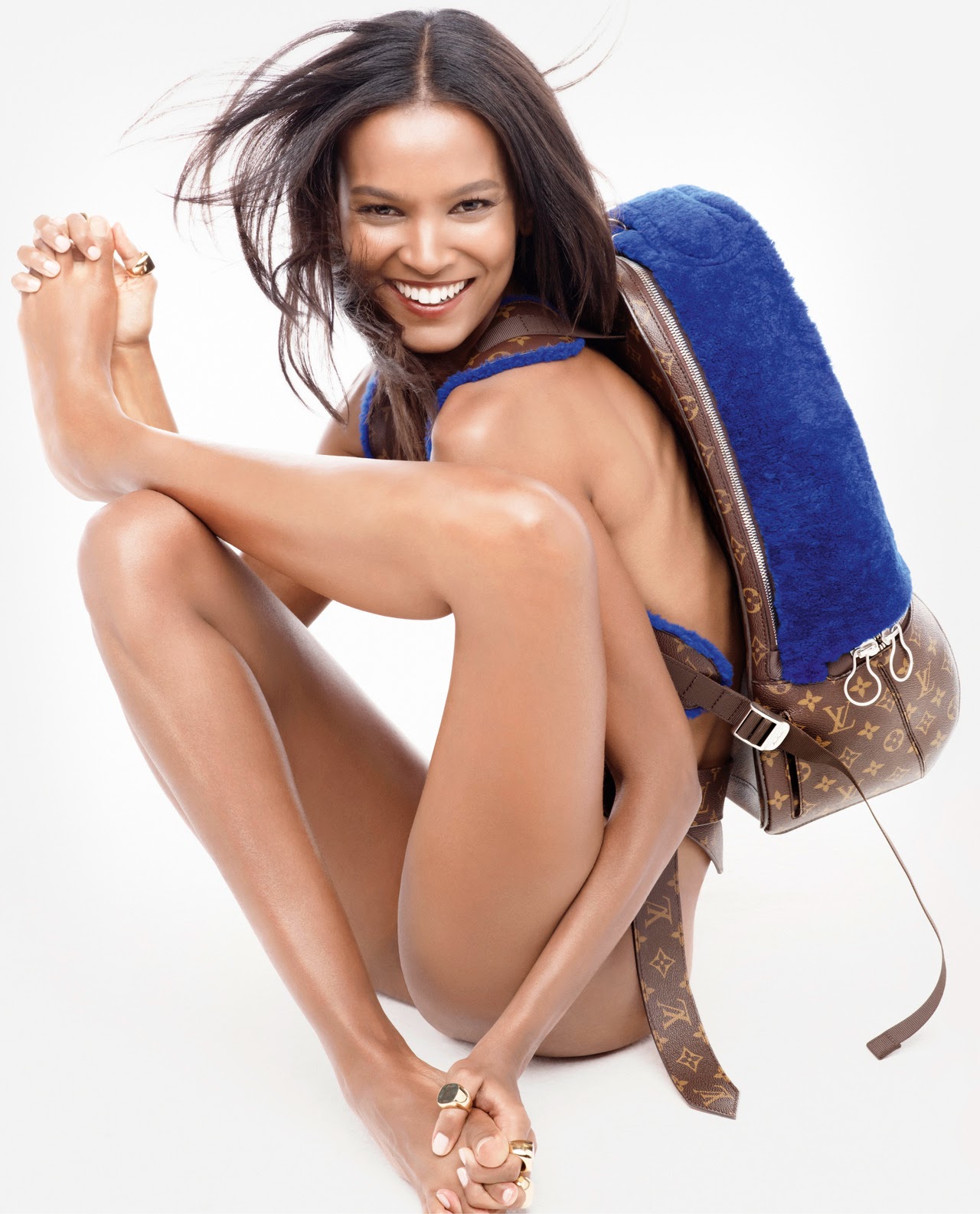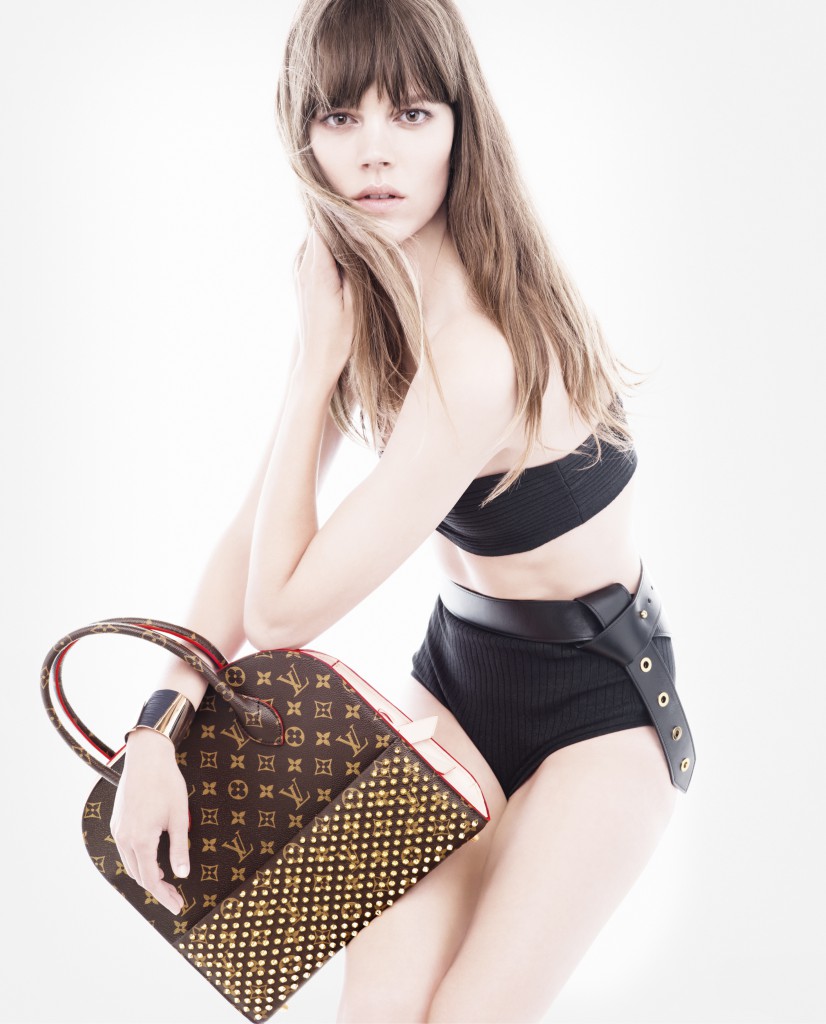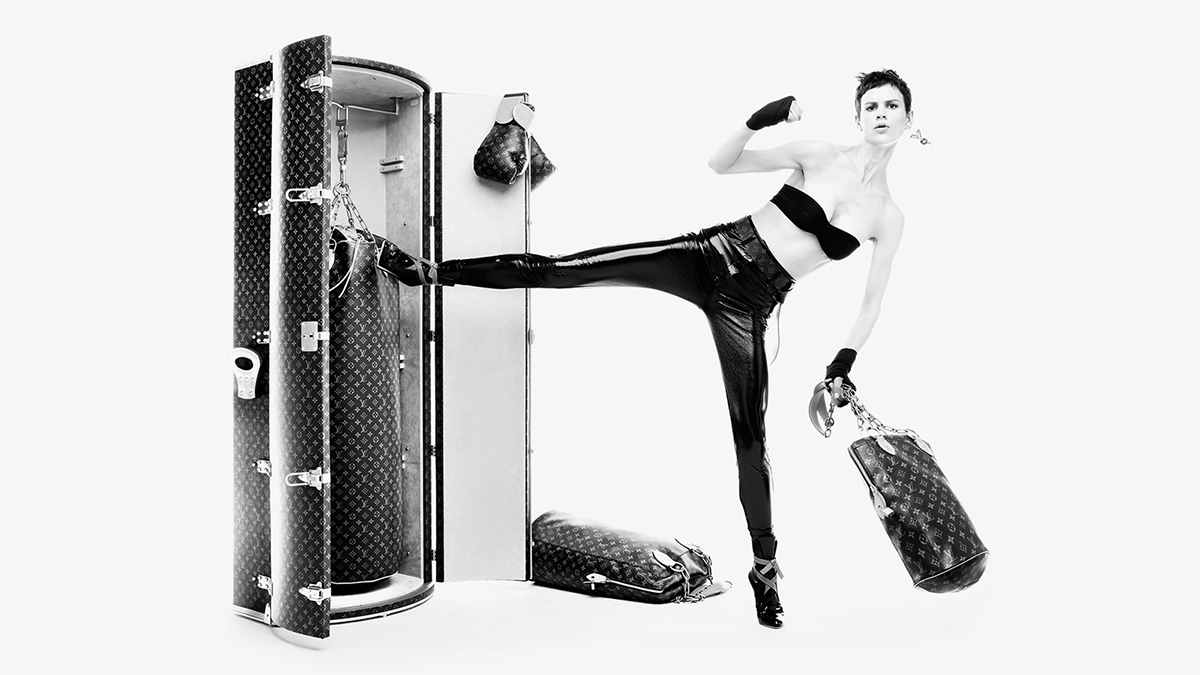 The selected iconoclasts include Karl Lagerfeld, creative director of Chanel and Fendi, who has unveiled a trio of traveling pieces with the Punching Bag, Punching Suitcase and Punching Trunk.
Architect Frank Gehry, whose Fondation Louis Vuitton centre opens next month in Paris, gives the handbag a unique structural re-think with the Twisted Box.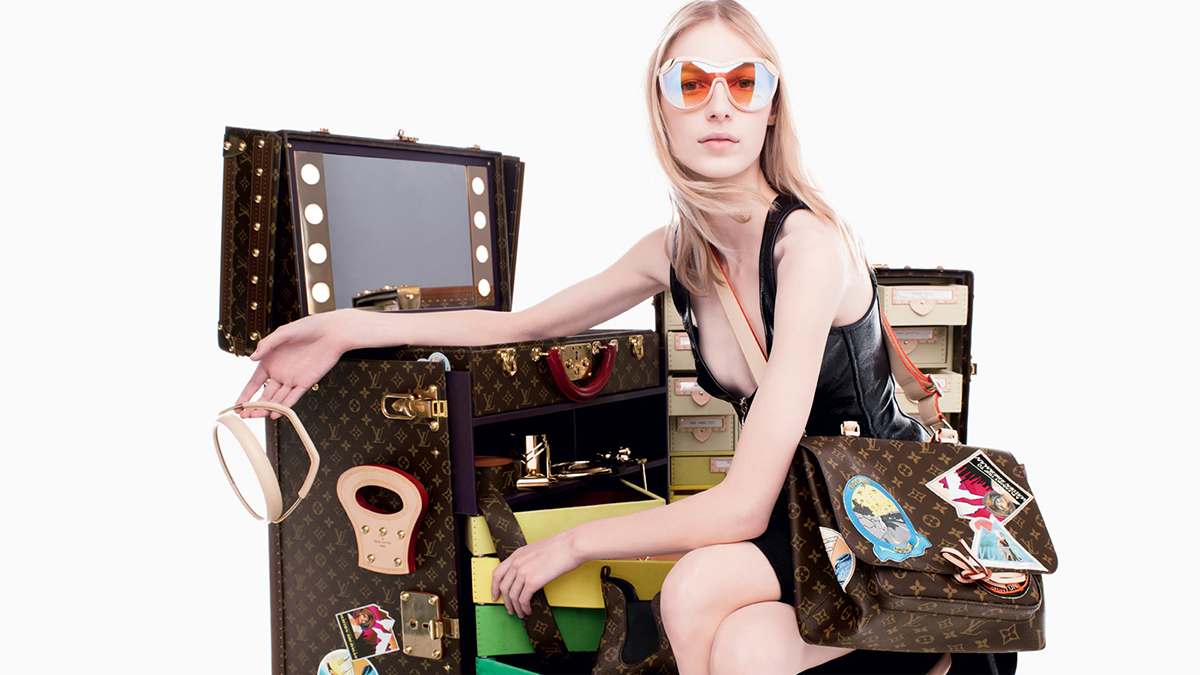 Performance artist Cindy Sherman with the Studio in the Trunk and Camera Messenger.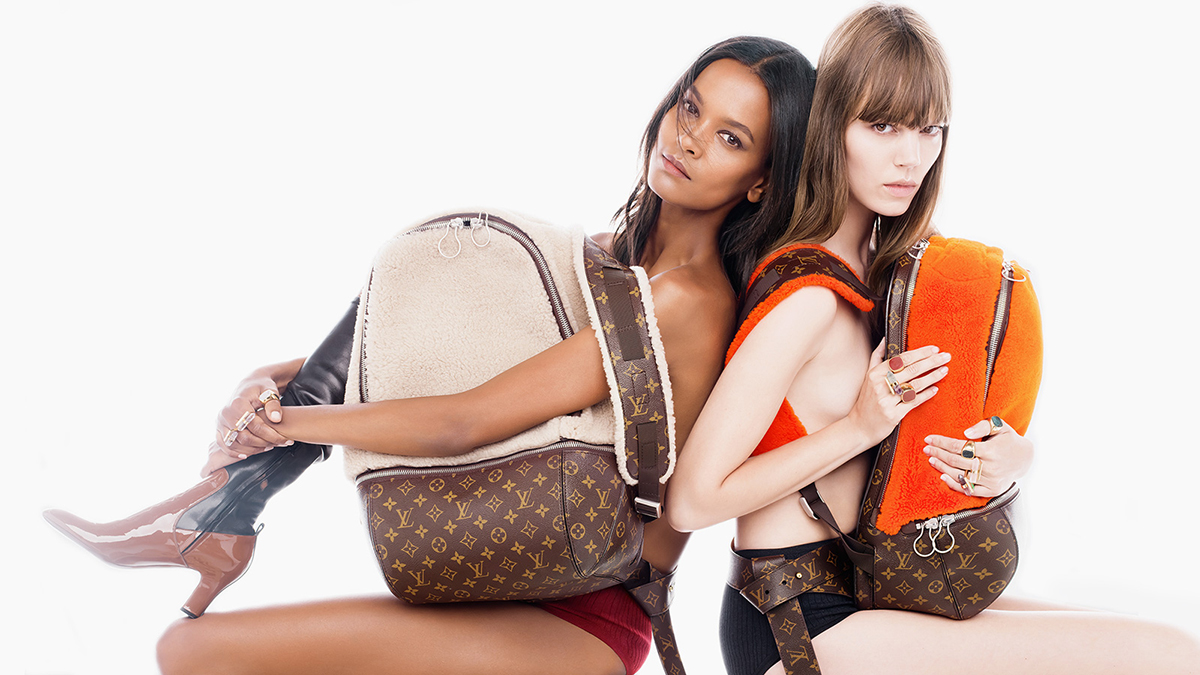 Industrial and product designer Marc Newson with the Fleece Pack of backpacks.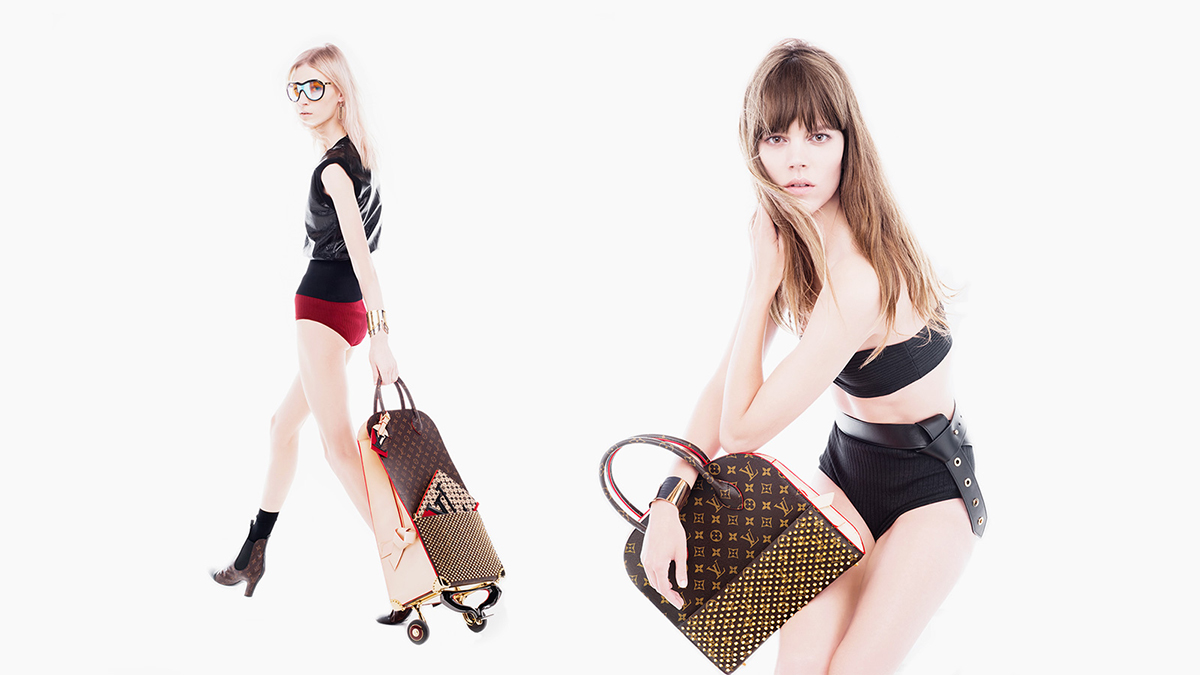 Shoe designer Christian Louboutin, who has incorporated the monogram, LV logo and the scarlet that lines the sole of his shoes into the Shopping Bag and Shopping Trolley.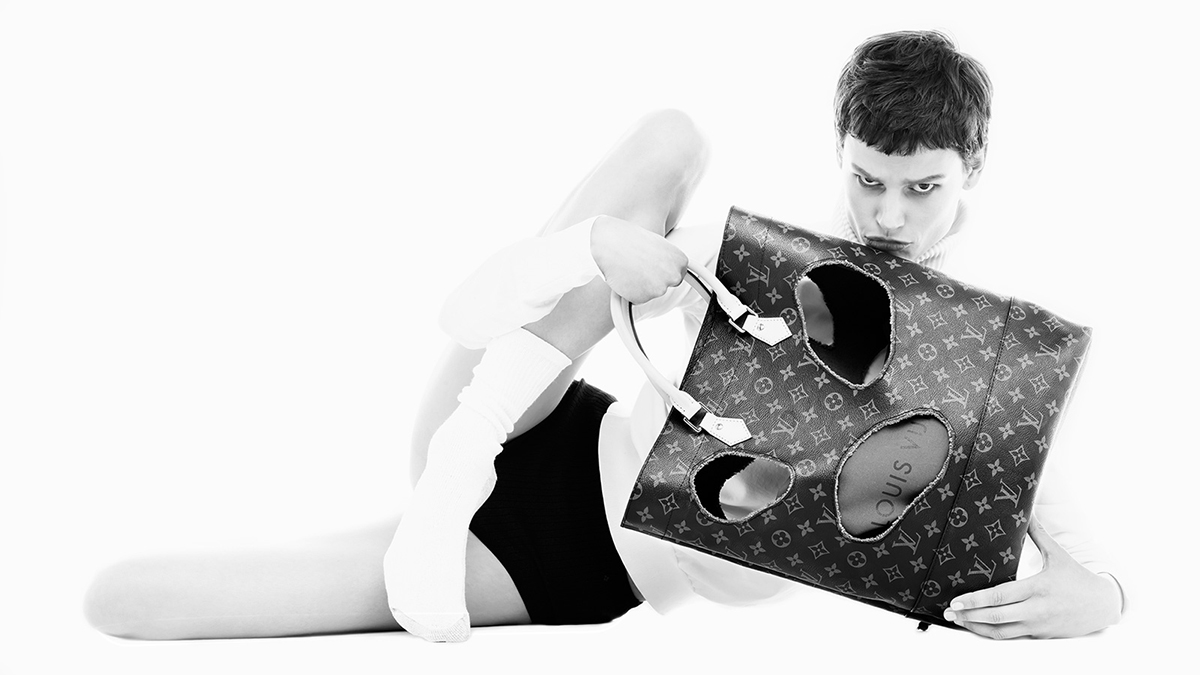 Rei Kawakubo of Comme des Garçons, who designed a Bag with Holes that reveal the tote's inner lining.
For Harper's Bazaar's upcoming October issue, Karl Lagerfeld shot each of the iconoclasts and their finished products.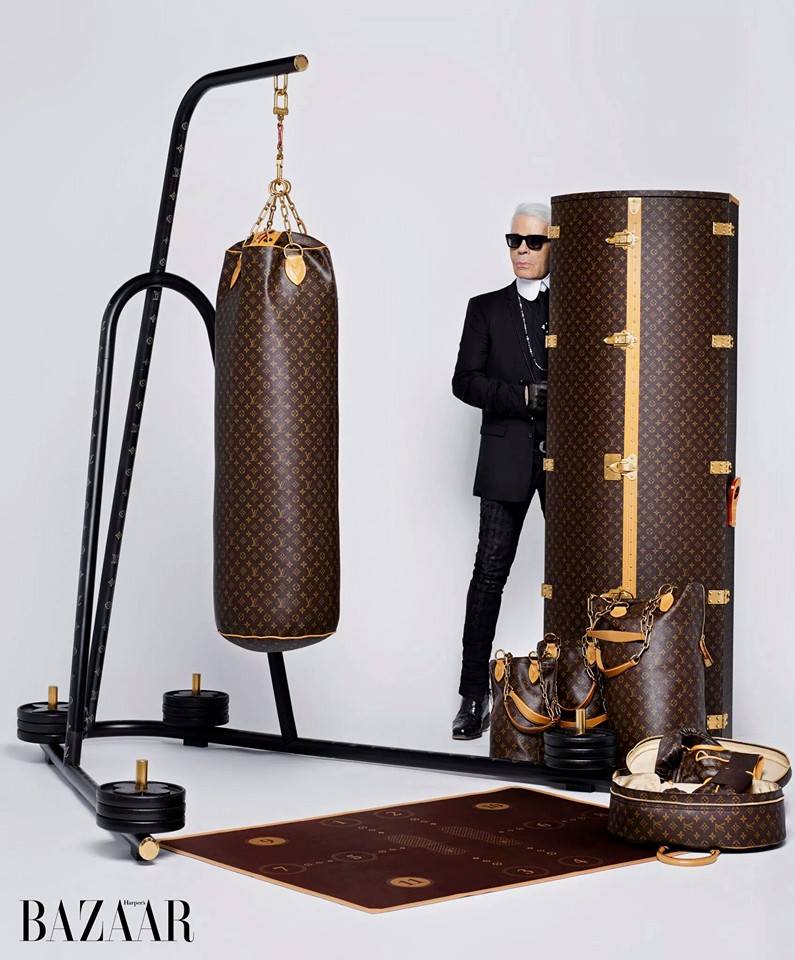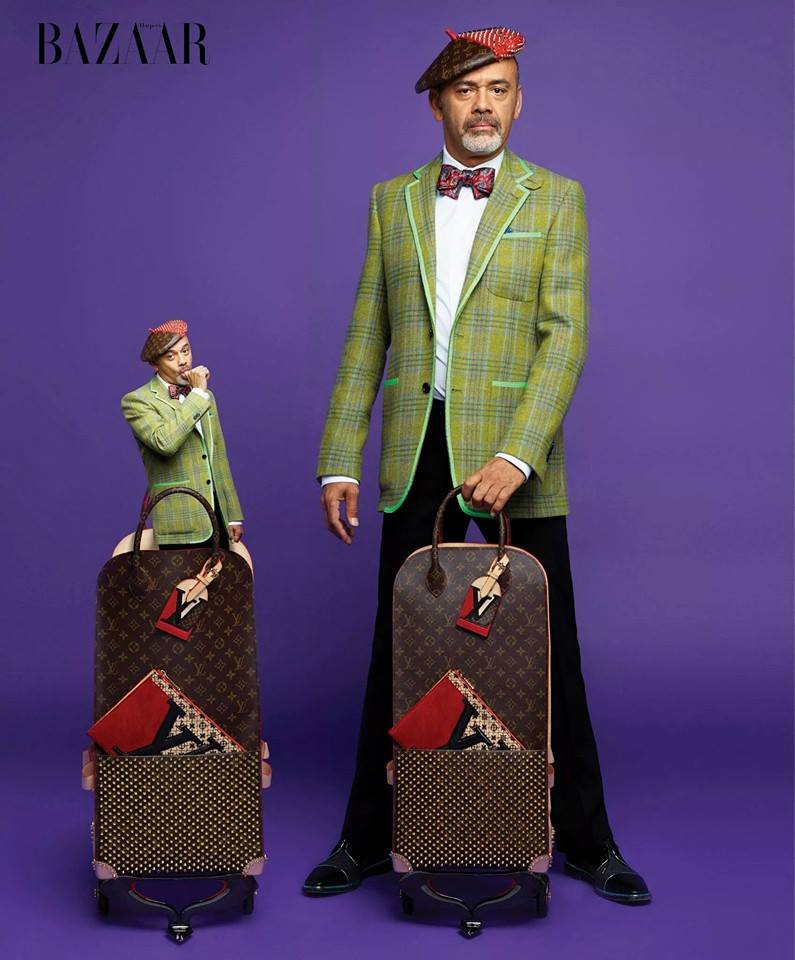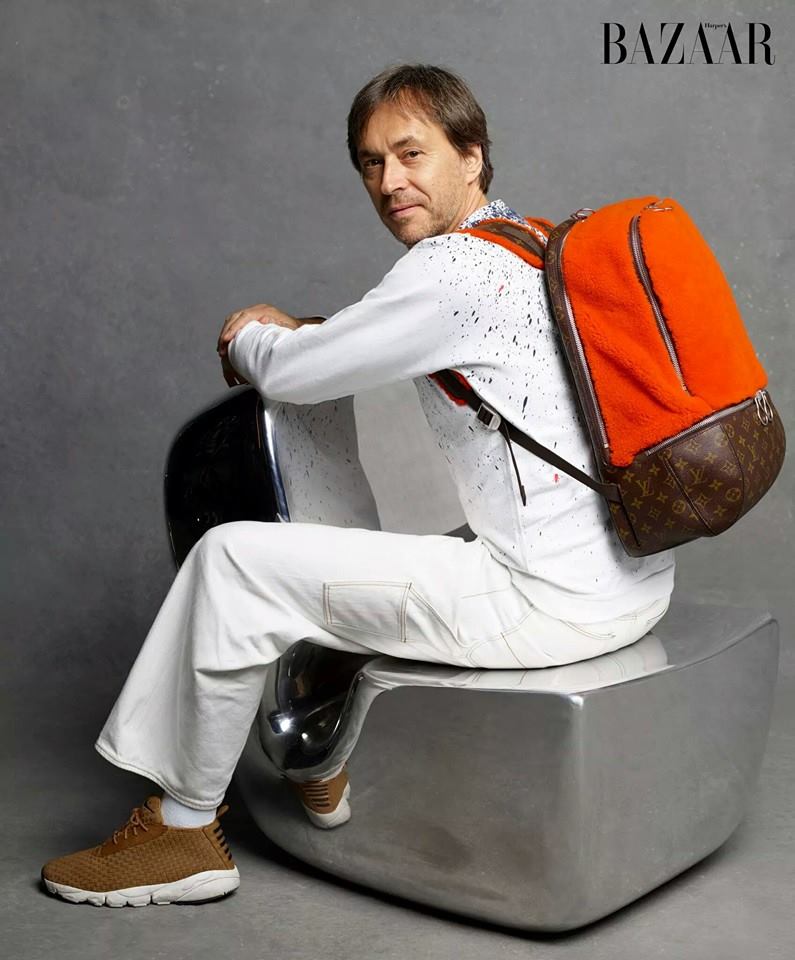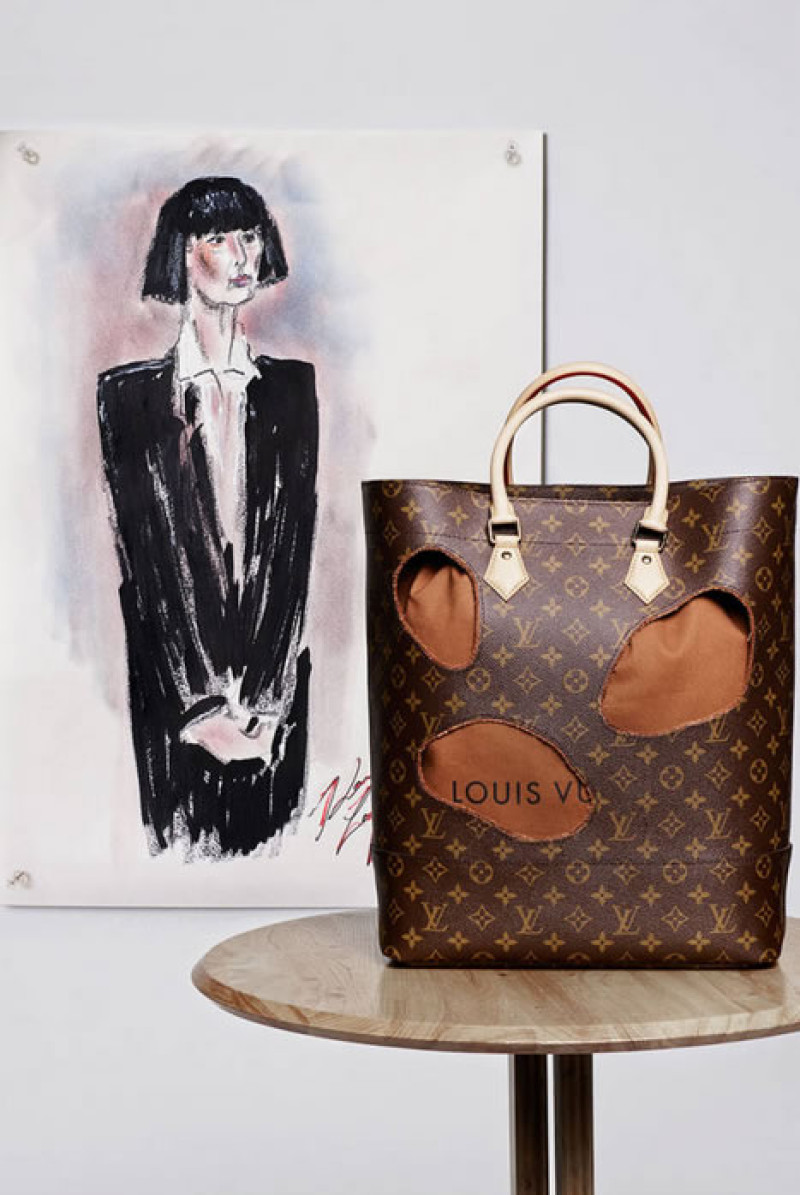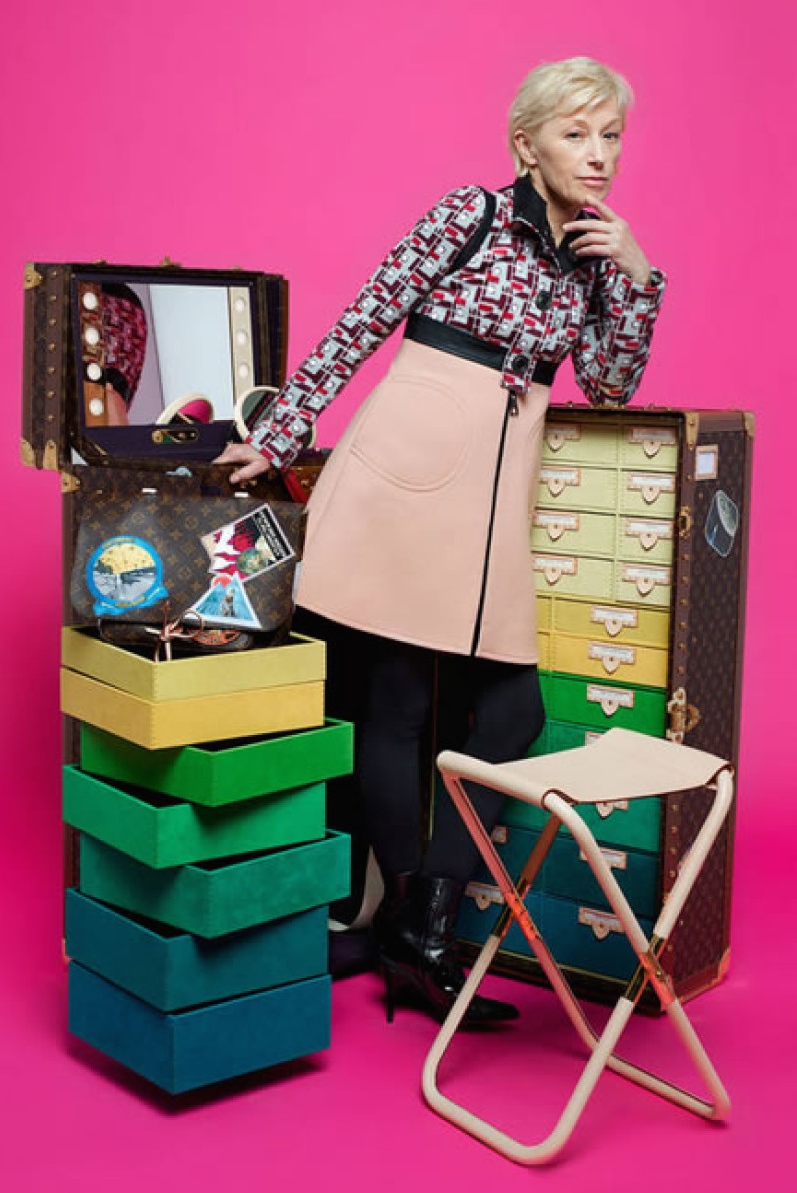 "When we talked with Nicolas Ghesquière about the extraordinary talents we would like to approach we simply went to those who are among the best in their fields," said Delphine Arnault.
They are extraordinary artists; I could even say they are the greatest designers in the world."