With a career of more than two decades, few in the world have been photographed more often than Kate Moss, and come late September, a selection of the most famous images of the supermodel are going up for auction at Christie's in London.
The collection collectively valued at about £1 million, curated by German collector Gert Elfering, includes a shot of Moss encased in bronze glitter by Allen Jones and images by well-known photographers including Annie Leibovitz, Bruce Weber, Mario Testino, Sam Taylor-Wood and Irving Penn.
"Kate is the ultimate modern muse and we will be seeing her images in major museums and private collections for years to come," said Gert Elfering.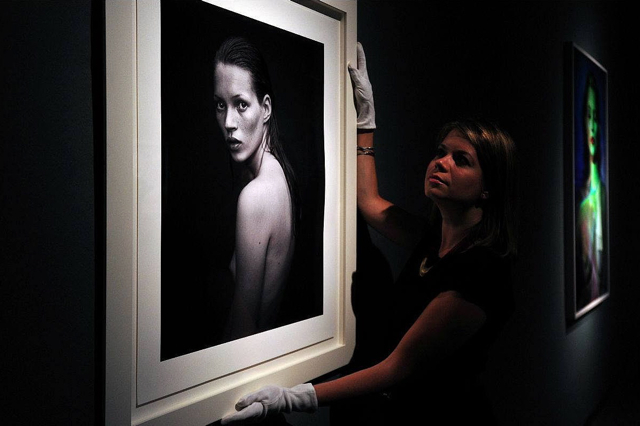 Discovered as a teenager in the late 1980s, Kate Moss with her waif-like looks took the fashion industry and popular culture by storm.
Now 39, she remains among the world's best-known models, coming in at 2nd on Forbes list of most highly-paid models for 2013, and described by Christie's Director of Photographs Philippe Garner recently as,
The greatest icon of style of the modern age.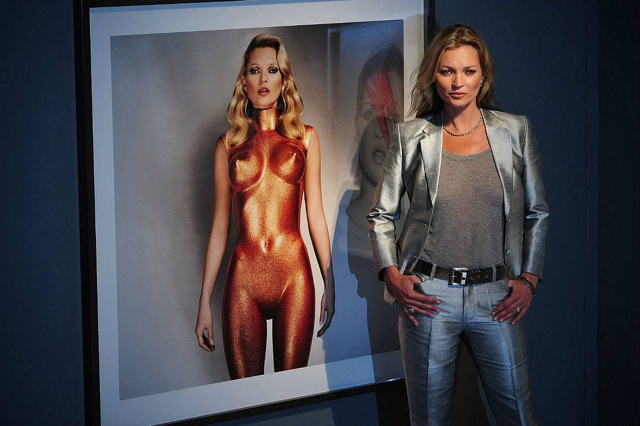 Lots up for auction include a 1992 image of Moss nude on a couch by Mario Sorrenti, valued at £30,000 pounds to £50,000 pounds; a 2002 image by Craig McDean of Moss wearing a jacket and reading "God Save the Queen," with an estimate of £40,000 to £60,000; and a 3-D hologram image on a lightbox by Chris Levine estimated at between £100,000 and £150,000.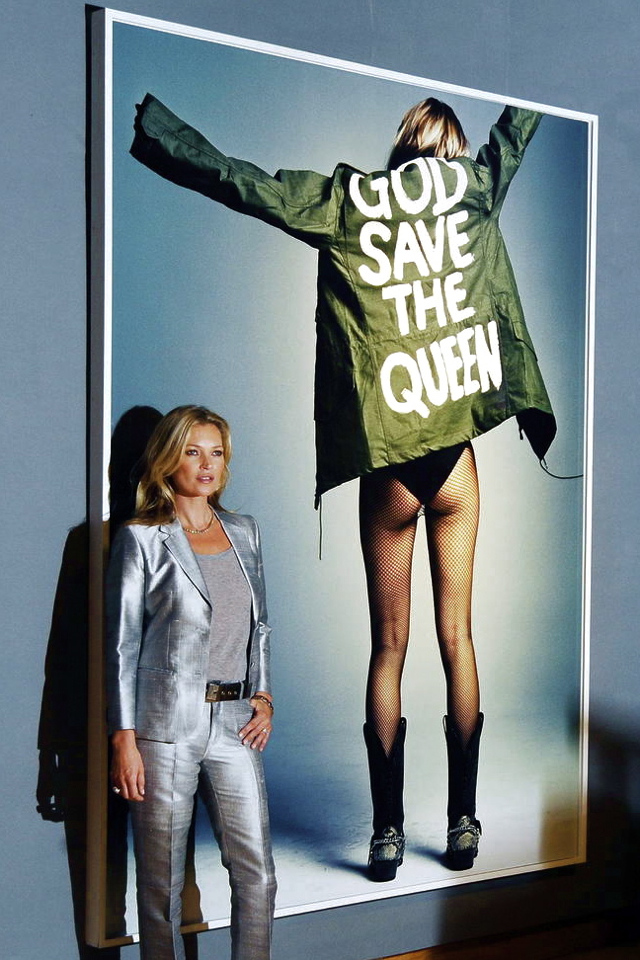 In addition to photographs, the sale includes a Peter Blake collage, a Jacquard tapestry by Chuck Close and — a must for every living room — an 18-carat gold sculpture of Moss as a naked angel by Nick Knight.
The works will be sold at Christie's in London on 25 September.