Belstaff's menswear collection for the Spring/Summer 2016 season, unveiled at the semi-annual London Collections: Men event is a nod to the great British desert explorer, an intrepid and adventurous figure, motivated by desire for discovery in the world's most hot and unforgiving of landscapes.
A strong military influence pervades the collection with references to the label's history as supplier to the British forces, as well as to the 7th Armoured Division that saw active service during World War II where its exploits made it famously known as the Desert Rats.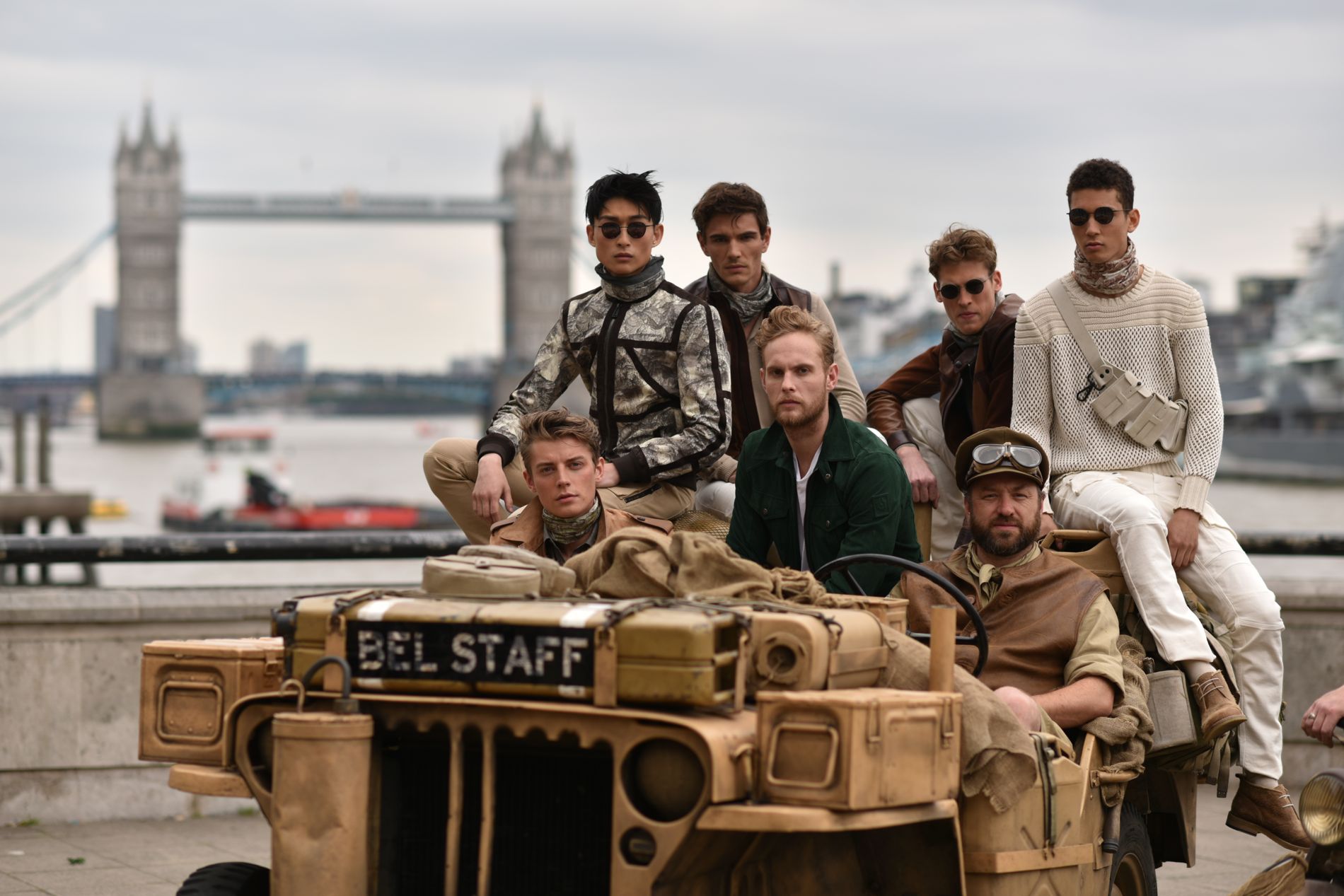 For the presentation, Belstaff took over Old Billingsgate Market, an impressive landmark on London's iconic river Thames with a terrace overlooking Tower Bridge to the left, the Shard in front, and London Bridge to the right, in a reaffirmation of the Britishness of the brand, now back on home turf.
Referencing Belstaff's motoring and military heritage, a desert jeep, bike and army tent set the scene, with guests transported "into the desert".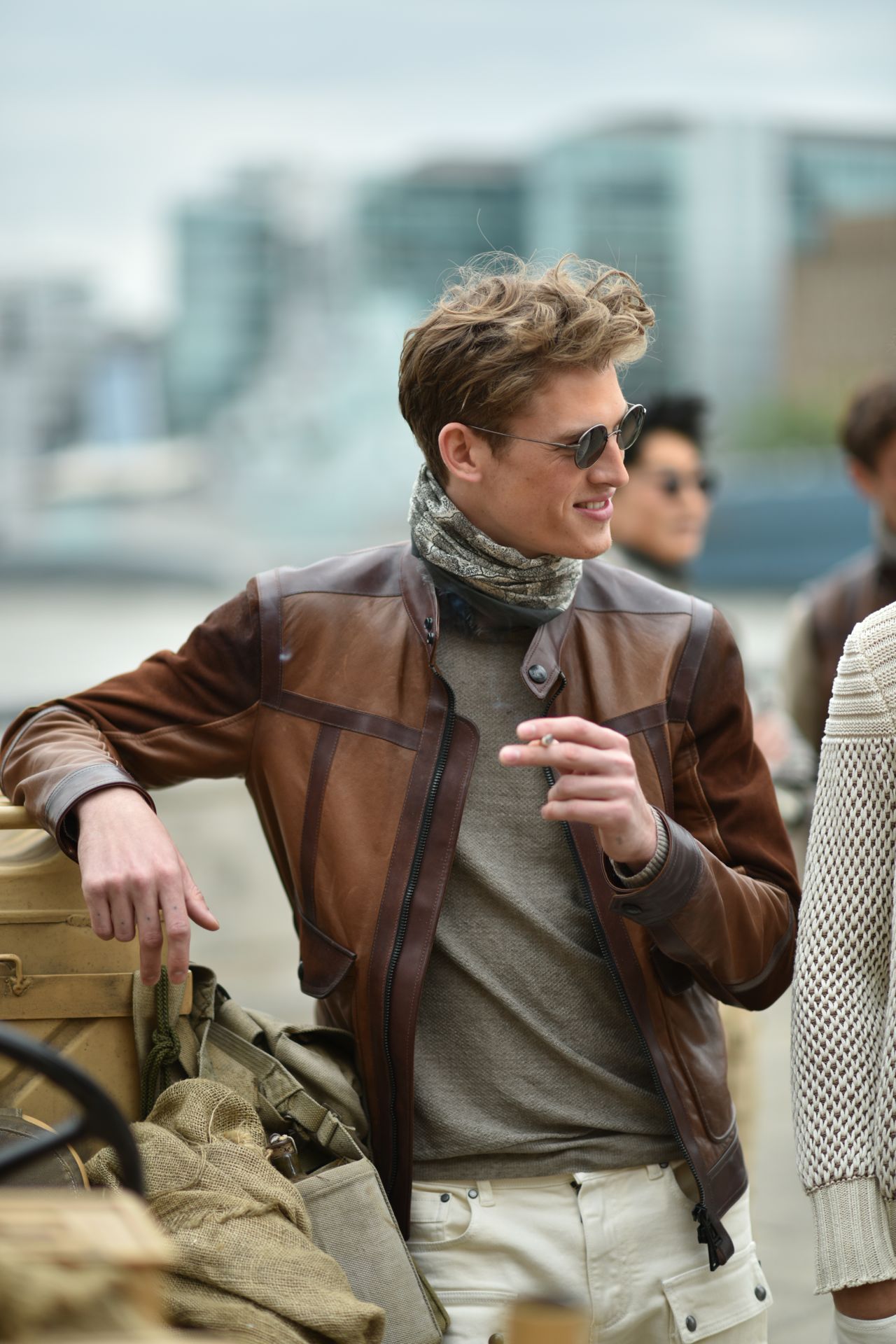 The showcase also brought to mind explorers old and new who have worn the brand; namely Lawrence of Arabia in the 1930s, to those of the present day such as Levison Wood (Walking the Nile) with whom Belstaff has worked on a customised explorer jacket for SS16.
Gavin Haig, CEO explains: "We remain deeply rooted in our moto heritage, but have retuned our brand direction to be inspired by our wider values of daring, adventure and style in motion."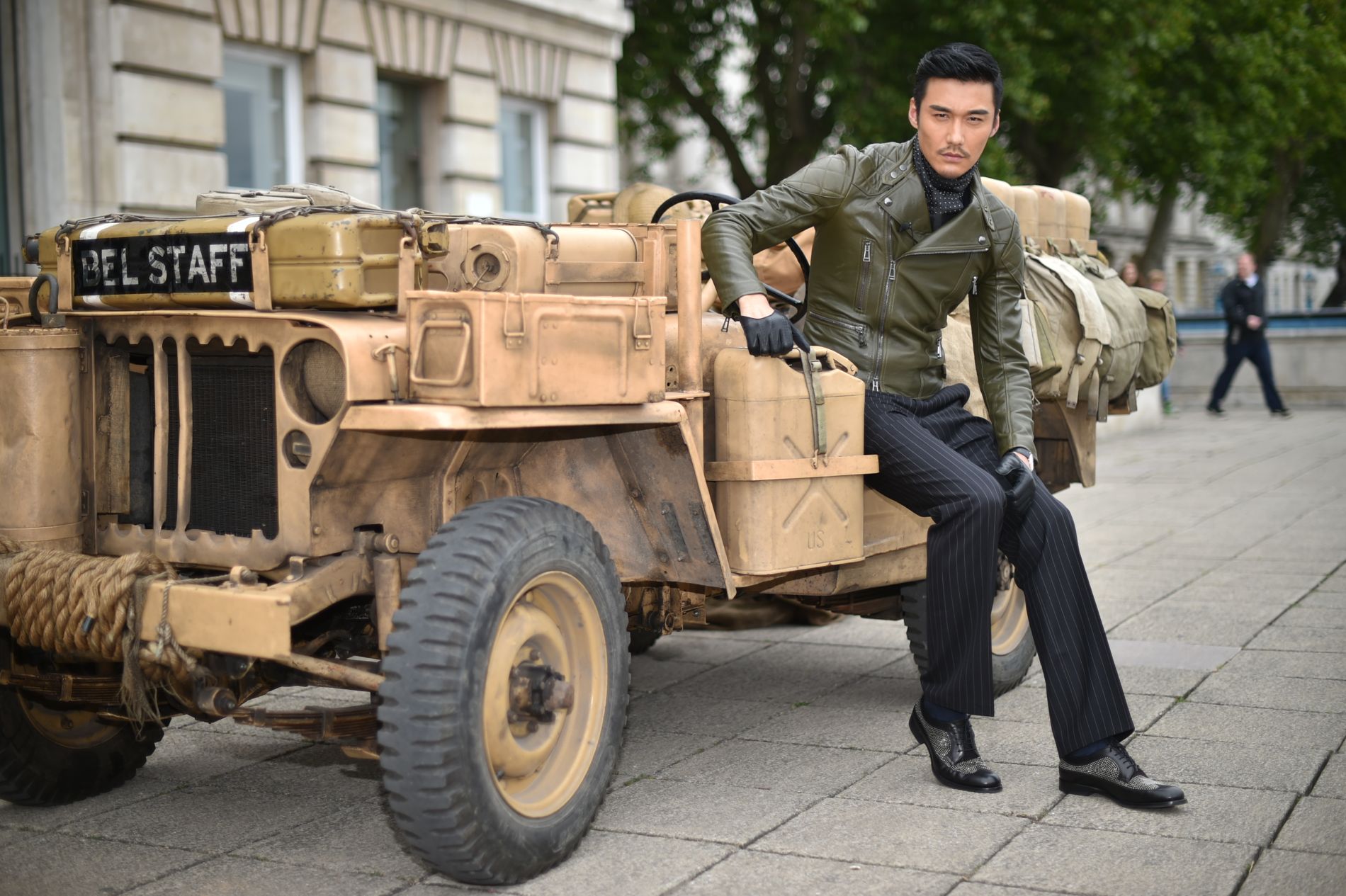 "Belstaff opening up Asia, with a third store in Korea and a first in China pegged for September, and entering Japan in early 2016, has also encouraged the creative teams to revisit our Belstaff traditions of innovation - in materials, weights, function - to meet the demands of these climates and realise a Spring Summer collection as desirable as the heavier seasons we're renowned for."