In an otherworldly magical setting that included giant trees surrounding a throne at the centerstage illuminated with purple lighting, Dolce & Gabbana's fairy-tale show accompanied by the dramatic tunes from Tchaikovsky on Sunday closed out Milan Fashion Week for this season's Fall/Winter 2014 presentations.
Designer duo Stefano Dolce and Domenico Gabbana once again drew on the former's Sicilian roots for a collection rich in Baroque patterns, embroidery and even the crossed keys that symbolise the Papacy.
Interweaved into the narrative were models looking like fairies floating down the runway in flowing dresses, little red riding hoods in fur and female knights in bejewelled chainmail, all fitting aptly into the theme of "Enchanted Sicily" - the inspiration for the collection.
The hoods which were seen earlier this year in the Menswear FW2014 presentation were to make a reappearance for the female counterparts, creating the personas of shieldmaidens, much like the Norman Vikings of Sicily's storied history.
---

---

The Norman Kingdom of Sicily Inspires Dolce & Gabbana Menswear Fall 2014 Collection: Read Story

---

---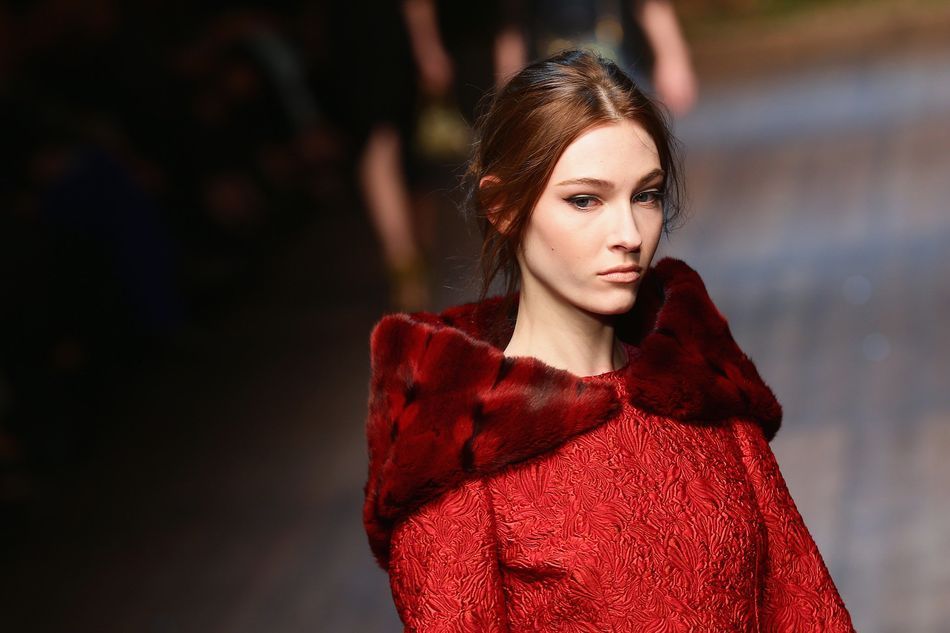 The abundance of furs and the use of reds in the collection reinforced the key trends for the upcoming season, seen in the Italian label's structured capes as the signature overcoat style.
Several pieces on the runway featured fur or bejewelled hoods and matching fingerless gloves.
Accessories were bejewelled, ornate and colourful yet strong and luxurious, while bags were small and box-shaped in perspex, marble, velvet, satin and leather.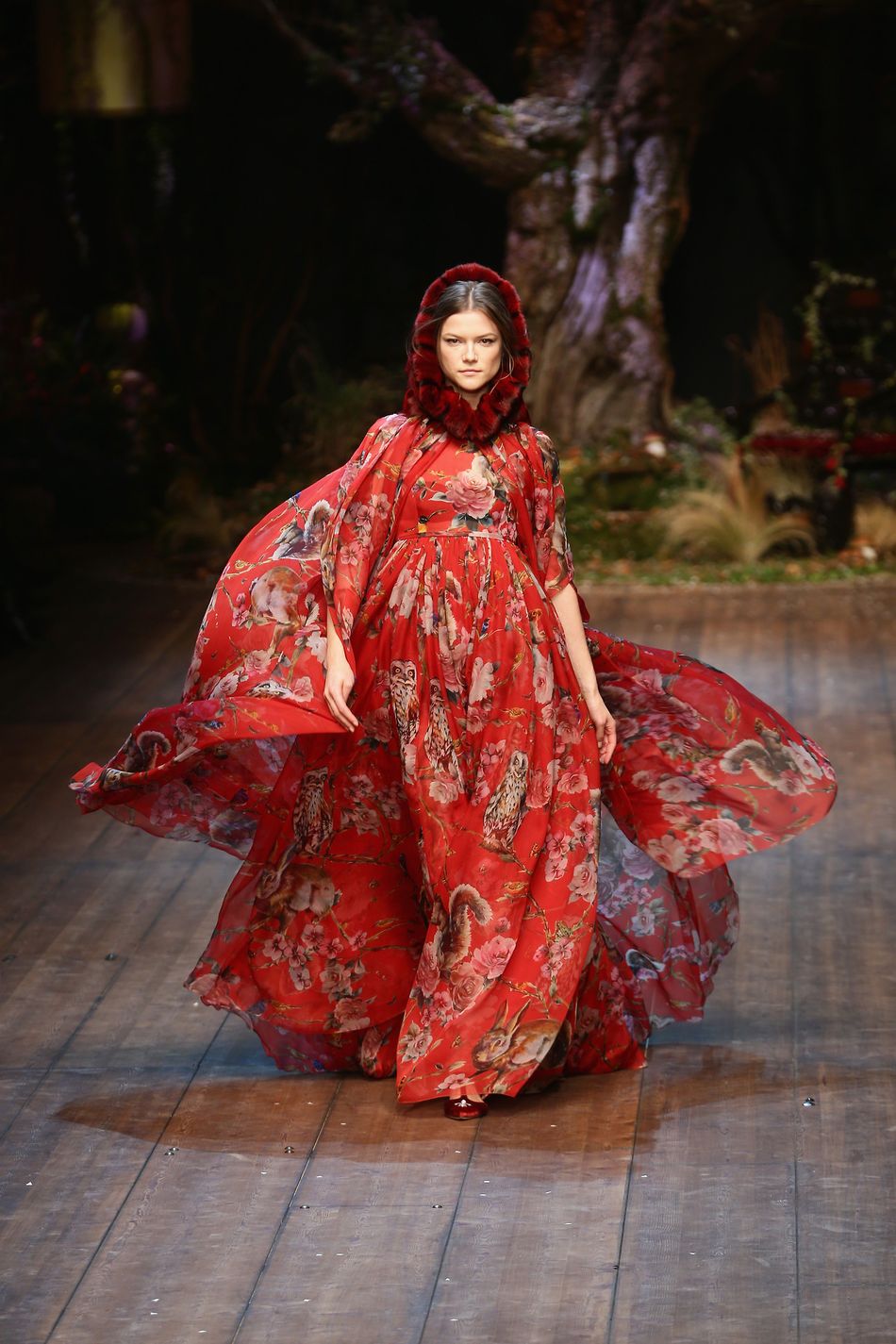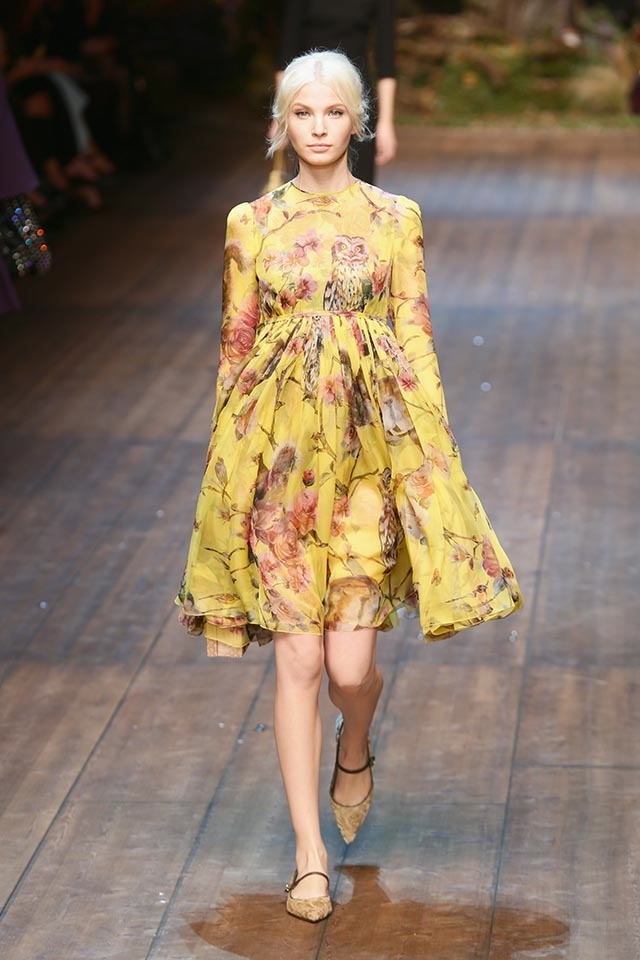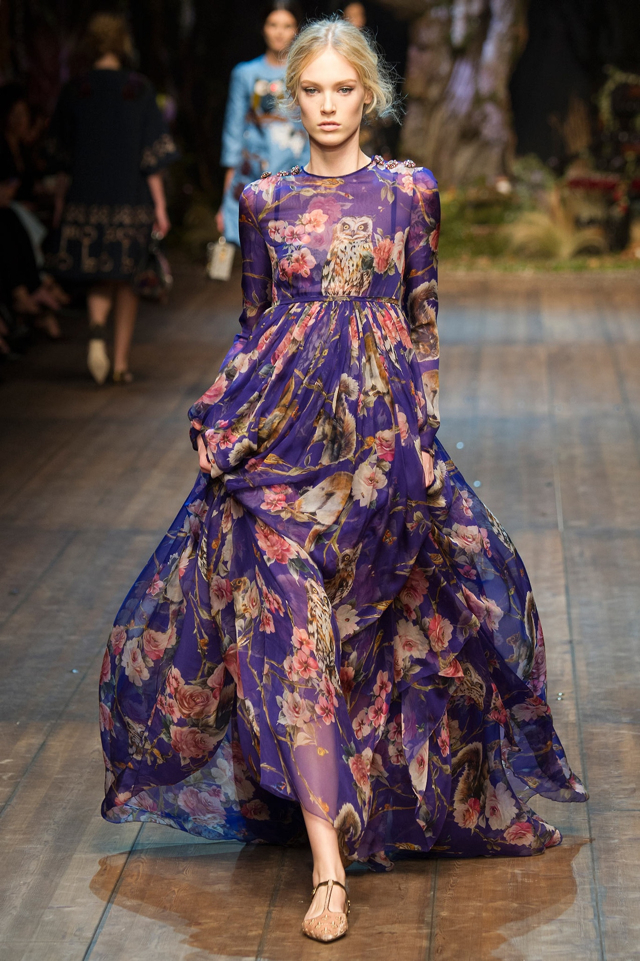 Ethereal sheer dresses ranging from off-white, tomato red and purple chiffon empire line maxi dresses were another highlight, with accentuating features like split sleeves, bountiful fabric and fur hoods.
Prints with keys in gold and silver and roses were also a recurring sight.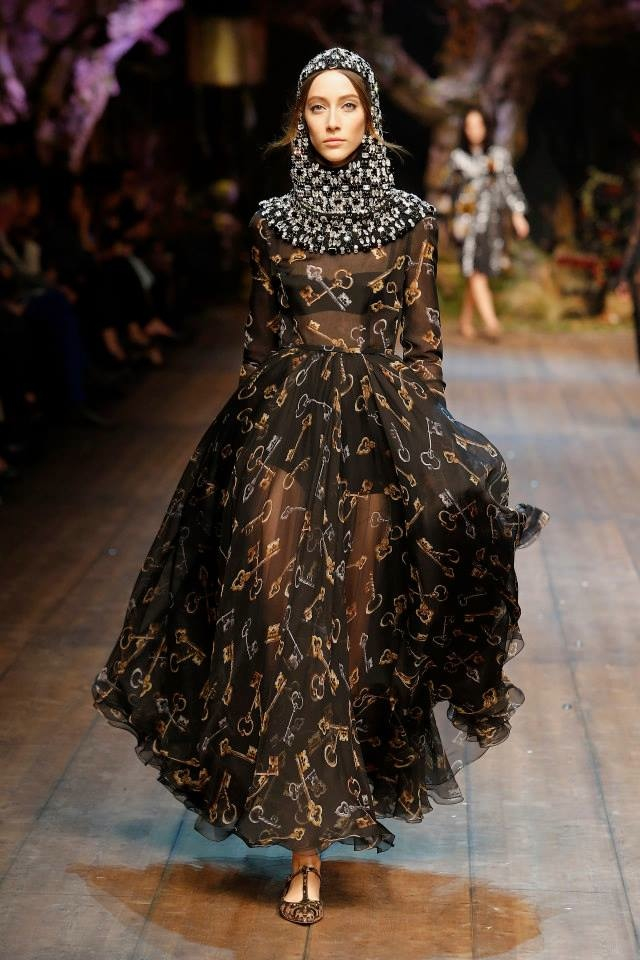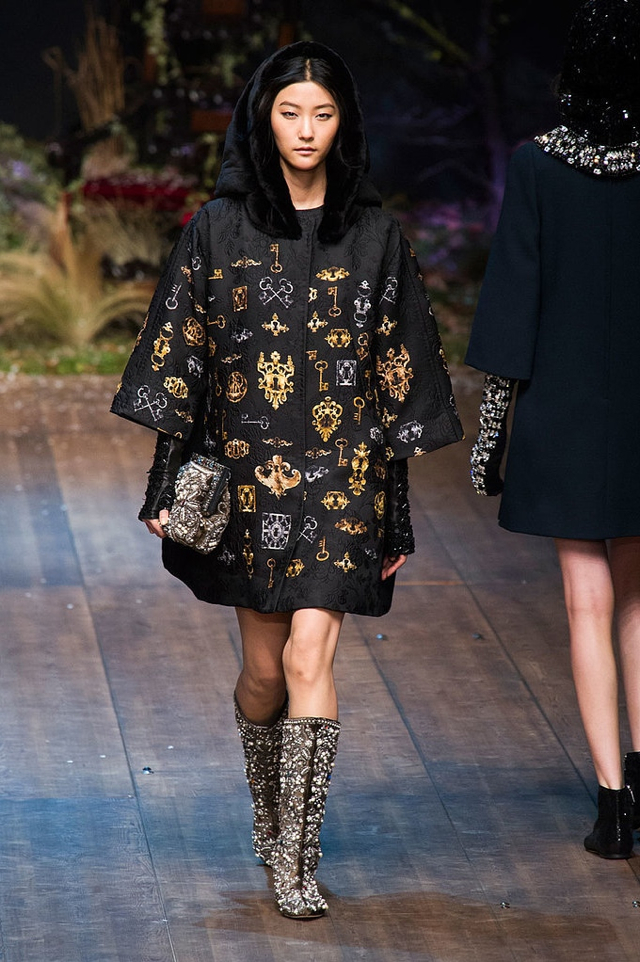 Closing off the show was what we have come to expect from Dolce & Gabbana - a procession of models as the finale and this time they were clad in black-and-silver themed mini-dresses, playsuits, chain-mail hoods, studded shoes and gloves looking very much like high-fashion "Viking-ettes" storming down the runway.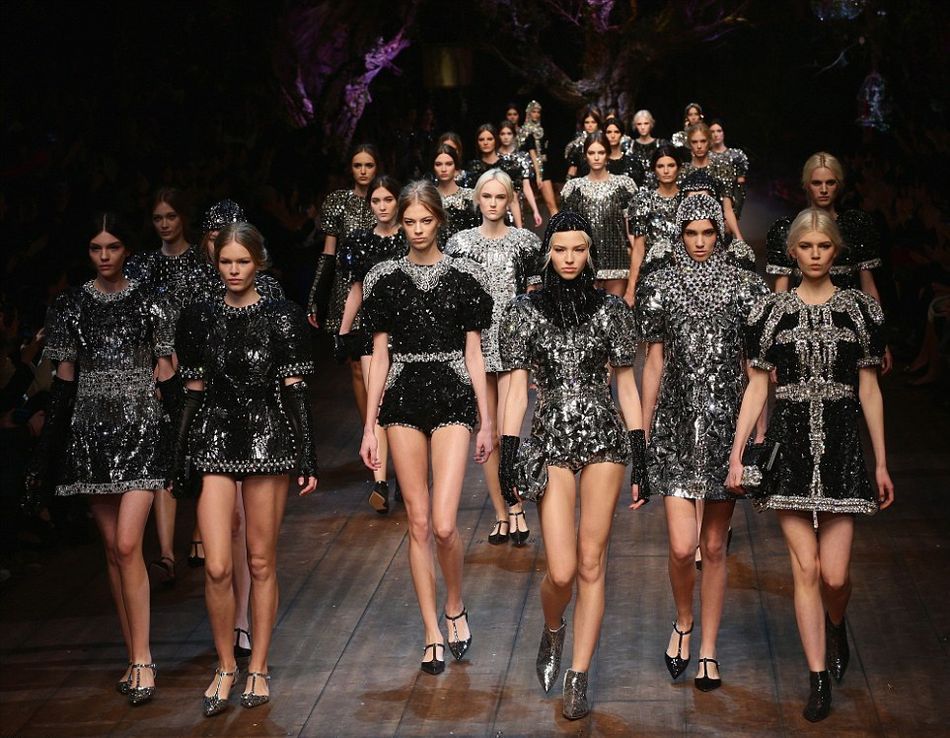 See the complete runway looks