By Peter Yeap | Photos by Dolce & Gabbana
The Norman Kings who once conquered the south of the Italian peninsula as well as the island of Sicily, descendants of the great Vikings, have inspired the latest menswear collection of Dolce & Gabbana for the upcoming Fall/Winter 2014/2015 season, featured on the first day of Men's Fashion Week in Milan on 11 January.
Sicily, the home of Domenico Dolce, with its rich history once again plays centerstage to the Italian duo's creative designs.
"The Norman period in Sicily is fascinating," said Dolce.
It was the first time that the people from the extreme North of Europe fought their way down to the South."
The Baroque look, now a dominant yet powerfully appealing visual from Dolce & Gabbana's recent collections, provided a fitting introduction to the fashion show, which was themed like a throne room, with armoured knight statues lining the backdrop.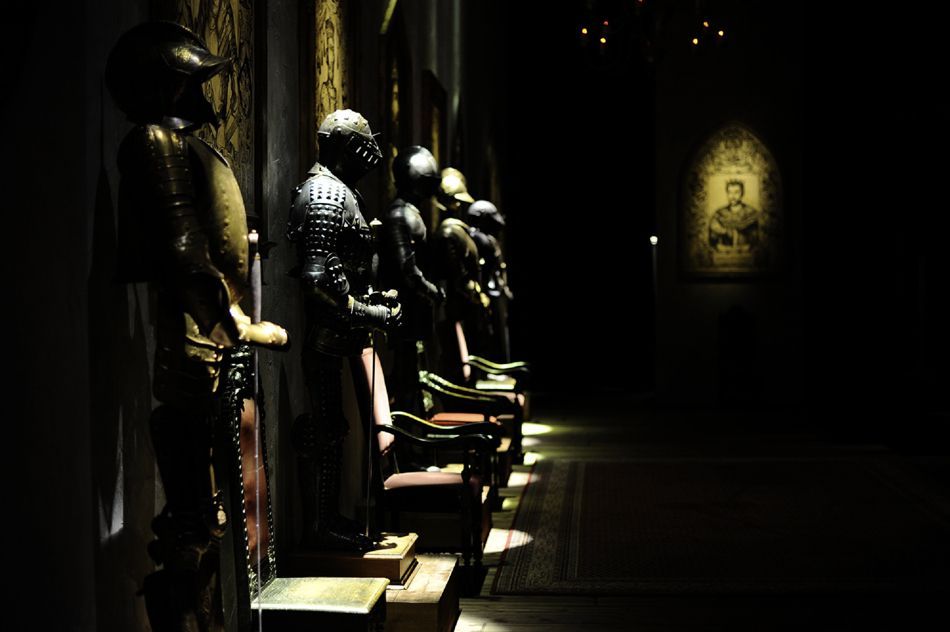 Models majestically strutted down catwalk, adorning thick, sturdy oversized sweatshirts with armour-stitched wool, each hand-painted with images of the the Norman Kings of Sicily past, from Ruggero I, Ruggero ll, William I, William ll, Tancredi, Henry Vl, Federico ll to Manfredi.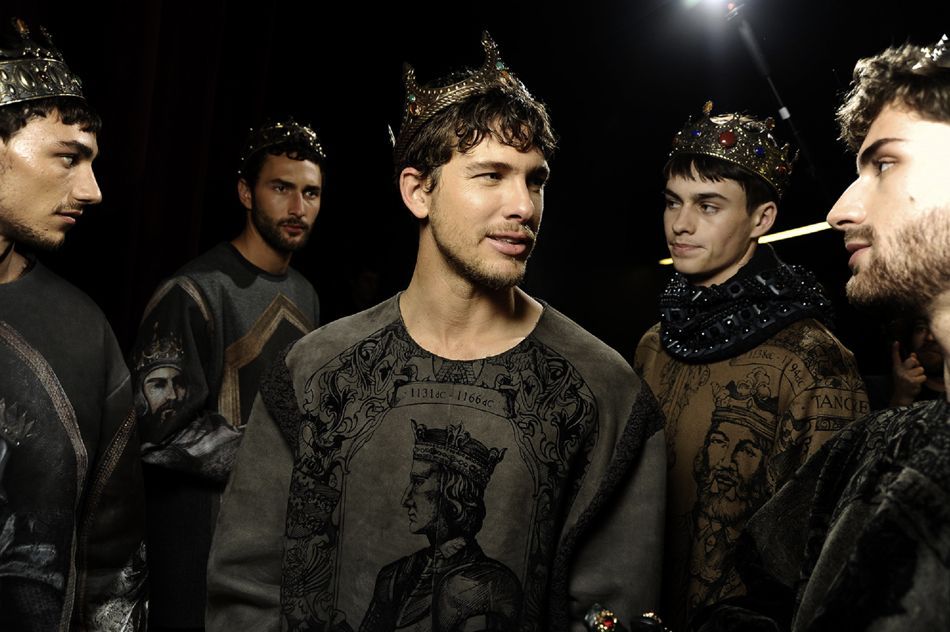 Slim-fitting trousers rounded off the silhouette, whilst leather gloves revolutionized into exquisite mitts, accessorized with steel pins and gemstones, completed a truly Sicilian-influenced Viking persona to the crown-wearing walking mannequins.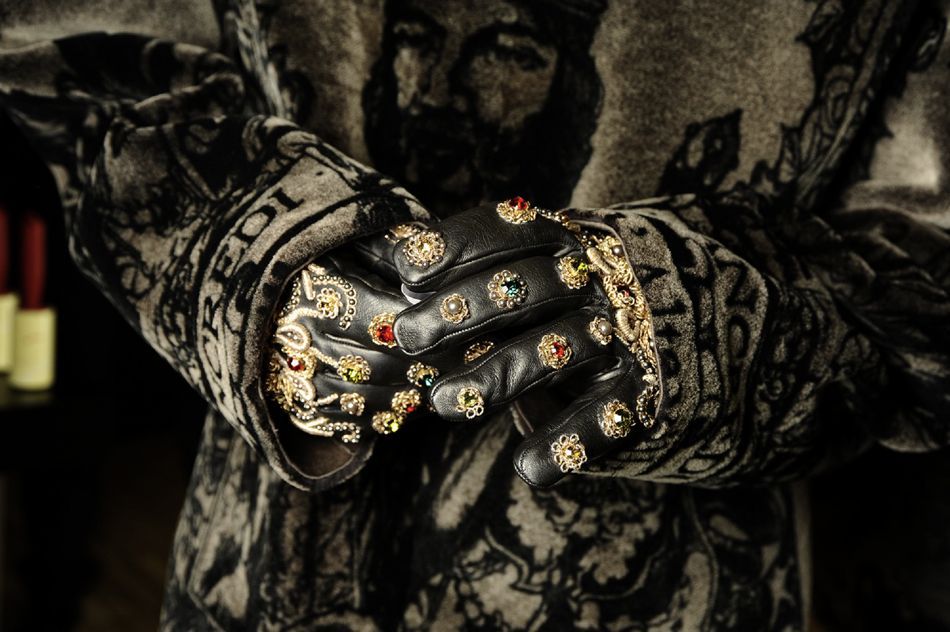 Heavy sheepskin coats and knitted coifs, embroidered with sparkling studs to mimic chain mail, over a furry grey jacket and strapped ankle boots followed in the latter half of the presentation, in a tribute to the warrior King and his knights, very much a part of the ancient Viking culture.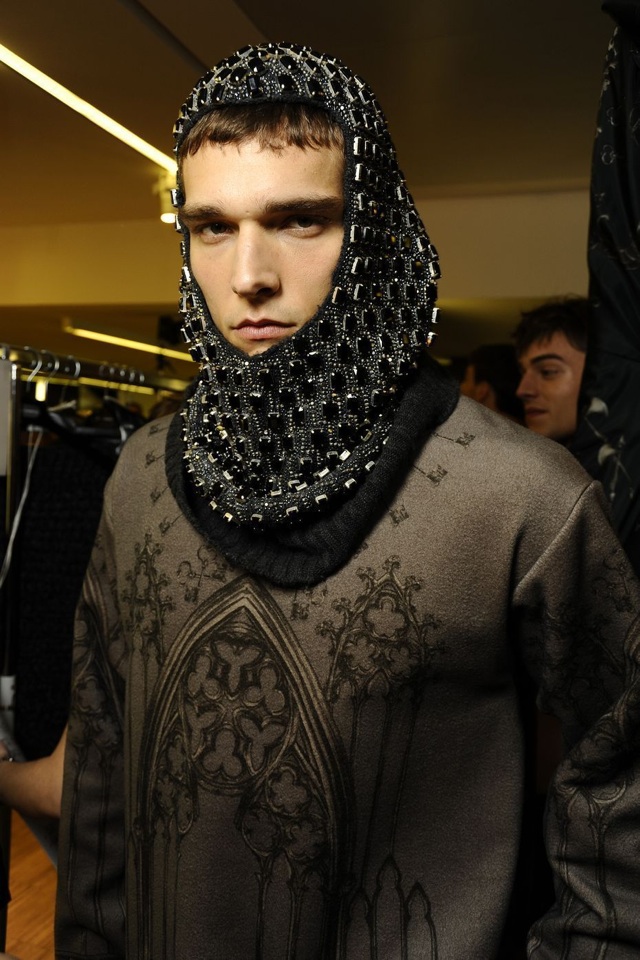 Norman architecture was also celebrated as a motif, seen in the prints on oversized coats as well as blazers.
Other eye-catching accessories included fur shoes, embellished with studs and velvet.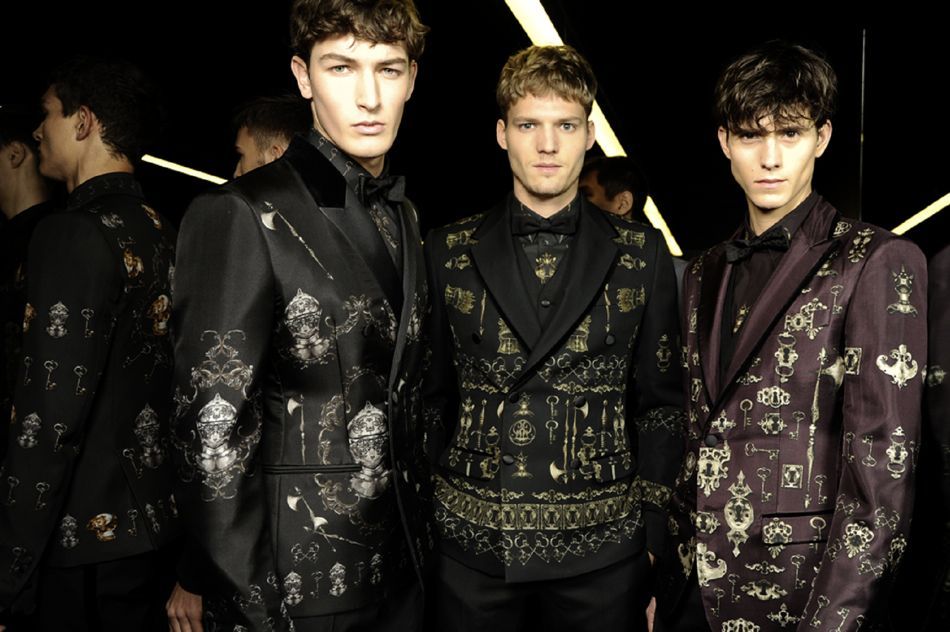 Up next came the tailored suit jackets made of striped panels in royal red, gold, silver, black and blue colours with narrow pants in velvet, to add a touch of the court jester to the collection.
Fitting, because it worked so beautifully into the narrative.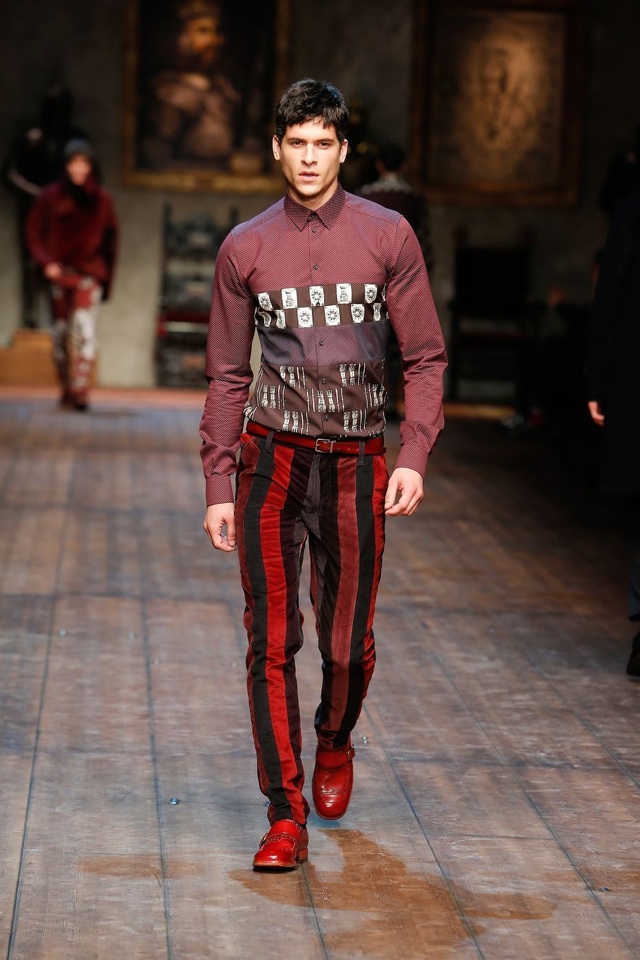 Dolce & Gabbana long-time muse Tony Ward closed the show in a black velvet tuxedo and the finale of the Italian label, never disappointing, showcased the Italian label's ethos with its simple tailored suiting, double-breasted jackets, pinstripe suits and velvet tuxedo jackets.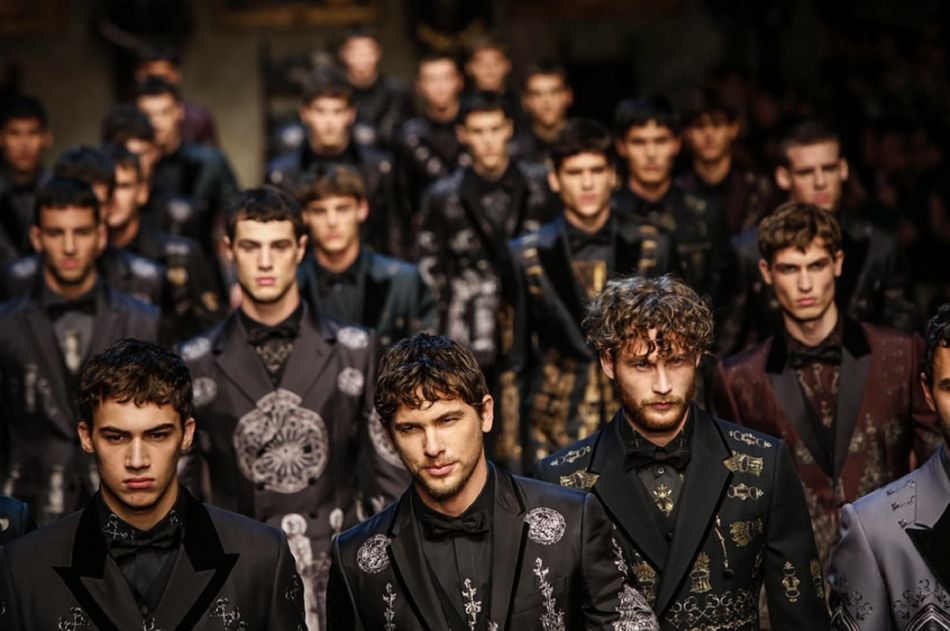 Male supermodels Tony Ward, Noah Mills, Adam Senn and Elbio Bonsaglio, Evandro Soldati and Jae Yoo return to the Dolce & Gabbana menswear runway after two seasons of absence. New faces have also come to the forefront, including Mariano Ontanon, Arthur Gosses, Alessio Pozzi, Andy Walters, Oliver Cheshire, Sam Webb, Diego Fragoso, Arthur Kurkov, Sacha Legrand, Dae Na and Sung Jin Park.
See the complete runway looks