On 16 February 2012, Resorts World® Sentosa (RWS) will open the doors to not one but two eco-luxurious hotels - the Equarius Hotel and Beach Villas - at its 49-hectare mega-resort. The two hotels are set to redefine resort-style vacations in Singapore with 360-degree views that take in the waterfront, the harbourfront skyline and a lush tropical rainforest.
The iconic resort-style architecture of the 172-room Equarius Hotel and 22 exclusive Beach Villas is complemented by verdant foliage provided by the 2.9-hectare natural forest located at its fringe, as well as 4,000 trees planted by RWS in and around the hotels.
With panoramic views of the waterfront, Keppel Bay and Labrador Park, the result is an unparalleled close-to-nature experience.
Singapore's two newest hotels will offer warm hospitality and the signature RWS VIP service provided by a team of butlers.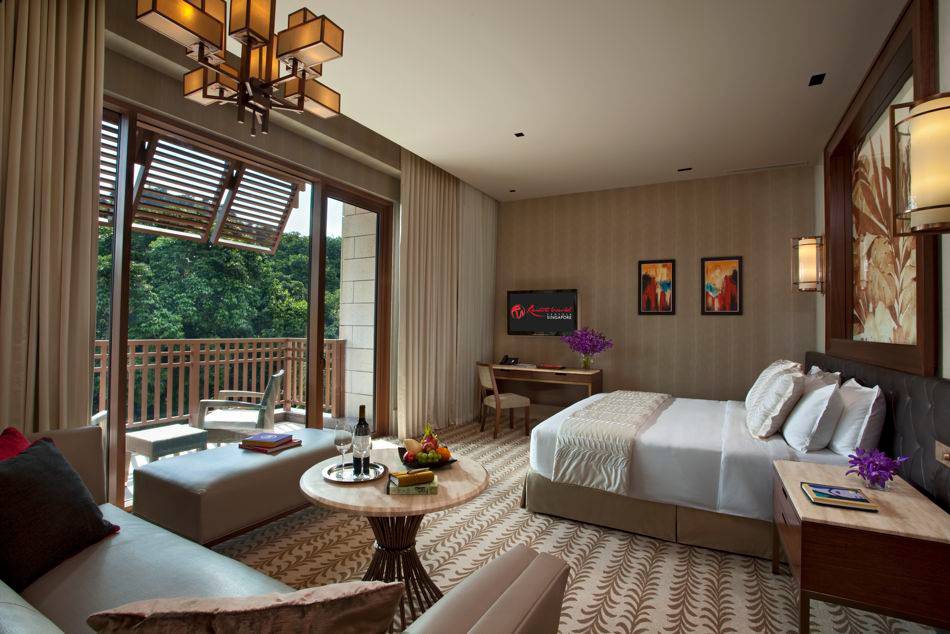 Guests at the two hotels can enjoy facilities such as seven meeting rooms, an event pavilion, gym and swimming pool, while a new restaurant helmed by award-winning celebrity chef Sam Leong will be housed in a magnificent glass house located adjacent to the Equarius Hotel Lobby.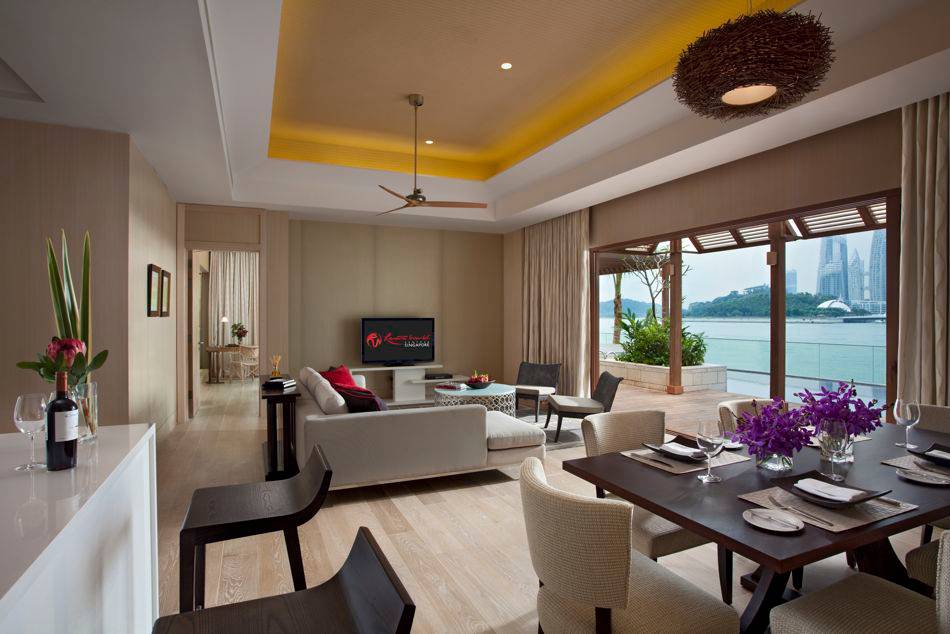 Opening on 16 February 2012, the aptly named Forest will serve chef Leong's innovative contemporary Chinese cuisine with a strong Thai-influence. Guests are also located steps away from the upcoming Marine Life Park, a water theme park and a world class luxury spa, offering a one-of-the-kind experience.
The two hotels are designed and conceptualised by award-winning American architectural firm, Michael Graves & Associates, in collaboration with DP Architects Pte Ltd, as well as interior design firms Dpd + Pte Ltd and Diana Simpson Design.
The opening of the Equarius Hotel and Beach Villas marks another milestone for RWS, bringing Singapore's first integrated resort closer to its position as Asia's number one family-holiday destination.
In addition to the two new hotels, two treetop lofts above the canopy of the forest and 11 two-storey ocean suites situated within the Marine Life Park will be launched at a later date. Still to come also are a destination spa by world renowned UK spa brand ESPA, a water theme park and the world's largest oceanarium - the Marine Life Park.