ISTANBUL Consistently voted best hotel in Istanbul and, on occasion, best hotel in the world, the Ciragan Palace is one of the only luxury hotels on the shores of the Bosphorus.
Made up of a contemporary wing and the marble, turn-of- the-20th-century Ciragan Palace, one of the hotel's key elements is its infinity pool that appears to merge with the waters of the Bosphoru
The Ciragan Palace Kempinski Istanbul offers the ultimate in luxury and glamour of a genuine Ottoman Palace. This 5-star luxury Imperial Palace hotel, lovingly restored and ideally located on the shores of the magnificent Bosphorus overlooking the ancient city of Istanbul, provides a one of a kind experience with its historical ambiance, luxurious facilities, award-winning cuisine and impeccable service including a personal Butler for all Palace guests.
After an exciting day discovering the magic of Istanbul, guests can enjoy a swim in our infinity pool which gives you the feeling of floating on the Bosphorus or relax in our authentic Turkish Bath or "Hamam" as the Sultans once did.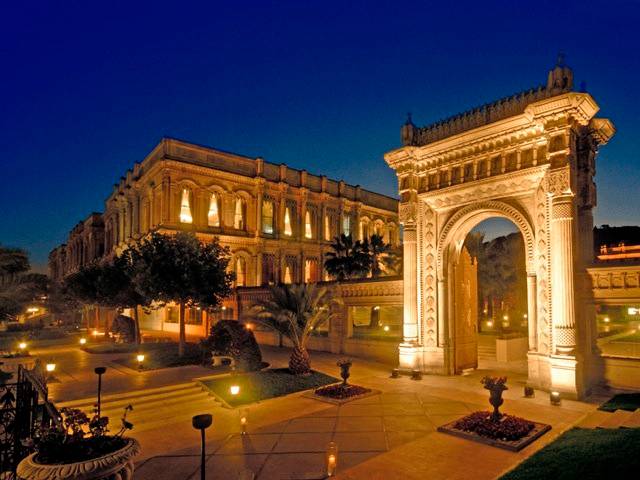 Make the Ciragan Palace Kempinski your base from which to explore the mystical and enchanting city of Istanbul and create unforgettable memories.
For more information, visit //www.kempinski-istanbul.com/en/home/index.htm