The Ettore Bugatti Collection of clothing and accessories, is Bugatti's expression and extension of the aura and myth of its automotive icon into other aspects of life beyond the automobile.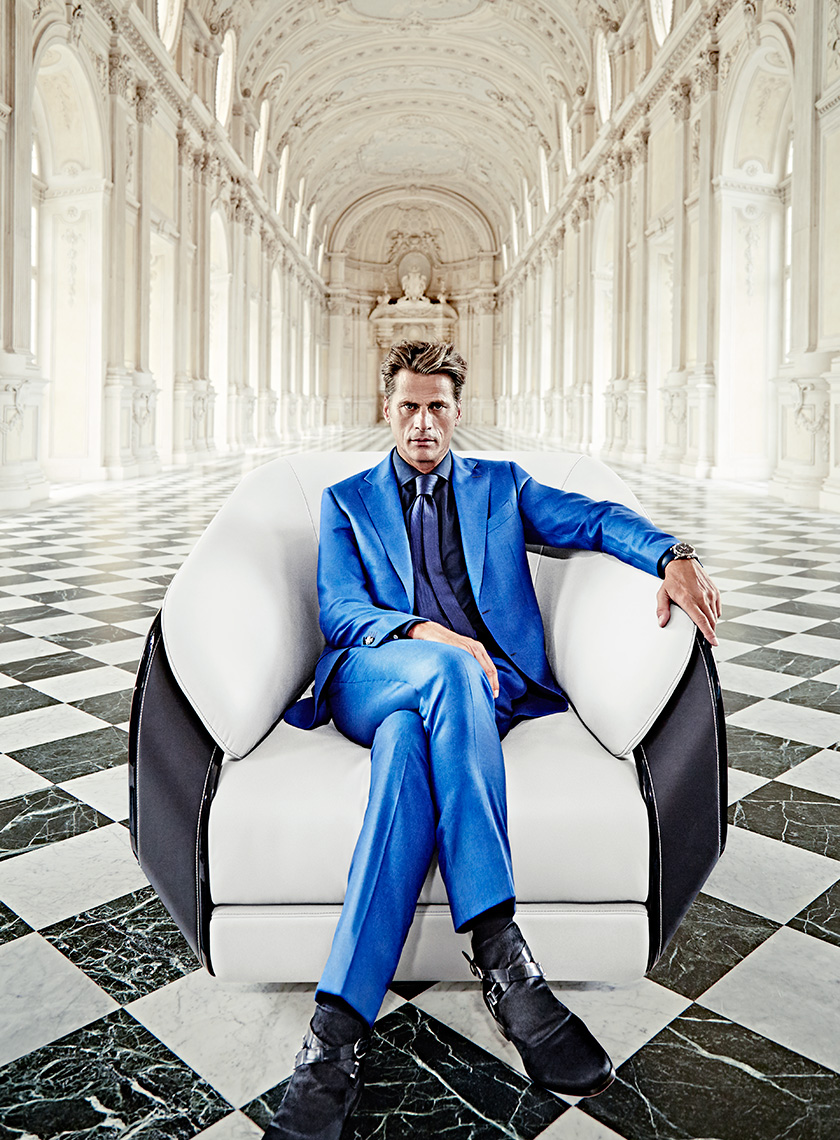 The campaign for the Fall/Winter 2015/2016 season's collection is fronted by Dutch supermodel Mark Vanderloo.
Central to the brand is its philosophy of Art, Forme, Technique, derived from Bugatti's roots in the field of art.
The company founder, Ettore Bugatti, had adopted an artistic approach towards his technical innovations, creating the foundation of a design language that was to mould the Bugatti marque.
Statement pieces such as precious coats and leather jackets, using extremely-refined materials and craftsmanship, adorn Vanderloo who exudes Ettore Bugatti';s self-confident personality.
Unique brand codes and symbols, such as the iconic Bugatti Blue and the precious "Dancing Elephant" are key features and ever-present in the collection. As are the shapes of the cars that have inspired the Shoe Collection, striving for authentic luxury and unconventional elegance.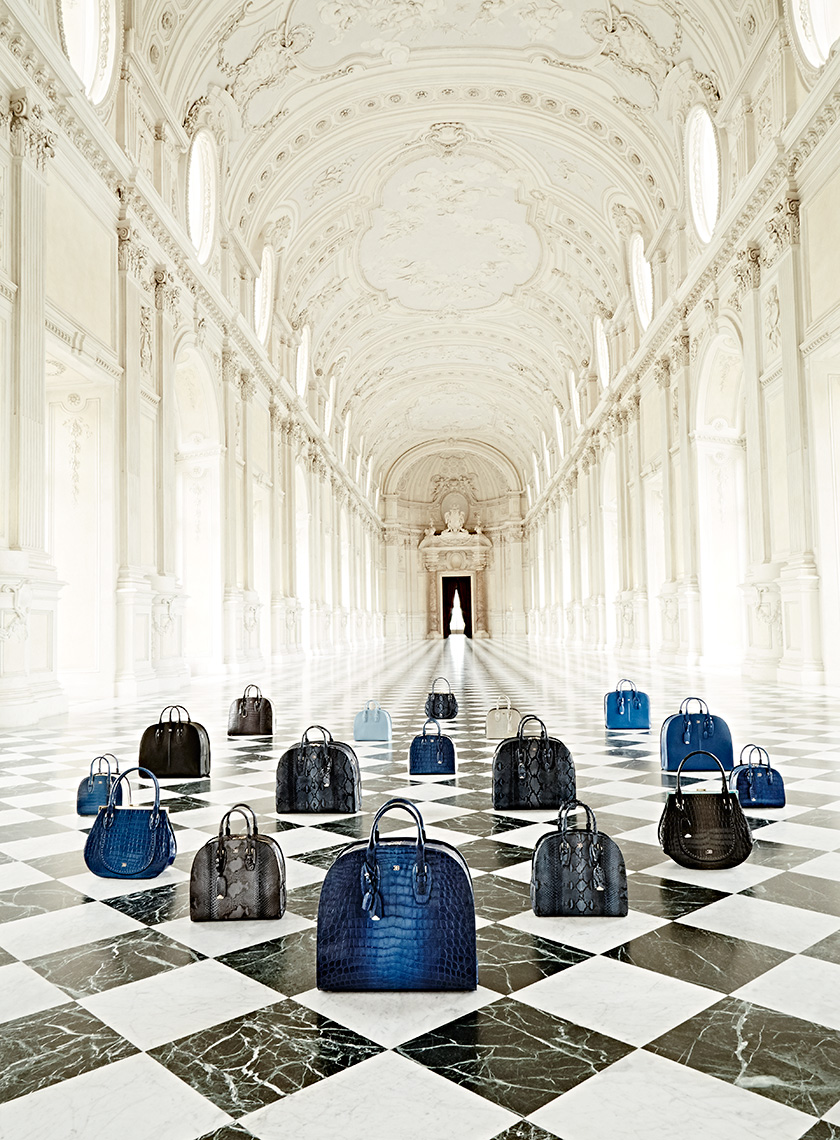 The Bugatti Signature Bag continues to make a statement in its unique and iconic horseshoe grill shape, available in various sizes and exclusive leathers.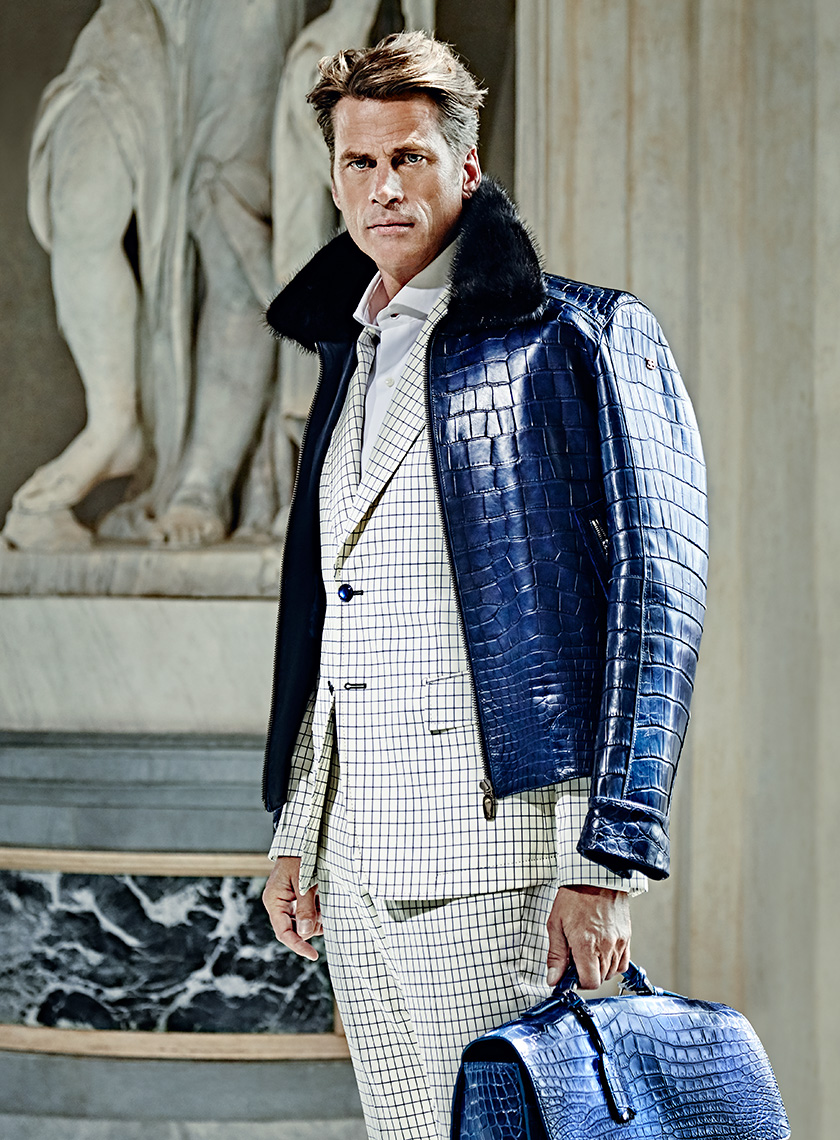 The soft and modern lines of the collection's tailored clothing are the result of a harmonious balance between the love for the purest forms of design, the "Fabriqué en Italie", craftsmanship and the cutting-edge technology.