In celebration of Paris Fashion Week which sees fashion labels showcasing their upcoming Spring/Summer 2014 collections, Four Seasons Hotel George V is hosting an exhibition of the latest ELIE SAAB Haute Couture designs until 6 October. For the occasion, eight dresses from the label's latest Fall/Winter 2013/2014 Haute Couture Collection are displayed in the lobby of the Hotel.
The exhibition has been curated by Jeff Leatham, artistic director of the hotel for the past 14 years. Jeff is renowned internationally for having revolutionized floral artwork and for his spectacular flower arrangements.
In the Hotel lobby, six ruby-red and silvery grey evening gowns have been put on show like precious royal jewels, presented on mirrored plexiglas podiums and encircled by 15,000 red Naomi roses.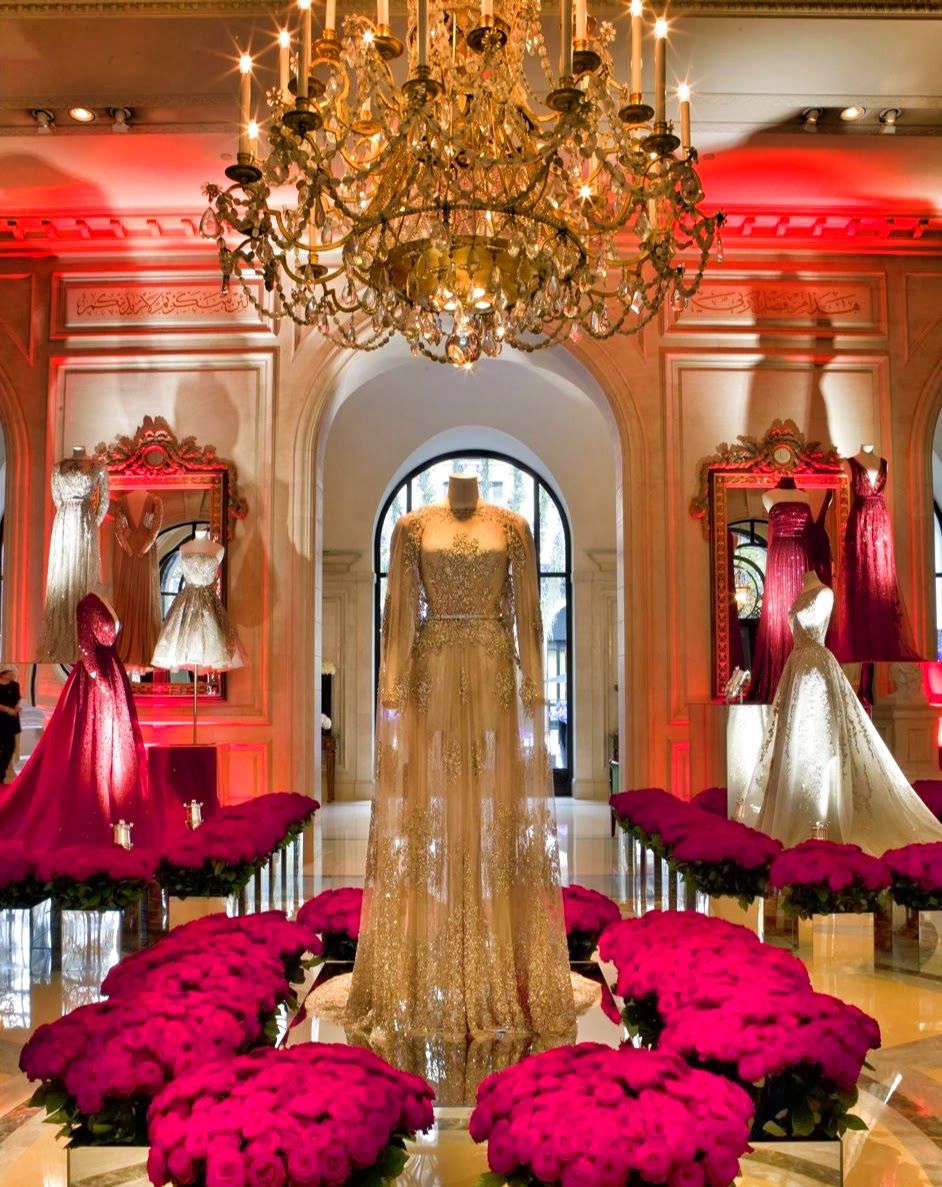 At the centre, beneath a Florentine crystal chandelier, stands a majestic gown made of silk tulle and lace with a cape embroidered with crystal, sequins and fine beads. The regal wedding dress and its matching veil are exhibited at the entrance to the hallway.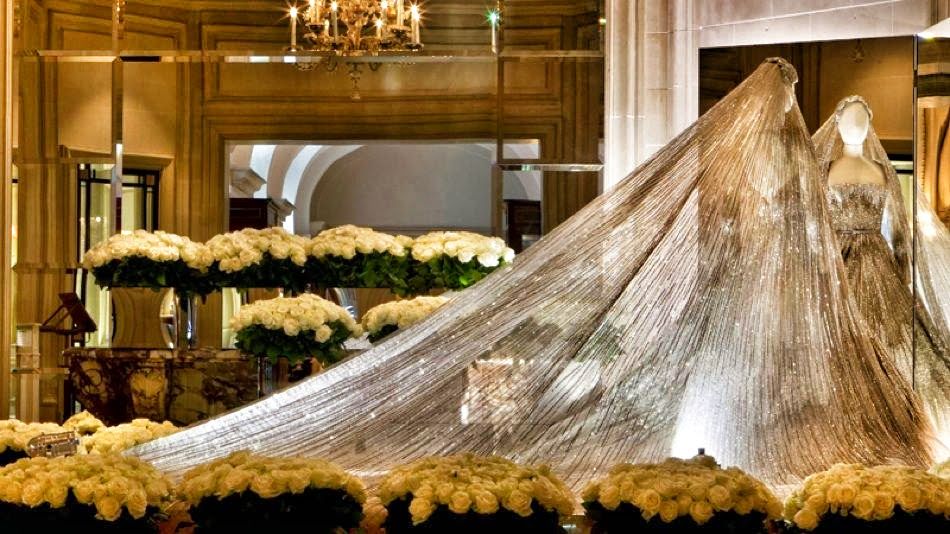 The tulle gown is entirely embroidered with semi-precious stones, beads and crystals and is surrounded by 9,000 Avalanche roses.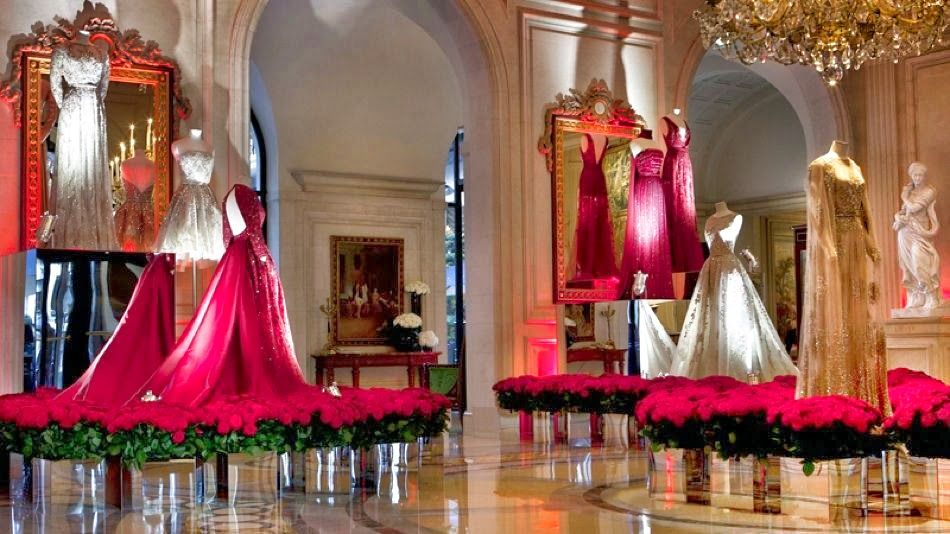 Four Seasons Hotel George V is located at 31 Avenue George V, 75008 Paris and is but steps away from the Champs-Elysées, with private terraces that possess a commanding view of Paris, 17th-century tapestries which have been lovingly restored, and most of all a spirit that lives on in thoroughly reborn, highly advanced spaces.
For more information, go to //www.FourSeasons.com/Paris/