By Stanley Lui
From Manila to Mumbai to Bangkok and Kuala Lumpur, join one of Singapore's most endearing television show host Anita Kapoor, as she brings us through 5 different Asian cities in the new TLC travel series titled "Go Asia With Anita Kapoor" debuting 3 September (Starhub Ch 427)
Viewers are invited to dive in with the fun-loving presenter and witness for themselves the myriad and evolving lifestyles that are increasingly defining the bustling Asia shaped by the new-found confidence and prosperity in the region.
Leaving no stones unturned, Ms. Anita Kapoor uncovers the hidden gems of the cities as she fully immerses herself in the experience of the different cultures.
Guided by insider's knowledge given by the residents, Ms. Kapoor makes new friends with  local "agent provocateurs" who come from a wide range of backgrounds and have their fingers firmly placed on the pulse of the city.
---
SENATUS speaks with fellow member Anita Kapoor to learn more about the experience and her journeys.
What are your impressions of Mumbai and your favourite part of the Indian Captial?
Mumbai is deeply layered, excitingly electric, intensely flawed, and overcrowded beyond belief.
She heaves and sighs at the same time and therein lays her fascination.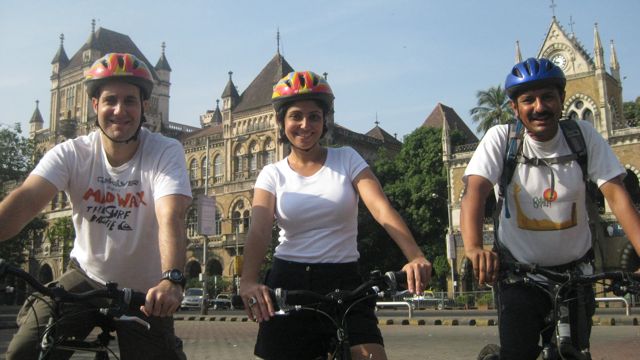 Bicycling Horniman Circle and its surrounds in the early hours of a Mumbai morning on a cycle tour of old Mumbai, is hands down one of the best experiences I've had in the city. It's all gorgeous heritage buildings and complete solitude.
Number 15A on the circle is a 150-year-old building housing Hermes; it's also the exact point "zero" from which all distances in the city are measured.
What was the one thing in Delhi that left a great impression on you?
I shot a scene overlooking the impressive remains of the Mughal Emperor Humayun's tomb in Nizamuddin East, Delhi, with the moon overhead reflecting off its white marble dome.
Pure magic.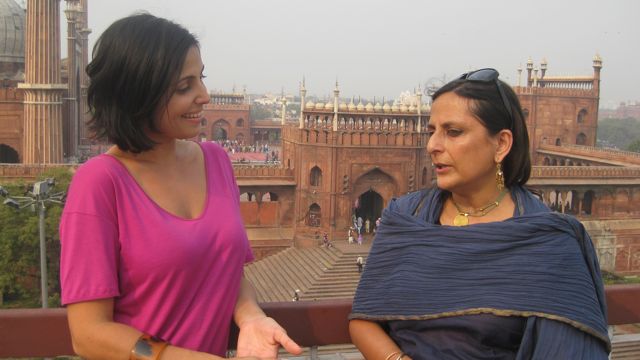 Having met and seen the work of the young fashion designer, Yiu Lin in Kuala Lumpur, how has that influenced your opinion of fashion in Malaysia?
Kuala Lumpur is a city of entrepreneurs. Everyone I've met is involved in at least two businesses, and is brimming with ideas and energy.
Through my experience with Yiu Lin I see a fashion forwardness becoming more apparent – and accessible, and a new confidence.
Could you speak about your cooking experience in Thailand with the food critics Stephen Meng Yee and his wife, Soe?
I'm pretty nifty in the kitchen – if you can recall, my first shows were all food oriented, so no surprises there for me.
The true challenge was making a meal for two super foodies who know everything there is to know about Bangkok – and Thai food.
Thank goodness, they were absolutely gracious.
And we hear you performed the paso doble for crowd in Manila? How did that happen?
I arrived at the studio in the morning to shoot a segment with superstar dance instructor, Regine Tolentino who then told me, on camera, we're getting you ready for a big show tonight!
Obviously my jaw dropped. But hey, bring it on!
We spent the morning practicing and that was it. I met my partner in the evening. Two hours later we were on stage.
Hilarious fun, all captured in our last episode on Manila (airs on Monday, 1 October, 9p.m. on TLC)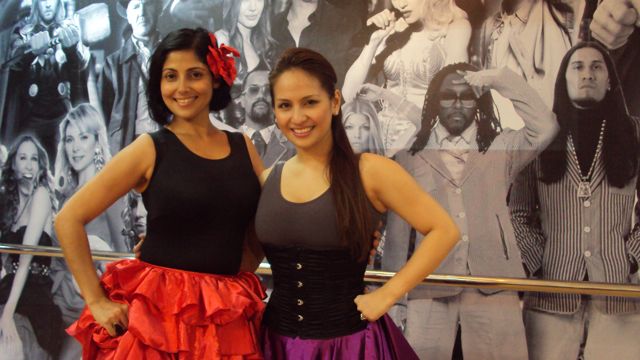 Lastly, in what way do you think the series will influence the perception of travel in Asia?
The series is all about inviting viewers to take a step back and look at South and Sout East Asia in a different light. Our focus was contemporary stories through the eyes of local provocateurs, each doing something in their own right to shift the status quo.
Our stories reflect in part the changing face of 'new Asia" but also give viewers a sense of the balance that does exist. It's not all just crazy money and irrelevant growth.
Asia is still very much in touch with heritage and heart.
---
Catch "Go Asia With Anita Kapoor" every Monday at 9:00 p.m. Singapore/Hong Kong time on TLC, Starhub Cable Channel 427.