Once again in May, Hugo Boss returns to China to stage a fashion show in Shanghai featuring its Winter 2013 collection, having done so last year in celebration of its 30 years in Asia, in Beijing.
For its celebration in 2012, which was held at China Agricultural Exhibition Center, one of the city's largest and most impressive complexes, the venue housed an impressive 1,170-ft LED-laden runway with the fashion show livestreamed in 3-D to a worldwide audience. 
The night before the show, Hugo Boss had opened its flagship store at the China World Hotel and gave out 3-D glasses for audiences to have a virtual reality experience at the fashion show.
Starring in the show was internationally renowned Chinese actor Chow Yun Fatt, who also graced last season's advertising campaign for the label's BOSS Selection line.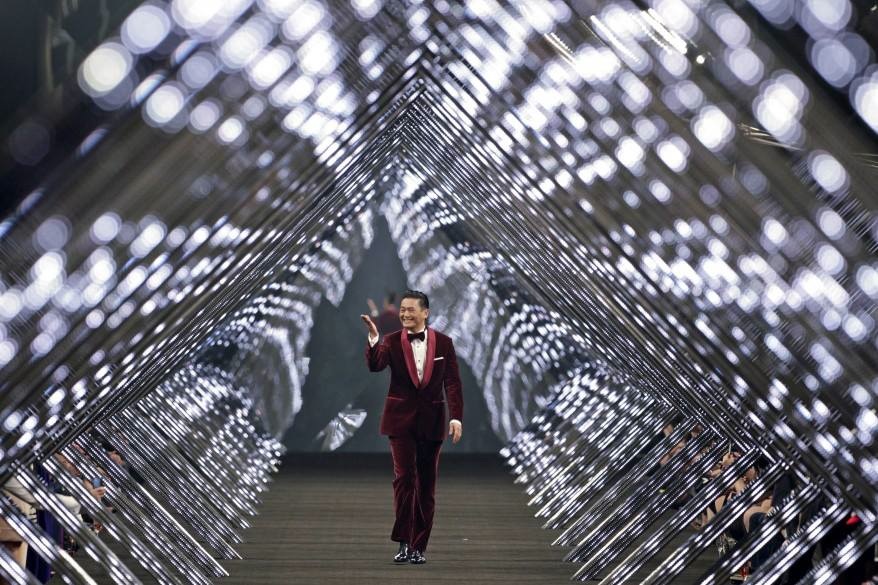 This year, Hugo Boss looks set to up the ante. Gerd von Podewils, senior vice president of the label, adds:
Following our highly successful fashion show in Beijing in 2012, we are now focusing on Shanghai – and by doing so emphasizing the significance of the Asian market for Hugo Boss.
Both menswear and womenswear collections will once again be unveiled to the Chinese market on 30 May at The Power Station of Art in Shanghai, China's first public museum of contemporary art.
Leading up to the highly anticipated showcase, the German label has created a series of short films to build excitement around the show.
Directed by photographer Noam Griegst, the film series is entitled "Shanghai Affairs", stars Taiwanese actress Lin Chiling and male supermodel Jon Kortajarena, both of whom show off the label's collection with Shanghai's city lights as the glamorous backdrop, in scenes targeting both local and foreign consumers.
The story is interwoven with the upcoming BOSS fashion show, giving a glimpse of two runway looks, which will be revealed in their entirety on the runway. Both these two exclusive designs will be available only in limited editions of 100, and for the first time, they will be available for purchase online directly from the runway. 
Hugo Boss has employed several strategies to catch the attention of the Chinese market, which have yielded a "gradual improvement" in sales, according to company CEO Claus-Dietrich Lahrs. These have included a more aggressive presence in social media platforms like Weibo and Youku as well as its China-dedicated online store at //store.hugoboss.cn/
The e-commerce platform is supported by a widely used cash-on-delivery payment option is available in nearly 200 major cities (China has a total of 658 cities), and the site offers free returns within seven days.
Hugo Boss' bullish view of China shows no signs of abating.
Log on to fashionshow.hugoboss.com on 30 May to catch the livestream, set to begin at 9:15 pm (local time, Shanghai), 3:15 pm (Berlin), 2:15 pm (London), 9:15 am (New York), 11:15 pm (Sydney), 10:15 pm (Tokyo).