John Walker & Sons has created a game changing experience for the most progressive individuals in Asia Pacific, immersing immerse luxury consumers in a world of quality craftsmanship, heritage and modern innovation, and launching the new triple malt John Walker & Sons ODYSSEY. 
John Walker & Sons Voyager is a literal reproduction of an epic journey, evoking the nautical and game-changing heritage of John Walker & Sons. Setting sail from Shanghai in September 2012, the luxury yacht has journeyed through Asia Pacific, docking at nine key ports of call and capturing the essence of a true odyssey.
Over the planned six months, the John Walker & Sons Voyager will travel to China, Taiwan, Hong Kong, the Philippines, Vietnam, Thailand, India and now finally arrives in Singapore on a journey which was inspired by the original trade routes pioneered when the Walker family whiskies left the corner store in Scotland and journeyed across the world.
At each port, Voyager will be the setting for a series of iconic events through which the most progressive individuals in Asia Pacific will be invited aboard to experience the pinnacle in luxury craftsmanship and celebrate the launch of Odyssey.
This once-in-a-lifetime experience and series of celebratory events were inspired by the launch of a new blend, John Walker & Sons ODYSSEY which commemorates one of Sir Alexander Walker's greatest innovations – the creation of a remarkable decanter for use on luxury cruise liners which moved to match the motion of the sea.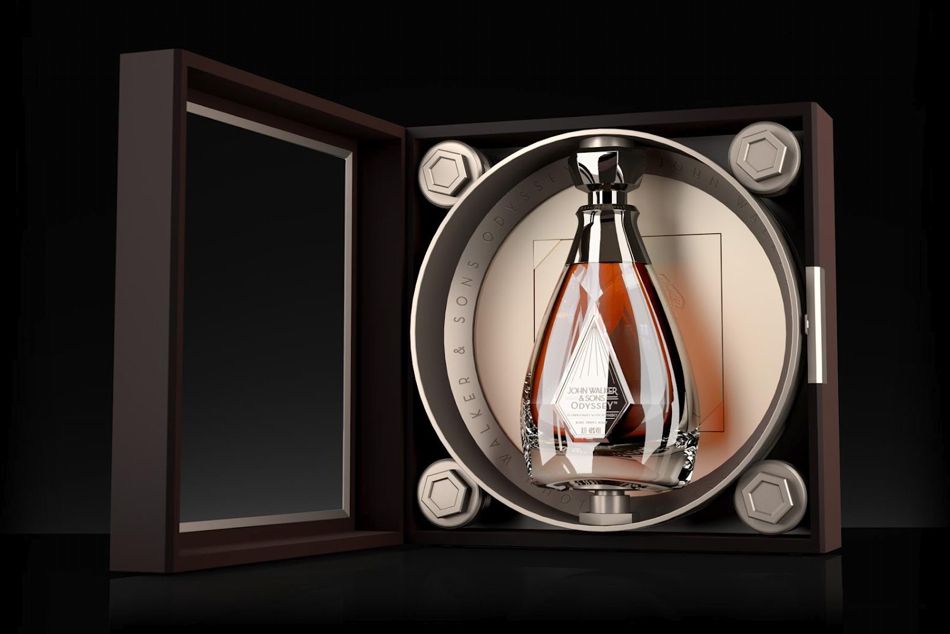 "I searched a number of distilleries in Scotland for the perfect three whiskies to blend for John Walker & Sons Odyssey. They needed to have the right provenance and pedigree to create the aromas, tastes, flavours and sensations that Sir Alexander was looking for when he created the original blend almost 100 years ago," said Mr Jim Beveridge, Master Blender.
Our goal is for John Walker & Sons Voyager to be the ultimate luxury experience for premium spirit connoisseurs in this region – if not the world.
"To ensure we deliver on this, we have partnered with global leaders and innovators in beverage service, culinary creation, design and entertainment to develop a highly customised programme that spans large-scale parties to intimate conversation opportunities.
"Through these partnerships, we hope to offer our consumers once-in-a-lifetime experiences and opportunities that reflect their status, discernment and success," said Mr Thompson.
As the boat journeys through Asia Pacific, leading authors, photographers and illustrators from around the region will capture the progress of each port-of-call from the Golden Era till present day, recreating one of the first luxury travel guides written – Around the World. First commissioned by the House of Walker almost 100 years ago, the guide was developed with the assistance of John Walker & Sons in-market distributers who each contributed a chapter on their country.
To follow the journey, visit //www.jwsvoyager-odyssey.com