Hailed internationally as the leading lifestyle destination in Asia, KU DÉ TA debuts in Singapore's most exciting venue, the Sands SkyPark.
Marina Bay Sands has announced that the globally recognized lifestyle destination icon KU DÉ TA, voted one of the top ten global hotspots by The New York Times, will be the latest addition to its already impressive international entertainment line-up. The venue is scheduled to open mid-September. 
Featuring three separate yet integrated outlets on top of the iconic Sands SkyPark, KU DÉ TA Singapore is set to inject a new energy into the city's nightlife. This rooftop oasis will provide an instant retreat from the frenetic city life, where well travelled urbanites can escape.
This expansive venue which spans over 14,500 square feet, 200 meters on top of the three Marina Bay Sands Hotel towers, will redefine the city's entertainment scene as it brings together a world-class team of chefs, mixologists, sommeliers, and DJs, whose aim is to create Singapore's finest lifestyle venue.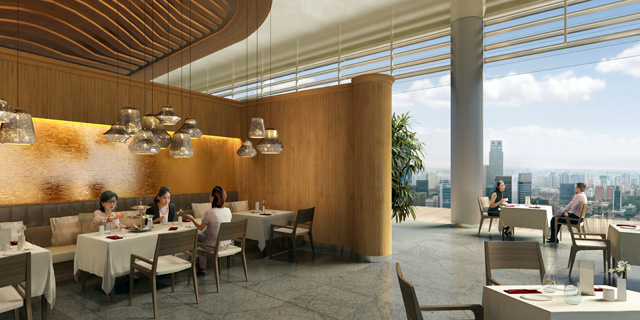 KU DÉ TA's Restaurant will provide over 230 seats of indoor and al fresco dining as well as Sky Bar, a circular bar which sits atop the SkyPark's public observation deck.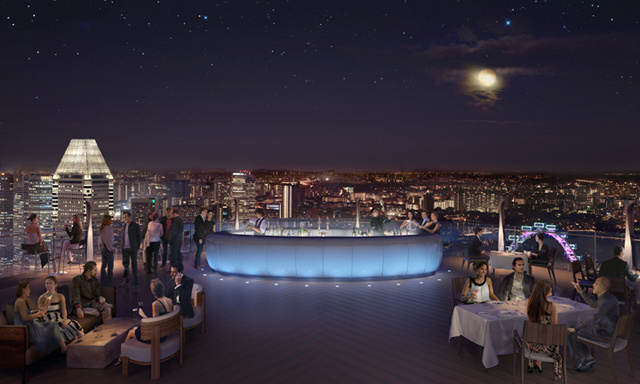 Manned by Singapore's most inspired mixologists, hovering over the skyline, Sky Bar will surely become an icon in its own right. The restaurant will open early morning for those looking for a hearty breakfast and will not close its kitchen until the last guest leaves for the night.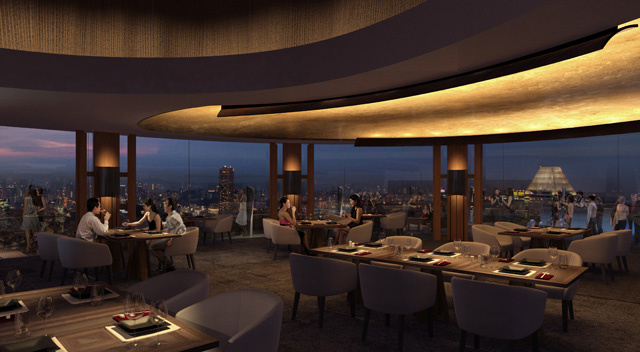 KU DÉ TA's international team of chefs is dedicated to creating world class cuisine virtually any time, day or night.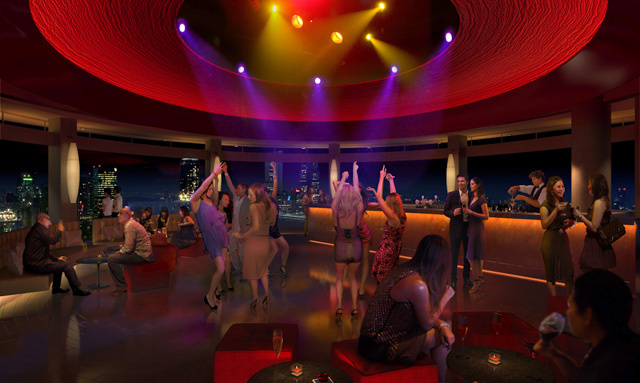 KU DÉ TA's Club Lounge will be one of the most versatile party spaces in Singapore. Designed with plush banquettes, a sleek bar, and an intimate dance area, it will appeal to those looking for the perfect venue to entertain clients or party with friends. Guests can also unwind after sundown till late night over cocktails at the Vue Terrace, where one can take pleasure in the panoramic Singapore cityscape and Marina Bay views below, under a star-lit sky.
Outfitted with a state of the art Funktion-One sound system and led by the critically-acclaimed Musical Director Vinnie Quek, the venue is sure to impress with its soundscape and musical direction.

Completing this metropolitan resort scene is the KU DÉ TA Poolside Terrace, where guests can spend the afternoon grazing on tasty treats and enjoying crisp chill champagne. As evening approaches, KU DÉ TA's famed cocktails are poured to enjoy what is unequivocally the most spectacular sunsets in Singapore. On weekdays the KU DÉ TA Poolside Terrace will be the ultimate escape from the daily grind. On weekends, Vinnie's stable of DJs will keep the party going in true urban beach club style.