The Macallan has launched the Rare Cask Black, sourced from less than 100 casks maturing at The Macallan distillery.
The rarity of many of the casks used to create Rare Cask Black means there will be no further production beyond the initial bottling, making it a 'true collector's item' for whisky connoisseurs and collectors of The Macallan.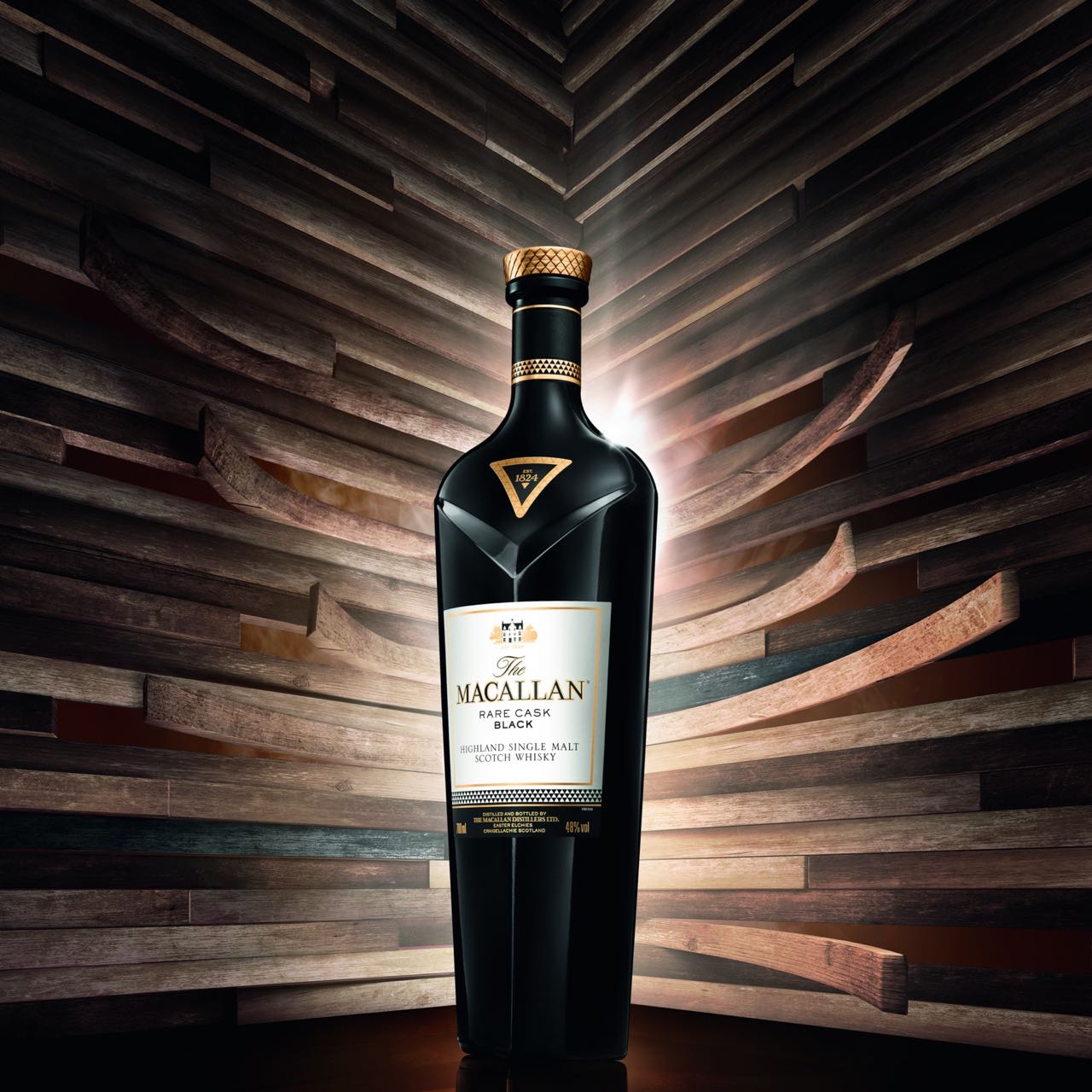 Dark, smoky and unexpected, the Rare Cask Black is made from 100% sherry-seasoned European and American oak casks, most of which are first fill.
The malt exudes an intensity of flavour from a thread of peat smoke, combining dried fruits, nutmeg, ginger and polished oak plus dates, figs and raisins, heavy but sweet. A dry smokiness also reveals itself yielding to softer oak tones. The finish is long, fruity with an elegant wood smoke.
The architect of this new addition is Bob Dalgarno, the Master Whisky Maker who adds, "Rare Cask Black tells a different story about our spirit and casks, but more than that it tells a story of rarity. Smoky Macallan is rare, there is very little in existence and once used these casks will be no more."
"This is a whisky which is out of character for The Macallan due to the subtle seam of smoke on the palate, but it still bears the essential Macallan DNA."
Bottled at 48% ABV and non-chill filtered, Rare Cask Black is exclusive to global travel retail with a RRP of $450 and will be available from selected airports around the world.