By Cheryl Tay
SENATUS spoke to Christophe Josse during Women's Fashion Week 2011 Singapore, ahead of the upcoming Haute Couture Week in Paris come late January 2012, and is part of SENATUS' Masters of Luxury interview series for 2012.
---
Despite being recently bestowed with the prestigious title of Grand Couturier in January of this year, Christophe Josse is down-to-earth and generously shares his credit with the rest of the artisans in his atelier at every chance he gets. 
SENATUS gets to know this quiet but amiable designer who speaks of his work with the intensity of a true artist. 
We hear that it's your first time here, how do you find Singapore so far?
I am very pleased and comfortable; everything was prepared for us and is going smoothly. Twelve years ago, I came to Singapore with another high fashion couture house, but it was not my own house and it was very different. Everything is very pleasant, and the potential clients I have met with are very well-educated, friendly and very interested in haute couture. They are fascinated with the artistic aspects and sensitive to the details, and above all respectful of haute couture. 
Yesterday, I saw that all the Singaporean ladies wore beautiful evening dresses to the gala dinner. Every woman seemed to have prepared a silhouette, with jewellery and their hair done.
In Paris, this is not always the case. Some women prefer to put on jeans or cocktail dresses and evening dresses are not really common at events like these. It's a nice surprise for us to see that the women here want to be elegant and put much thought into what they are wearing.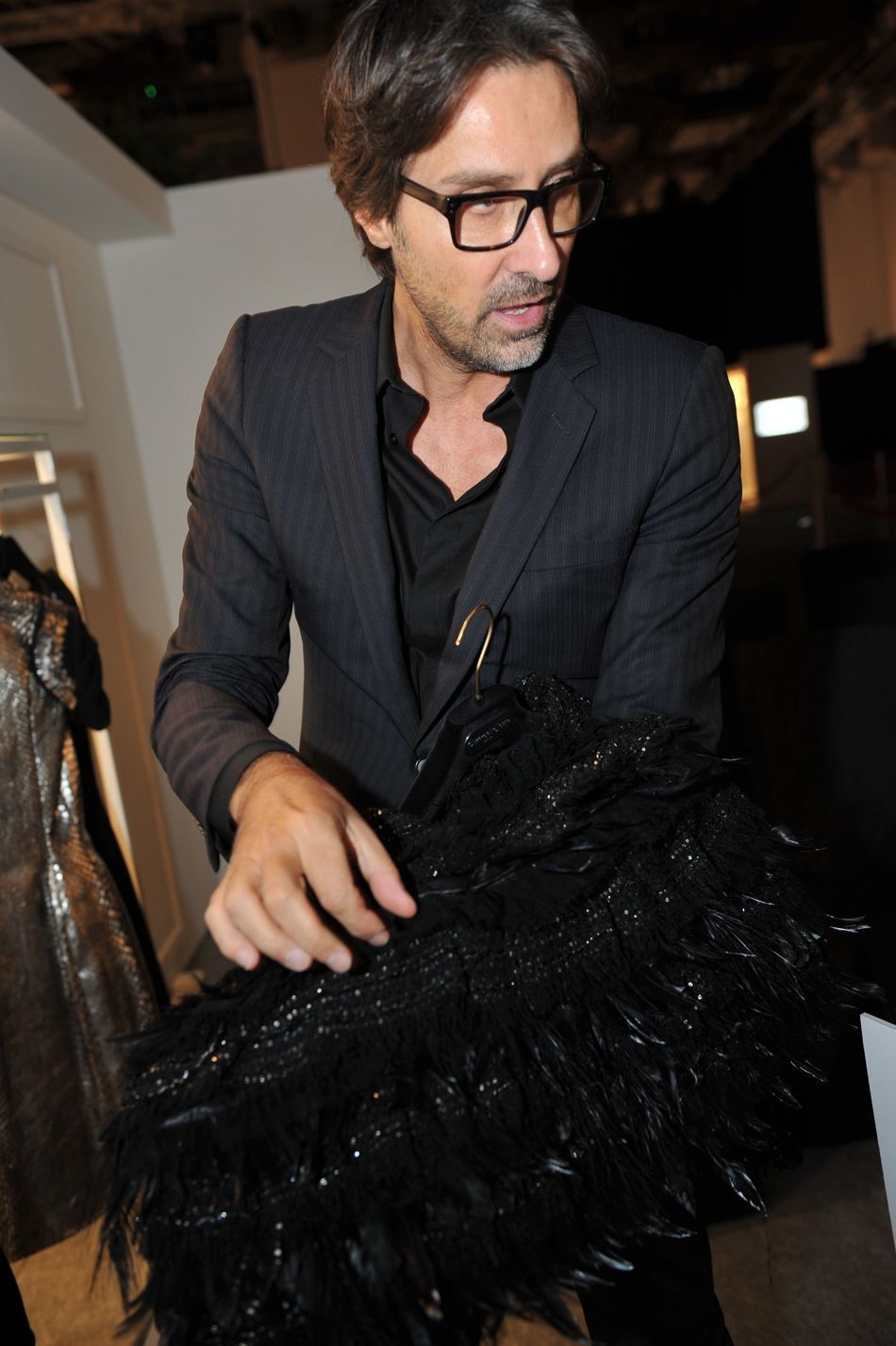 Read more about
The Quiet Brilliance of Christophe Josse
 in our magazine's earlier coverage of the designer.
How did your career in haute couture begin?
I studied for some time in art history and I worked in different fashion houses. For the last six years I have presented my own house and for the last year I have held the title of Grand Couturier. It was a great pleasure for me and it has opened many doors for projects and such. That is why we are here also. We have a lot of meetings, to discover new people and new markets. 
Could you tell us about your collection you're showing here?
The theme of the collection is based on an exhibition I saw in Paris, on medieval armour. So I tried to translate all the lines of the armour because they are very graphic, and to transform these lines, to keep these masculine lines and to put them into very feminine silhouettes.
Armour is not feminine but I would like to combine them. It would be very interesting to imagine a modern woman of today with some lines from three to five hundred years ago and to translate this into a very feminine, chic silhouette.
For example, in the collection I keep the lines on a blouse, just the lines of the armour made with embroidery, on a transparent blue material, paired with just a little skirt in black. The finale, I think, is very Parisian-looking but the inspiration in the beginning was this exhibition.
And you like to work with very feminine fabrics?
Yes, I like that. I like to propose something very delicate, feminine, and sensitive. I just want to do something very elegant and very delicate because I would like to introduce in all my dresses the spirit of high fashion.
Not only a dress, but a dress with all the heart of all the women in the atelier, and all the people in the fashion house working on the collection. And I think you can feel all the love that everyone put in when you see the dresses – it's like a perfume coming from the dress as the model walks on the catwalk, and it reveals the spirit of all of us. It is something very different for me, and I hope that all the ladies feel that.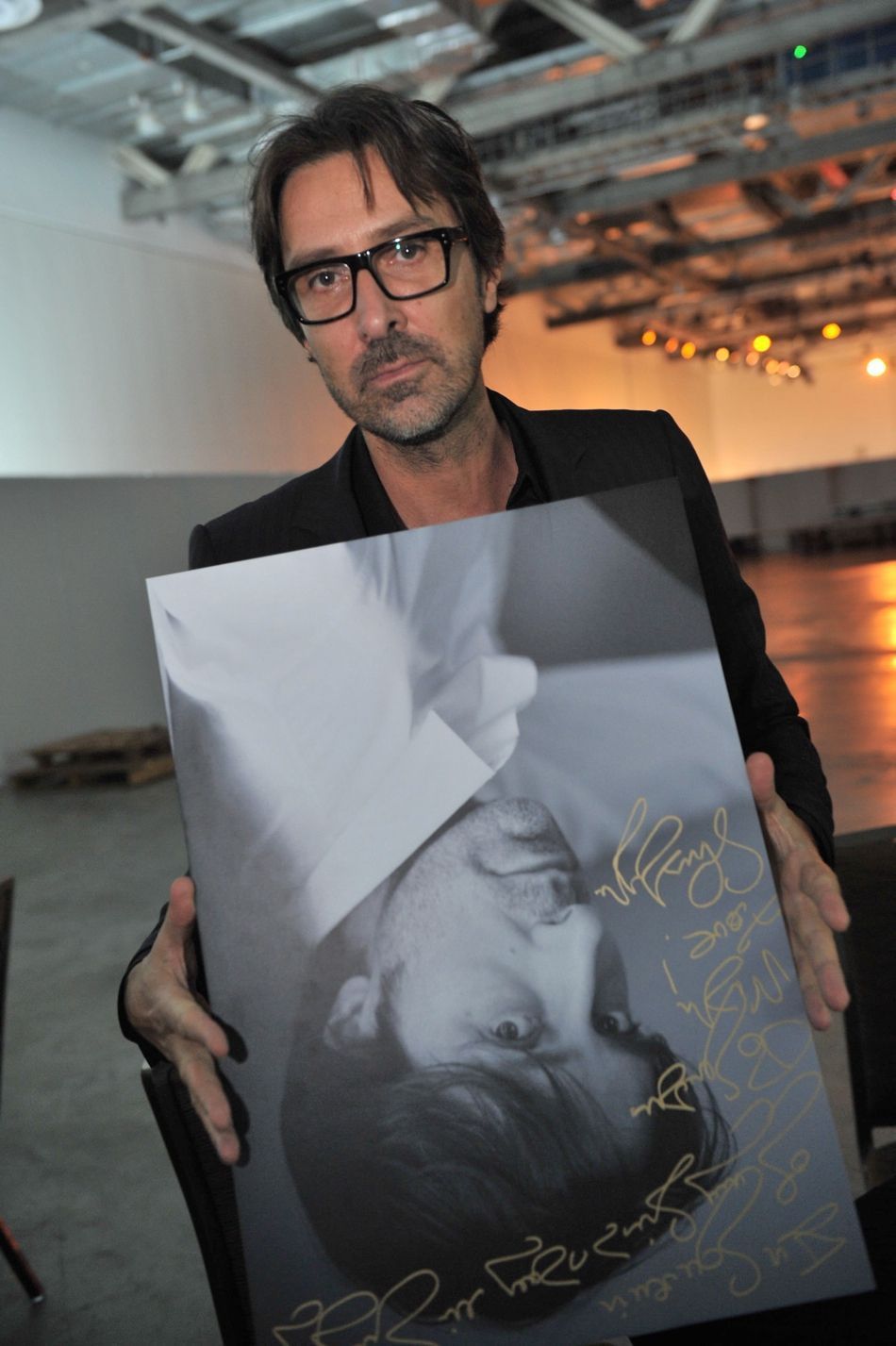 Are you usually inspired by history because of your background in art history?
Yes, sometimes it's just some photos or pictures, but yes, I like history, so sometimes I try to keep something and to translate it differently because I think to do something new it's important to know what has been done in the past and without that, for me, it's nothing. I like to feel something in a dress; perhaps it's stupid, but I like to have something very delicate, something very romantic. For me it's not only a dress.
A lot of people do beautiful dresses so we always try to do our best, to put in the most creativity. All the artists around me who work on the dresses – the painters, the people who work with fabrics, and the people who embroider – we all try to put our best into the dresses.
Is you ready-to-wear line as feminine and romantic as your haute couture?
Yes, I try to carry the same spirit of the haute couture into the ready-to-wear line. The collections are not the same, but they have the same spirit – I do my best to pay attention to all the details and to propose good materials, to do the best for a price in the market.
It's a very different approach from haute couture, but it's very interesting to think of how to make a very beautiful dress with a very good price, because I don't want to be H&M or Zara, or something like that, but the market exists so it's very important to be in a good place with a good price.
When we think about a dress we try to think about the woman who will wear it – my dresses are meant to be worn, not kept in the closet all the time.
Do you usually have a type of woman in mind for which you design?
No, because if we begin to think of a special woman, at the end, we have make barriers for ourselves, and it becomes impossible. I don't want to just be the couturier of Indonesian women or Singaporean women, I would like to be the couturier for all women.
I think it's very important because women are the same; different, but the same, and I don't want to be limited to one kind only.
How do you find your sources of inspiration?
I don't know exactly because each time is different, sometimes it is just a meeting with someone or sometimes you don't know exactly what to do. The beginning, the first fitting for the dress, is very important and exciting. Every collection is a new story, a new proposition, and we write a new story every six months.
I don't always know what I am going to do next, and that is why it's exciting because you just try to do your best. It's not easy, but it's very exciting.
Your style is very feminine and romantic, do you think you could create haute couture for men as well?
Haute couture for men is very different; the people who create haute couture for women do not make haute couture for men – they are not the same techniques. It is another story. Haute couture for men could exist, but for the moment if we were to do something for men, I'd prefer to think about ready-to-wear for men. It would be very interesting to think about that, but for the moment we would like to build the ready-to-wear, and perhaps in one or two years we will think about ready-to-wear for men.
It is part of finding new ways and to develop my brand. We could explore accessories later and why not a perfume? But it's step-by-step, I prefer to take time and when I do something, I want to do it well and to have control of it.
Grand Couturier Christophe Josse showcased his Fall/Winter 2011/2012 Haute Couture collection at Women's Fashion Week held at Marina Bay Sands in Singapore. See more photos: //senatus.net/​album/​view/​2553/​