Theo James this year joined the ranks of acclaimed BOSS Parfums ambassadors Gerard Butler for BOSS Bottled and Gwyneth Paltrow for BOSS Ma Vie Pour Femme, himself fronting the ad campaign for THE SCENT.
The self-assured yet publicity-eschewing actor (for starters, he does not have an official Facebook Page or Instagram account) is the prime example of the BOSS man whose success has always proved seductive, charismatic in the way he carries himself.
On occasion of the holiday season, we talk to Theo about his plans for Christmas.
---
Where will you be spending Christmas this year?
Where will I be spending Christmas this year will be probably in England with family, we have a big family so we're all there with everyone's kids. It is a kind of fun time, it is a relaxing time, very much an old school Christmas.
When it comes to Christmas, do you like to keep it traditional?
When it comes to Christmas we do keep it traditional. It is all about family and friends being in a kind of familiar environment.
Sometimes it is nice to go out on Christmas whether it is to go for a drink or maybe go for a long walk but it is pretty traditional.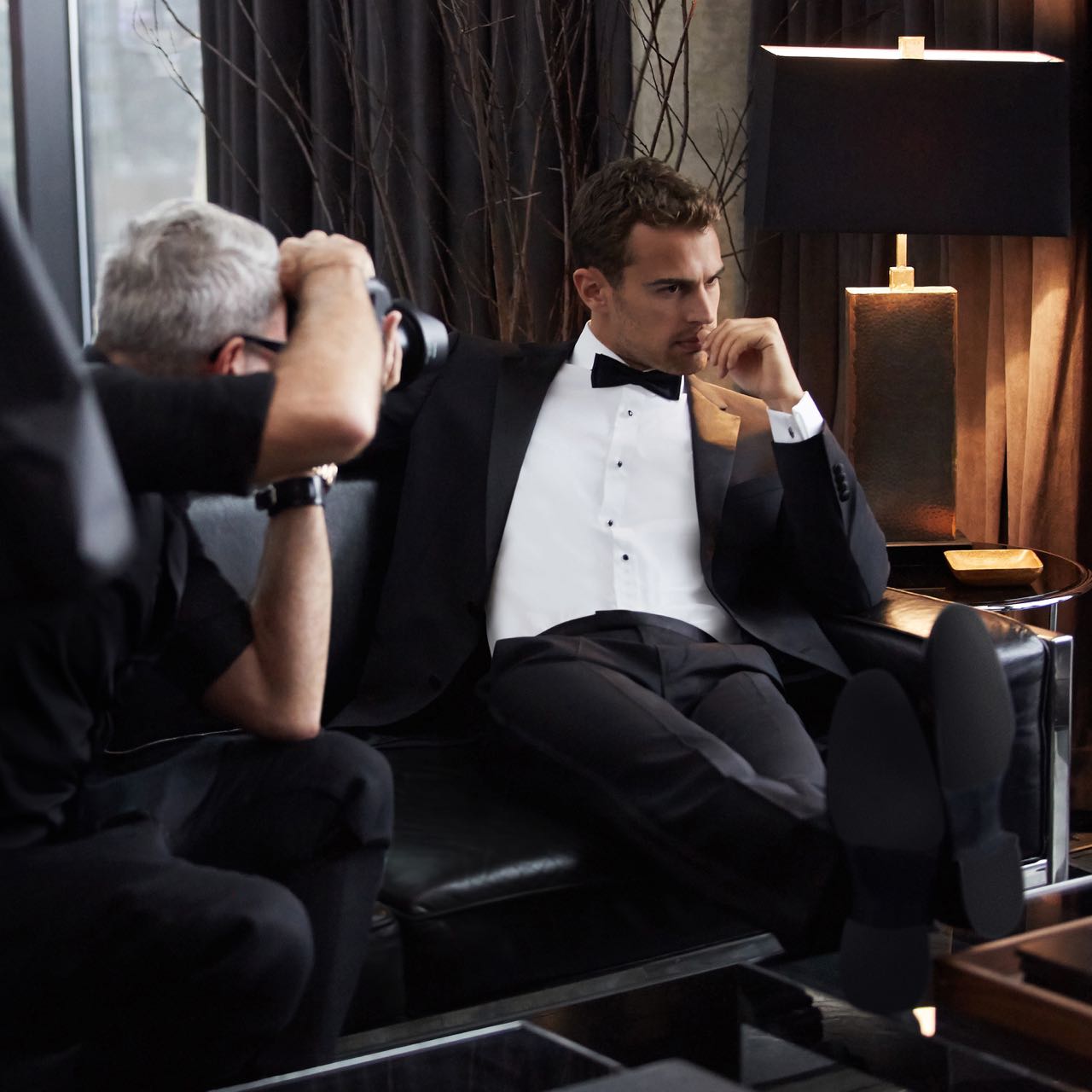 Could you describe your ideal Christmas?
My ideal Christmas is seeing everyone that you won't get to see all year around. I have to be away quite a lot with my job so Christmas is the time when everything slows down and people come back and people connect and are able to spend a lot of time almost doing nothing but spending time with the people that are most important to you.
When do you usually shop for Christmas?
I shop on Christmas Eve, that's how I tend to do it. I used to try being more organised but now I realised that it is better to do on Christmas Eve.
Have you ever received or given fragrances as Christmas gift?
Yes I have, many times given and received fragrances as Christmas gifts.
I think it is a nice gift to give, it is a kind of classic gift, and it is also something that people can use for the full year ahead.
Is there a scent that reminds you of Christmas?
I guess Christmas tree, the trees and a bit of mulled wine. That is what reminds me of Christmas.
Do you have a Christmas routine?
Not really, no, Christmas is the time for me to be relaxed. Also Christmas is cold so it is always fun to have a good classic jacket to wear, a long jacket to keep the cold out.