Inspired by the craftsmanship of haute perfumery, Alexander McQueen's new perfume exudes Gothic appeal and an eternal fascination with the dark beauty, a natural extension of the label's mainstay fashion designs.
The newly-launched fragrance is unique due to erotic connotations of the notes, comprising of the precious essence of three night-blooming flowers: Sambac Jasmine, Tuberose and Ylang Ylang. There are also topnotes of clove, pink and black pepper, as well as vetiver.
Tuberose is renowned for its sensuality and orgasm-inducing powers, whilst jasmine is considered a natural aphrodisiac.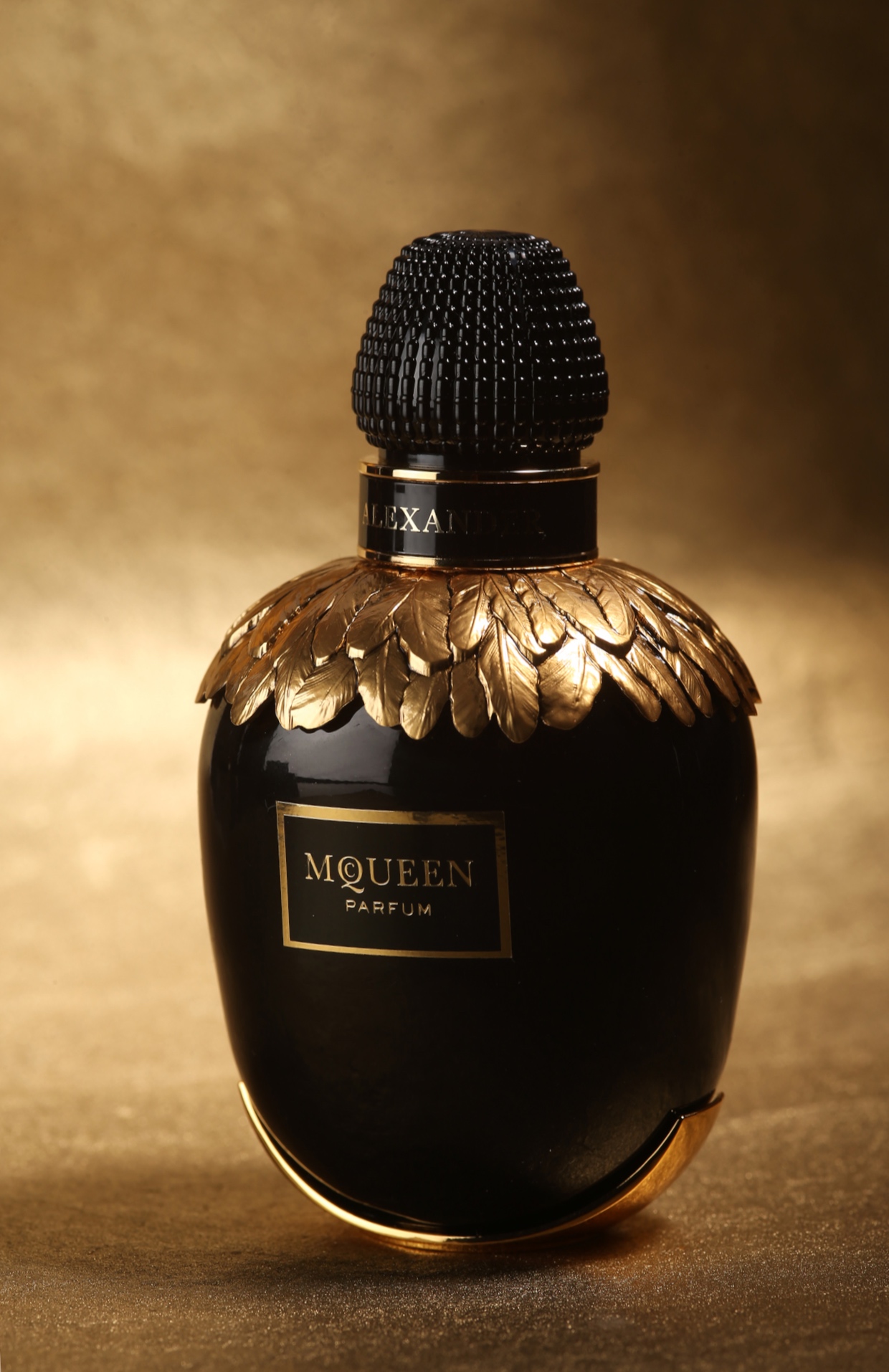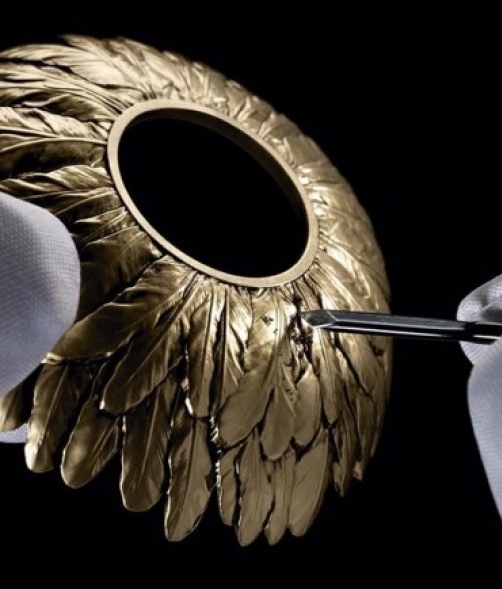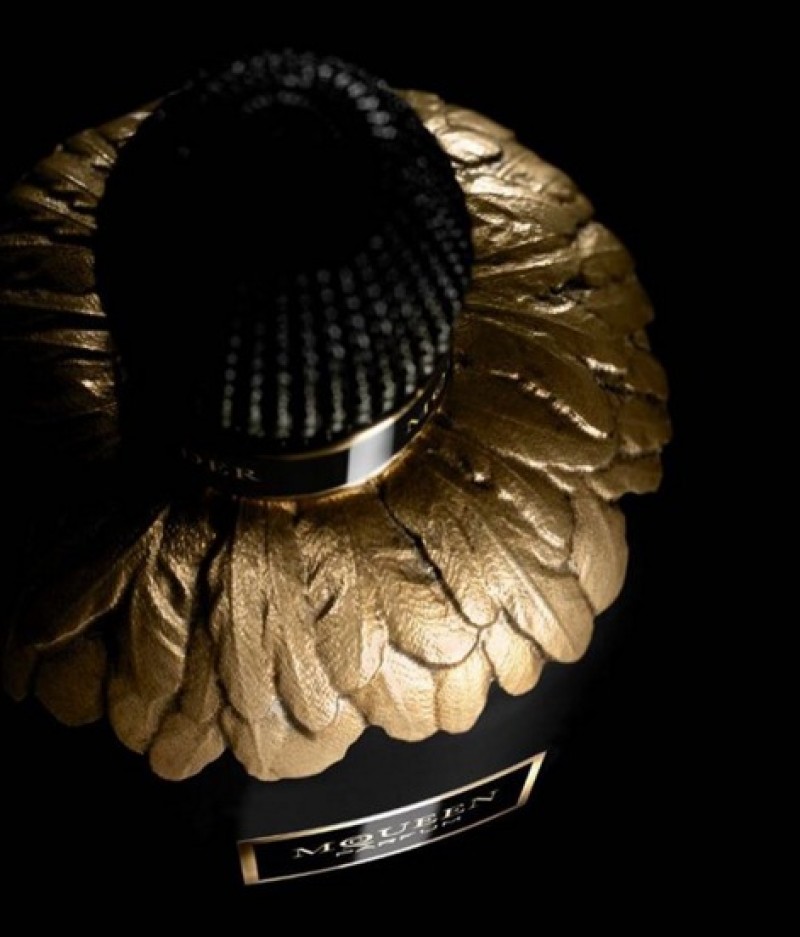 The heavy black glass bottle is adorned with antiqued gold feathers around the neck, a gold base and a lacquered cap covered with a grid of tiny studs. The fragrance comes with a tiny book that educates with the origins and qualities of each note.
The bottle also comes encased in two boxes. While the inner one is made from black velvet and has the black and gold label that reads McQueen Parfum, the outer box is made of black, feather-embossed cardboard and edged in the same antique gold as the bottle.