By Kien M. Lee
From CHANEL Fine Jewellery comes the new collection for 2016, entitled "Signature de Chanel".
The tradecraft highlighted in the naming of this series comes from the quilting expertise of the house, first launched in the Coco Crush collection back in April 2015, where selected cuffs and rings showcased the pattern.
Quilting is one of the maison's signature motifs — alongside pearls, beige, and the cropped black jacket — and can be seen not only in handbags but also in its clutches, jackets, footwear and accessories, and even haute couture
A method originating from the equestrian world, Gabrielle "Coco" Chanel co-opted the quilted pattern, which made saddles more comfortable for horse-riding, to create the beige cushions on the large sofa in her famous apartment on Rue Cambon in Paris.
She would later incorporate that form and style into the 2.55 handbag, launched in 1955.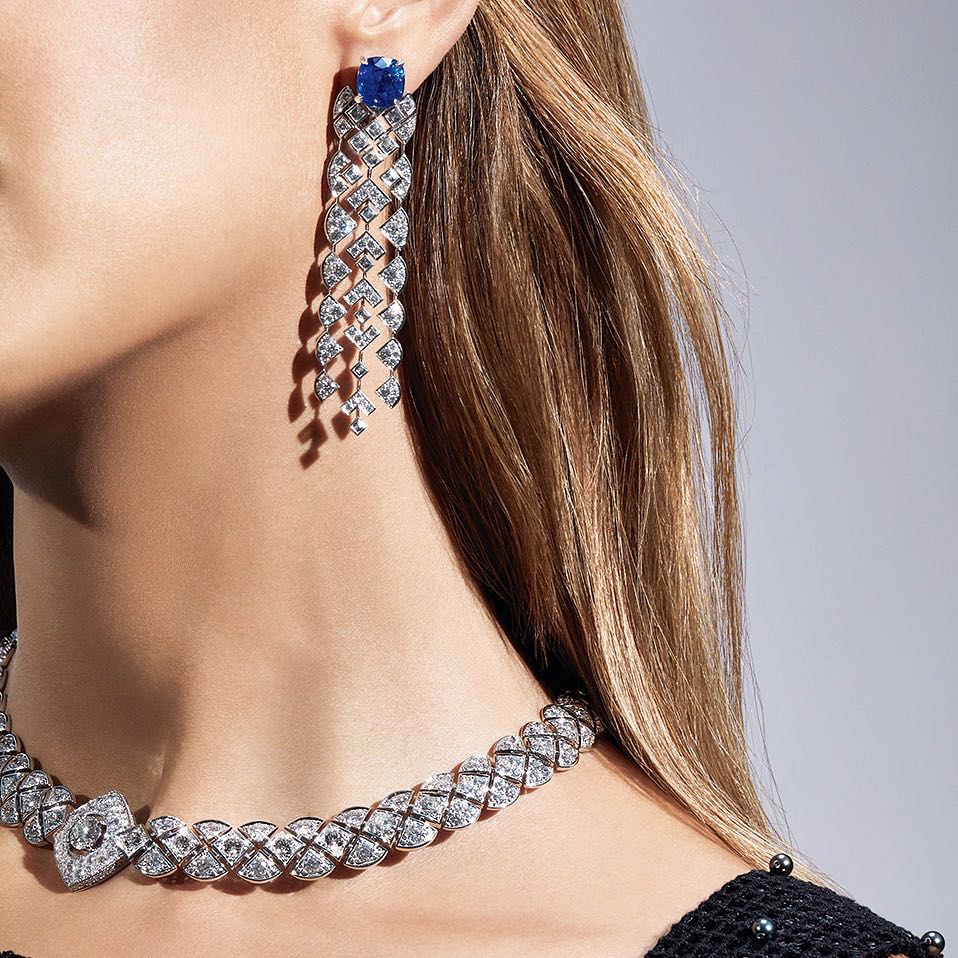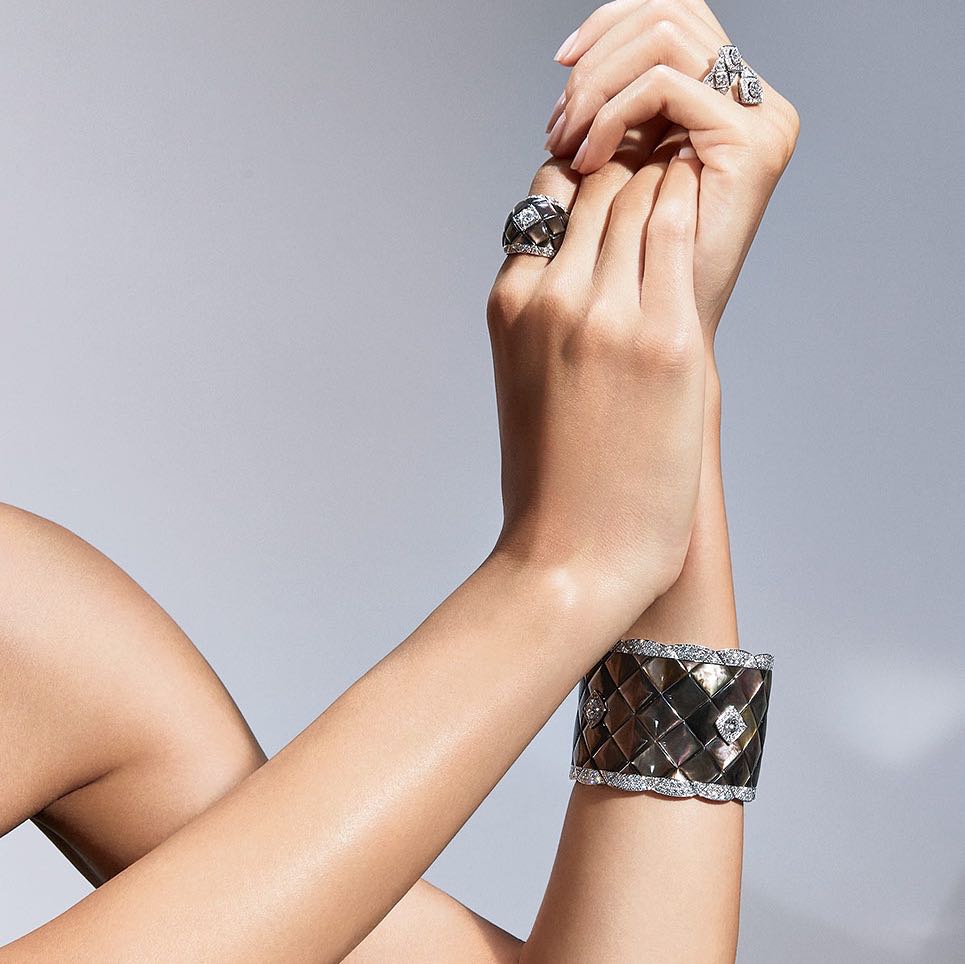 Now split into 11 mini-collections with 48 pieces, the pattern is further accentuated with diamonds, mother-of-pearl marquetry, rock crystal and pearls, set on 18k white gold.
With sleek curves and chunky shapes, the pieces sit close to the body and embrace its every movement, channeling the quilted effect in a multitude of combinations.
18k yellow gold is used in the "Signature d'Or" mini-collection, with a ring and cuff set with brilliant-cut diamonds.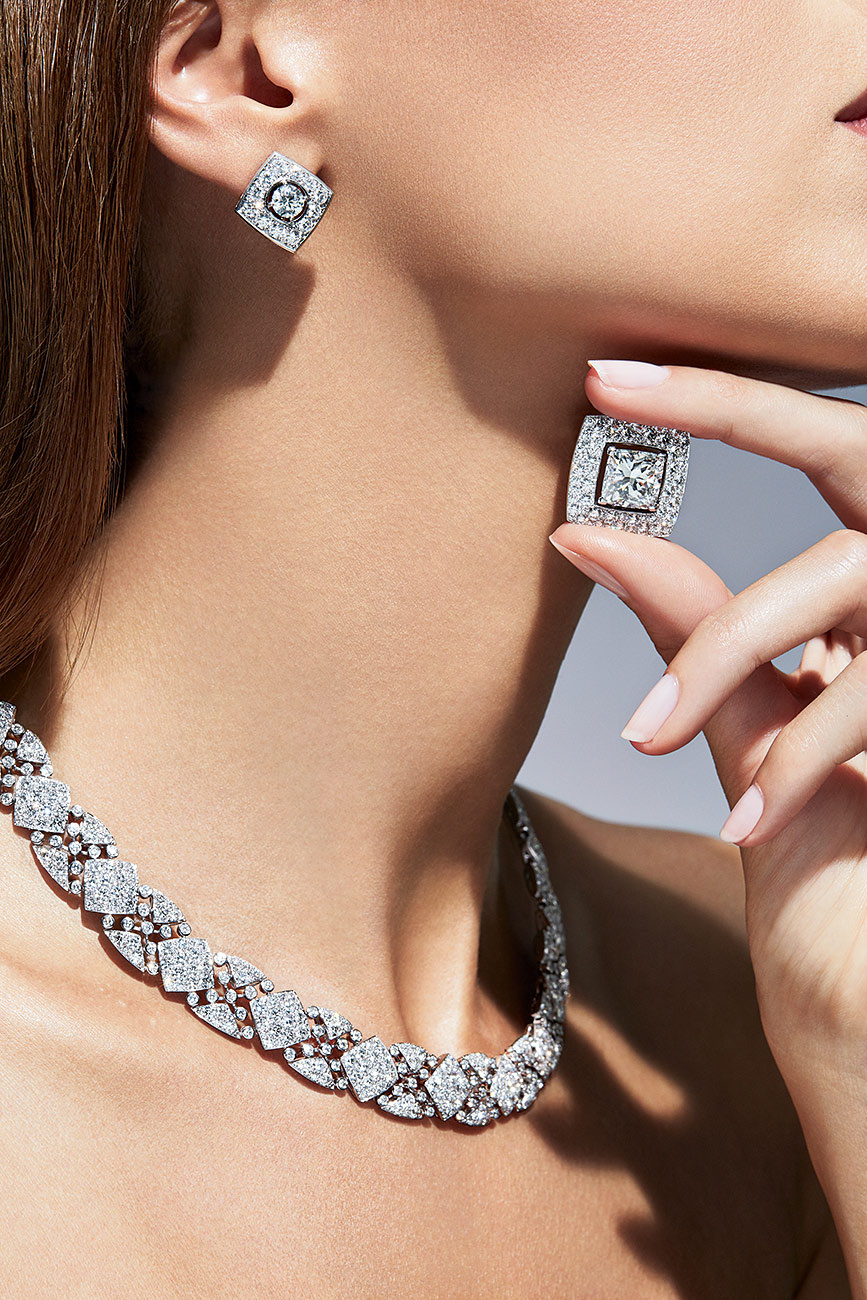 Other mini-collections include "Signature de Saphir" which sets sapphires among square-cut, brilliant-cut, baguette-cut and triangle-cut diamonds, while "Signature de Perles" sees Japanese cultured pearls alongside emerald-cut, brilliant-cut and cushion-cut diamonds.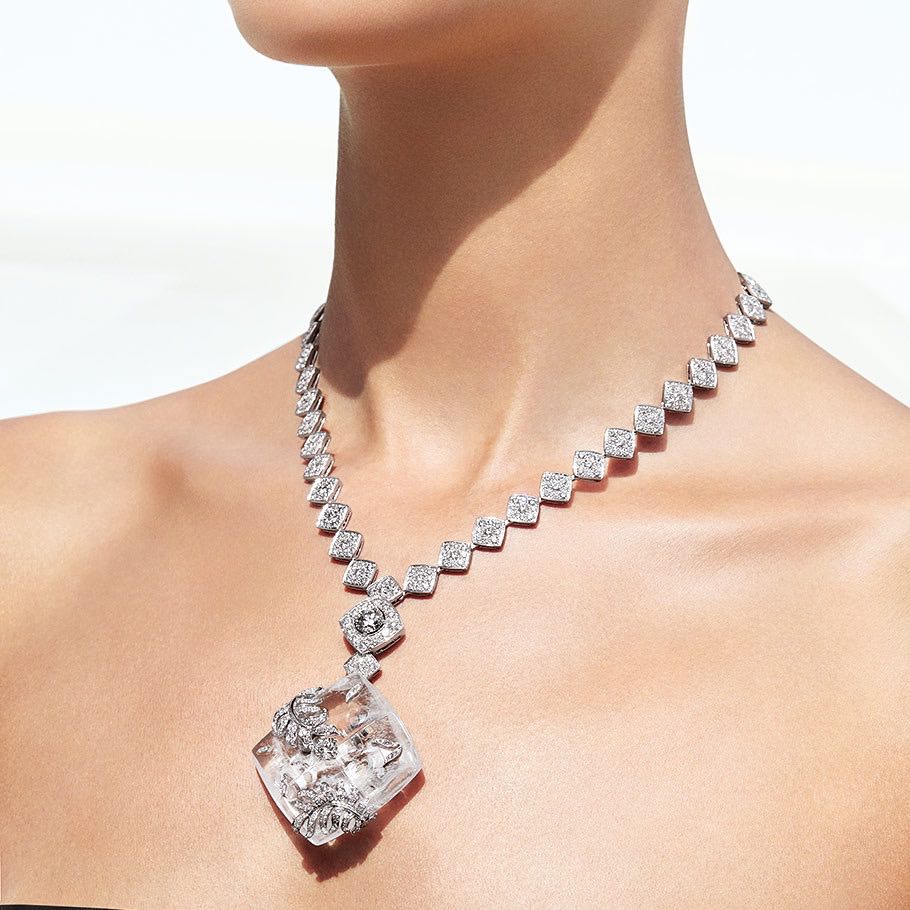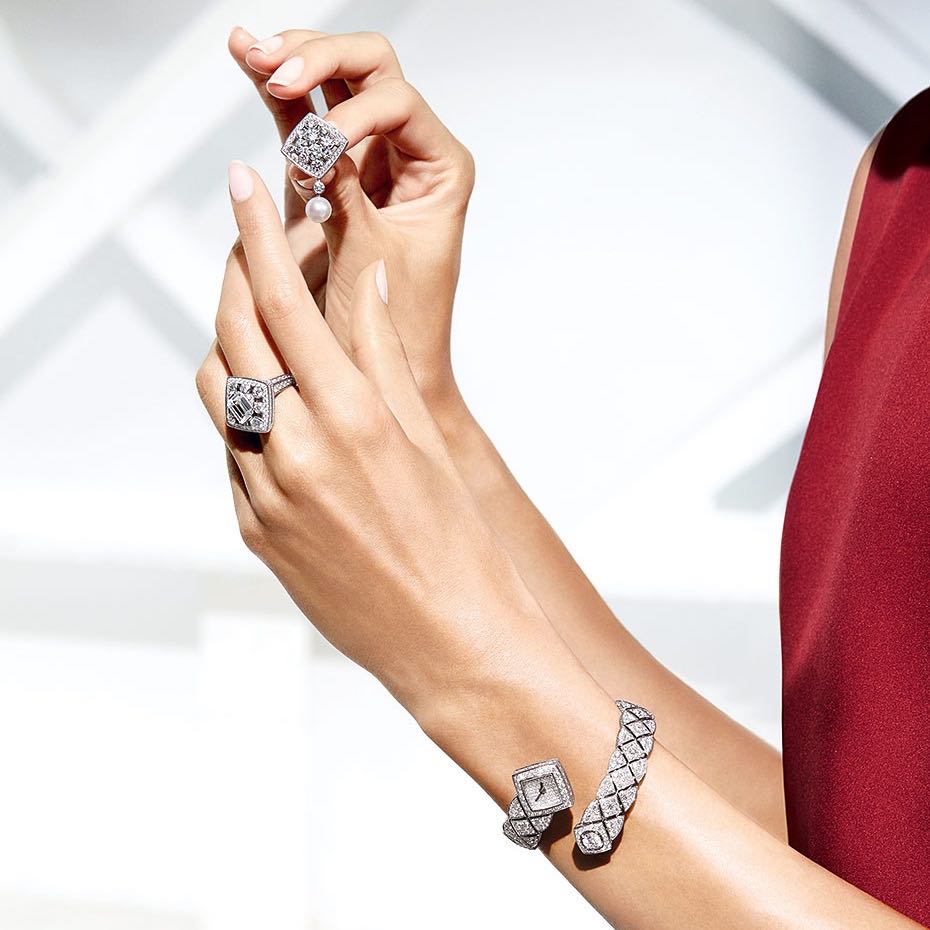 The "Signature Acidulée" collection includes a ring set with an aquamarine stone.