Text by Kien M. Lee | Photos by Amanda Wong
A "multi-hyphenate" is what Liv Lo calls herself, and there's truly no one else who embodies this phrase more than the model-actress-emcee, of Italian-Chinese origin, born in Taiwan and based in Singapore, and trilingual in English, Mandarin, and Japanese.
She started modelling at the age of 17 appearing in Vogue Taiwan and has since modelled for Michael Kors, Armani Exchange, Fendi, Tory Burch, Roberto Cavalli, BMW, Maserati, Diesel. She's been the poster girl for Motorola, Coca Cola, Asics, as well as for Lovedrose in a giant outdoor billboard campaign that stood at the famed Shibuya junction for a year.
After 5 years in Tokyo, she moved to Singapore and quickly found herself involved in various projects, one of them including starring in in MediaCorp Channel 5's TV series "Point of Entry" Season 4.
Having practised Yoga for more than ten years and recently receiving her instructor certification, Liv has started StretchCity.com, a website with a directory of yoga studios, shops, organic restaurants, events, and promotions related to wellness and eco-living in Singapore.
We talk to her about her plans to grow the online community for yogis, and how she maintains a beauty and skincare regimen despite her active, busy schedule in the urban jungle that is Singapore.
---
So how long has it been since you moved to Singapore?
2 years and just a bit! I know because we've just moved. We were in the old place for 2 years and in the new place for about 3 weeks now.
How's the experience living in Singapore so far?
I finally feel like I live here. During the first two years it was all super exciting, but unsettling at times because I was transferring a lot of my life from Tokyo to Singapore. There was a lot of back and forth, and felt neither here nor there because I was flying and working between both cities.
Now I have a good work-life balance in Singapore and settling in. Everything is fast-paced here, so one day in the life of, is never just one thing (for me).
So tell us a little bit more about yourself.
My dad's from Italy and my mom's from Taiwan; however, I have no roots in Italy, that's why my last name is Lo — I took my mom's name. I spent a lot of time in Japan prior to moving to Singapore, for about 5 years. Studying in Temple University Japan, (in Tokyo) and working as a full-time model. That was my "growing up" — living abroad for the first time. 
And how was the work transition been from Japan to Singapore?
I started anew, started afresh when I moved here. I was already doing some emcee(-ing) work in Japan. When I came here I just focused more on that.
Got lucky on some acting work — that was something I didn't think was possible!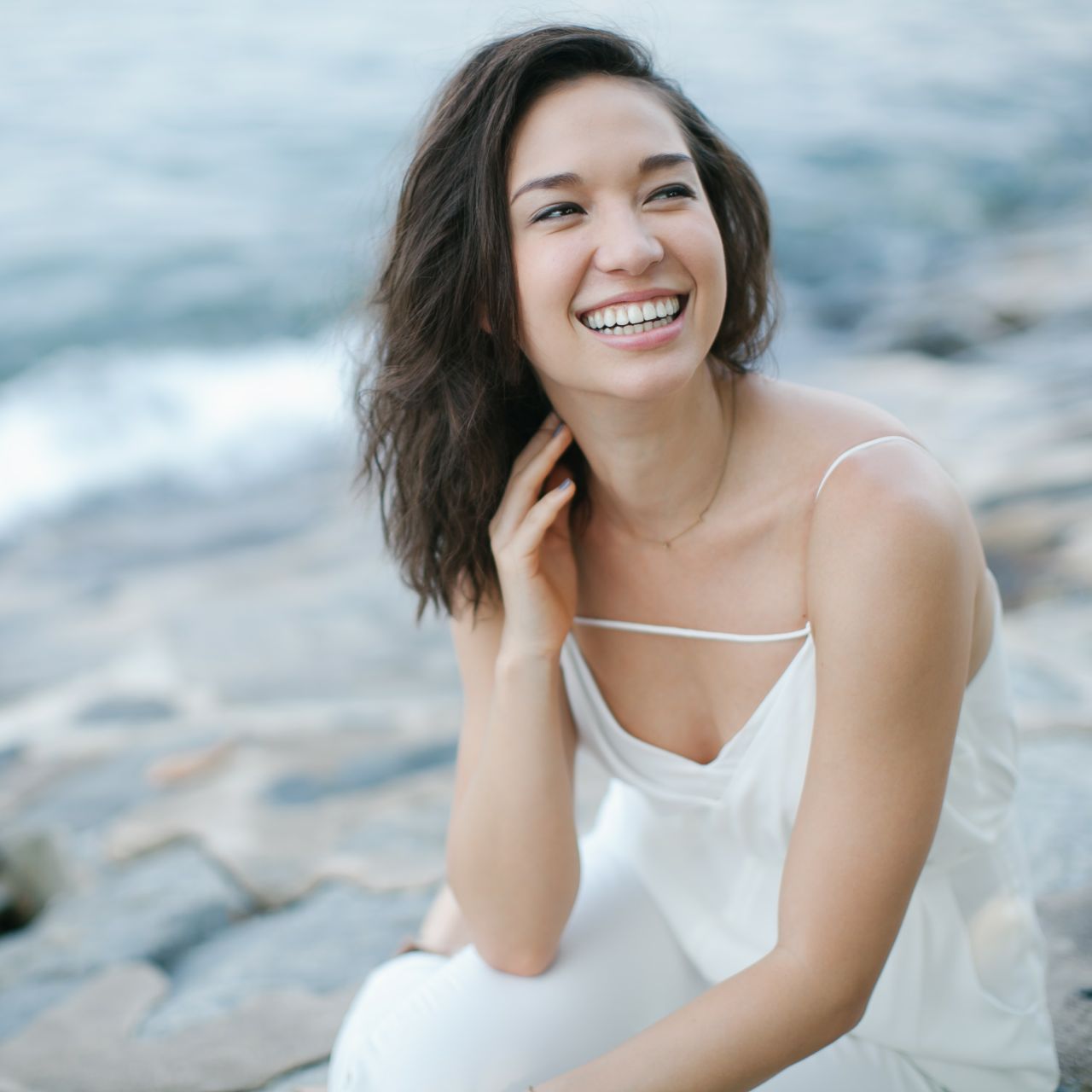 And by acting work you meant your role in the TV series "Point of Entry"?
Yes! I went for an audition, then a second audition and the next thing I knew I had landed the role and was an actress!
Acting wasn't too much of a leap for me as the skill set is within our work scope. In entertainment you are performing for the camera or on stage, so you are used to camera, lights, action. You know how to memorise lines, how to deliver them. I think it was more about adding character and personality to these lines to tell a story — that was a little different (in acting).
Will you be doing more acting?
For sure! After landing a role, I immediately went to get some acting lessons. Blocking, continuity, lighting, scene work. I didn't want to step on anyone's toes, get in trouble with other actors — they're professionals —  and I was just a newbie. I have worked on a few films since. Most recently a Channel 8 drama in Mandarin called "For Your Own Good".
I love that I am able to use all my skills to act. It's such a rush. 
At the same time, I'm still staying grounded and keeping busy with yoga, with my company, with TV hosting work as well. Hosting keeps me sharp for when the acting roles come around. We'll see what acting jobs come next and also looking abroad, international work with HBO and productions houses out of KL (Kuala Lumpur).
How do you get yourself in on those opportunities?
A lot of times we just do the auditions online! We get the scripts, do it (the recording) and send it over!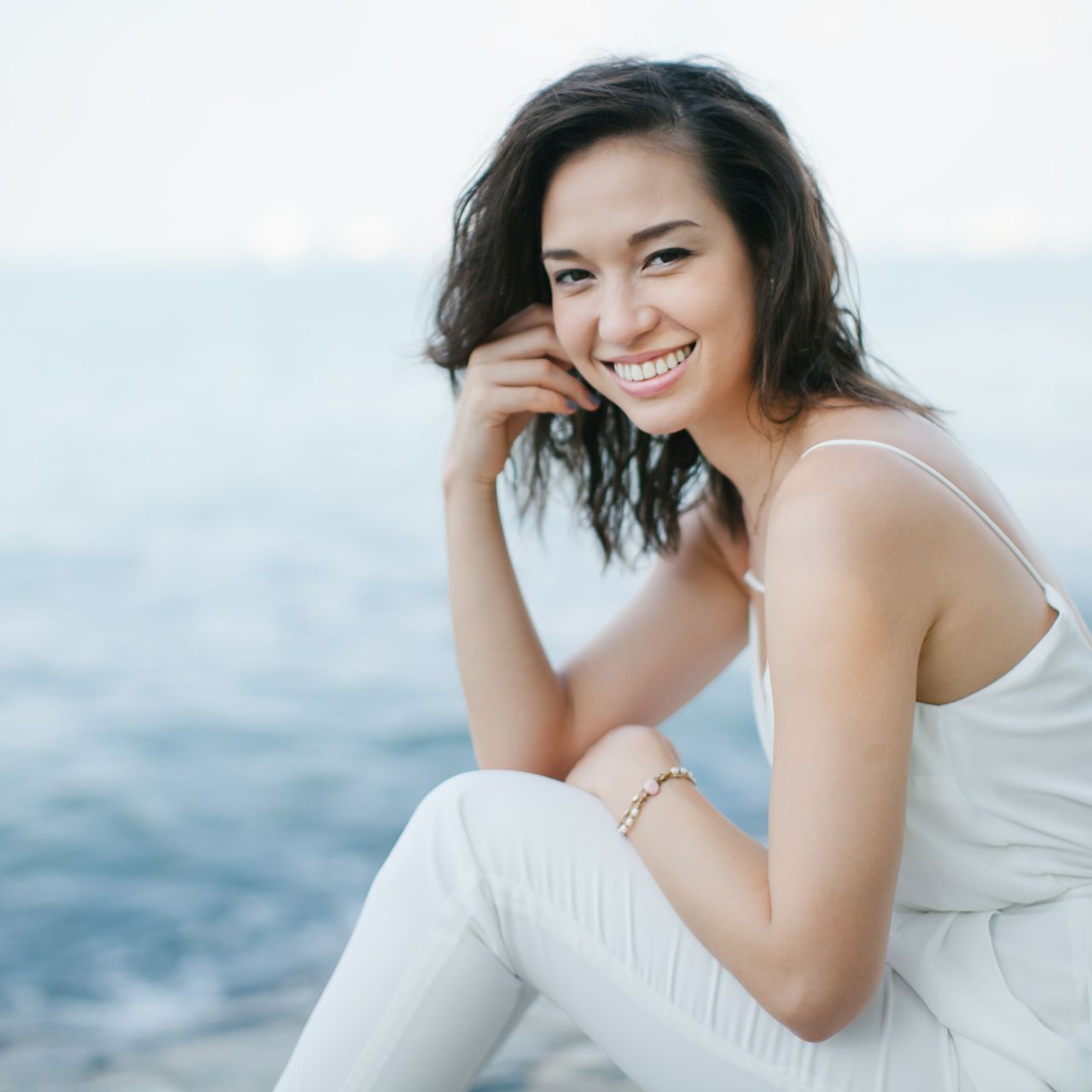 And StretchCity is what you'e also been spending a lot of time on. Tell us on how that all came about.
It was conceptualised when I was taking my Yoga Teacher training. From there I saw that there was a lack of communication on the yoga scene. There was a lot of things going on, it was becoming hip and trendy but no one was really covering that kind of information, and making it accessible.
So I decided to put that information online, not as a blog, not as a magazine, but as a Yellow Pages for Yogis — covering where to go, what's up in the scene, what events are going on, what trends, what cafes serve green, raw, vegan, etc.
On StretchCity, on top of finding a localized place to practice, you can also find deals, up-to-date events, retreats, and news about the health industry. As we believe yoga is a lifestyle, our mission is to make yoga for all. 
And what have you learnt about the Yoga community through working on StretchCity?
The thing that I found was that as a Yogi, we're everywhere! You see each other in the studios — there are so many studios — people hop from studio to studio, and I didn't want there to be a disconnect. I wanted all these people to be connected, and to make [StretchCity] a more friendly community.
We're evolving very fast. We're now in Hong Kong and Shanghai, and we're going to do Sydney next. We have to innovative. It's a lot of work, especially with online content. Within one year, it's unbelievable how far we've grown. 
So what's next?
We want to revamp. We want to expand. For that we need investment to take on more employees abroad as we can't manage everything locally. 
We're exploring with Google Maps, talking with them about innovative solutions — can we show people what it looks like in these yoga studios. This could be the next step for the website. Perhaps booking a table or a mat directly from the website. 
It's exciting times for us. We know what we're good at and the concept is there. I have had meetings with my partners and we are in agreement on the direction for the site. We are working together on content, events, and listings strategies that will create a 10-year goal for StretchCity. Everyone can look forward to seeing which direction we will eventually take.
How many people do yoga in Singapore? What's the potential for yoga here?
At least 50,000 or more people practise yoga in Singapore, and it's growing daily. There are people that come to the mat and then they leave. And of course there  are the regular practitioners. 
That's why we have our website. We want a central community hub with news and information to access yoga. Right now, we have 70 listings of yoga studios alone. On top of studio listings we have another 120 listings of healthy restaurants and shops that cater to meditative practices, apparel, organic deliveries and more. 
Yoga's not about mala beads, or how far you can stretch, whether you can put your legs behind your head. Not about saying I can do a headstand or a handstand. 
It's about living, eating and being well. It's something everyone should have but they don't give it to themselves a lot of the times. If anyone wants to start on this journey just jump onto the site and everything you need will be there.
You come across as someone who has a very active lifestyle, you're either our exercising, doing shoots, or filming TV segments. How you maintain a healthy regimen and looking good?
I have my yoga clothes in my bag all the time. Never sure if I'm able to make it — Sometimes I do, sometimes I don't.
For me, it's all about balance, setting goals with intention to and maintain a healthy body and mind. I meditate. I yoga. I go for facials from time to time. I've been using LA MER. I use products with natural ingredients. A healthy lifestyle shows in your body, shows in your skin. 
So how was the LA MER spa experience?
Amazing. The LA MER therapist made me realize I had to take care of my skin more. I wasn't doing a good enough job with maintaining my daily regime. As a model I'm used to other people taking care of me, so coming out of that, I am learning that I need to take care of myself more.
I learnt (from the spa consultation) that my skin's maturing — that I needed to put sunblock on twice a day, not just once, again at noon. I learnt my skin's dehydrated — that was a big shocker to me because I make sure I drink 1.5l of water (a day). She looked at my skin and saw I had micro-wrinkles on my forehead and that's purely from not drinking enough water.
I've used the Intensive Revitalizing Mask a few times since then. The Treatment Lotion, Crème de la Mer Moisturing Cream, and sun block are now in my daily skin regimen.
---
The interview was brought to you by supreme luxury and transformative, high-performance skincare label LA MER, sold in more than 50 countries.
In September 2014, LA MER unveils its NEW Intensive Revitalizing Mask which energizes, plumps and protects the skin with just 8 minutes of leaving it on the skin.  Find out more at intensiverevitalizingmask.cremedelamer.com/sg