Spanning over 5,000 square feet, Tiffany & Co.'s newly-opened duplex store at ION Orchard is its first street-front facing retail presence in Singapore.
The two-story façade is lit with Tiffany Blue and carved with a wheatleaf pattern similar to that which frames the entrance of Tiffany's Fifth Avenue flagship store in New York City, where it has called home for the last 179 years.
"This spacious duplex store at ION Orchard is the perfect home for Tiffany's legendary collections and reinforces the commitment we've made to increase our presence in Singapore", said Marc Jacheet, Group Vice President of Tiffany & Co. Asia Pacific.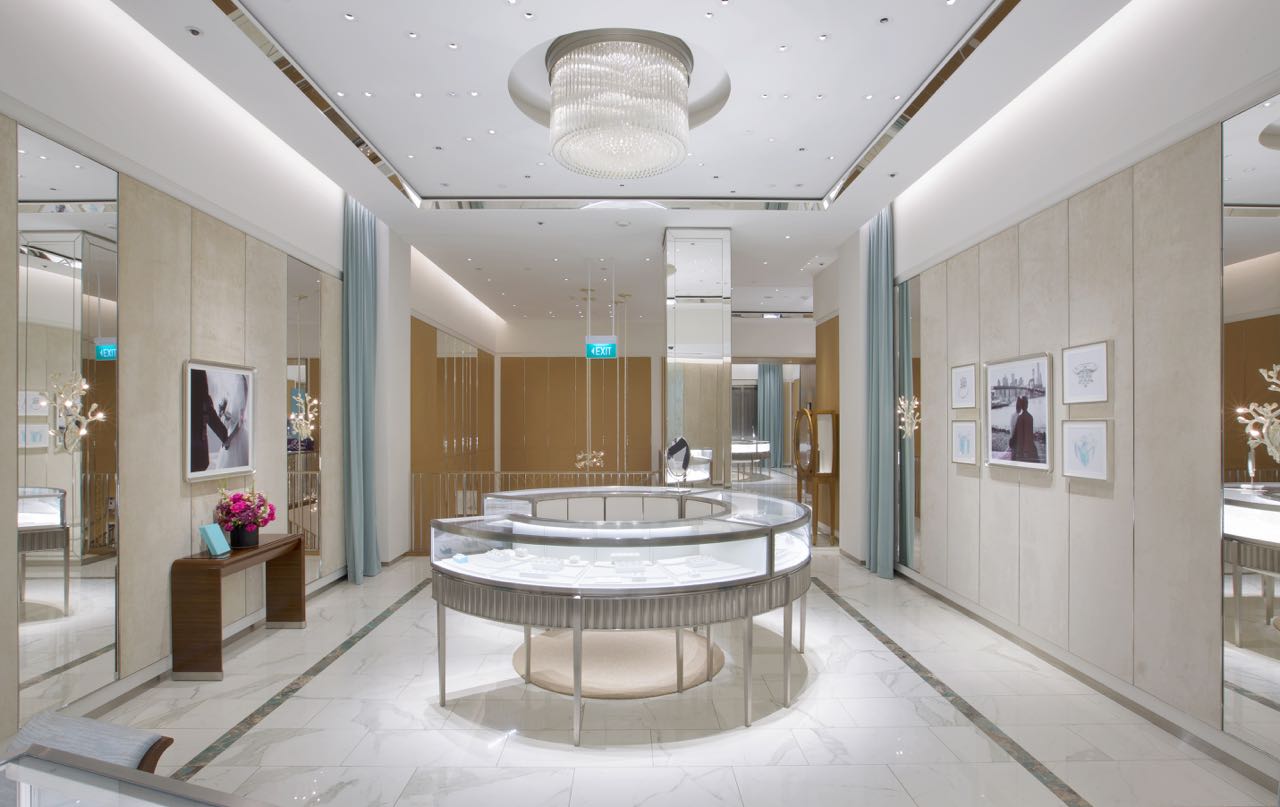 On the lower level, white marble and Tiffany Blue amazonite stone borders and walls accented with leather panels trimmed in polished stainless steel showcase iconic collections as Tiffany T, Tiffany Atlas®, Return to Tiffany®, Tiffany 1837™ and the collections of exclusive Tiffany designers Elsa Peretti and Paloma Picasso.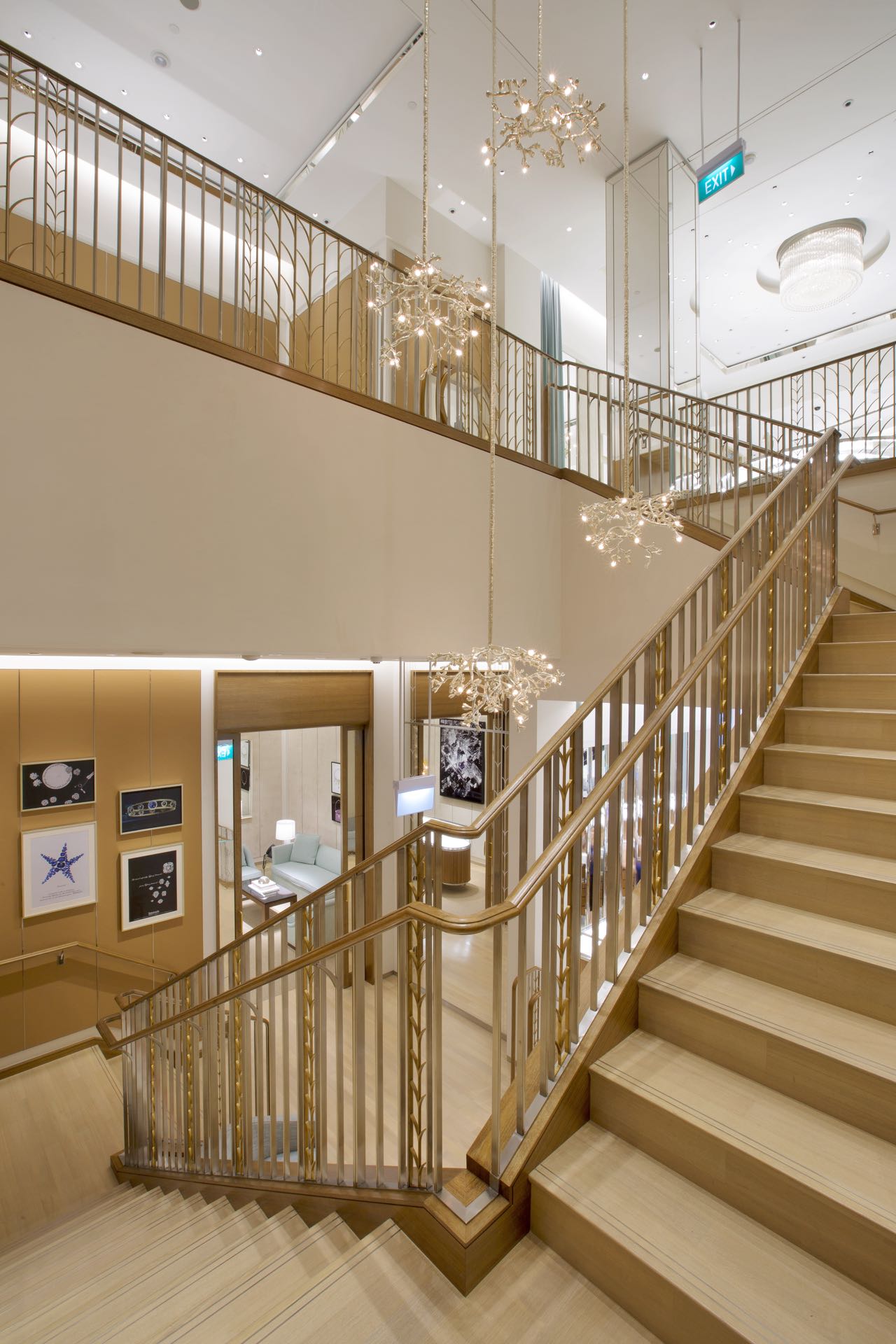 The salon's grand stairway, flanked by Tiffany Blue drapes and mirror panels, is the focal point of an exhibition and private viewing space with cream velvet walls and custom furnishings. Sliding glass doors open to the second level and the fine jewellery salon appointed with custom painted glass magnolia walls.
The magnolia, a favourite motif of Louis Comfort Tiffany and often seen in his stained glass works of art, inspires a hand-leafed chandelier designed by New York-based artist, Michelle Oka Doner.
The bridal salon, fitted with custom furnishings and interpretations of the iconic magnolia motif, house the American label's most coveted diamond engagement rings, among them the Tiffany® Setting, which has enjoyed universal popularity since its 1886 introduction.
Salons with bold, black lacquer and white gold panels hand painted with a wisteria pattern, a modern reference to the masterworks of Louis Comfort Tiffany, allow customers to try on the pieces in private.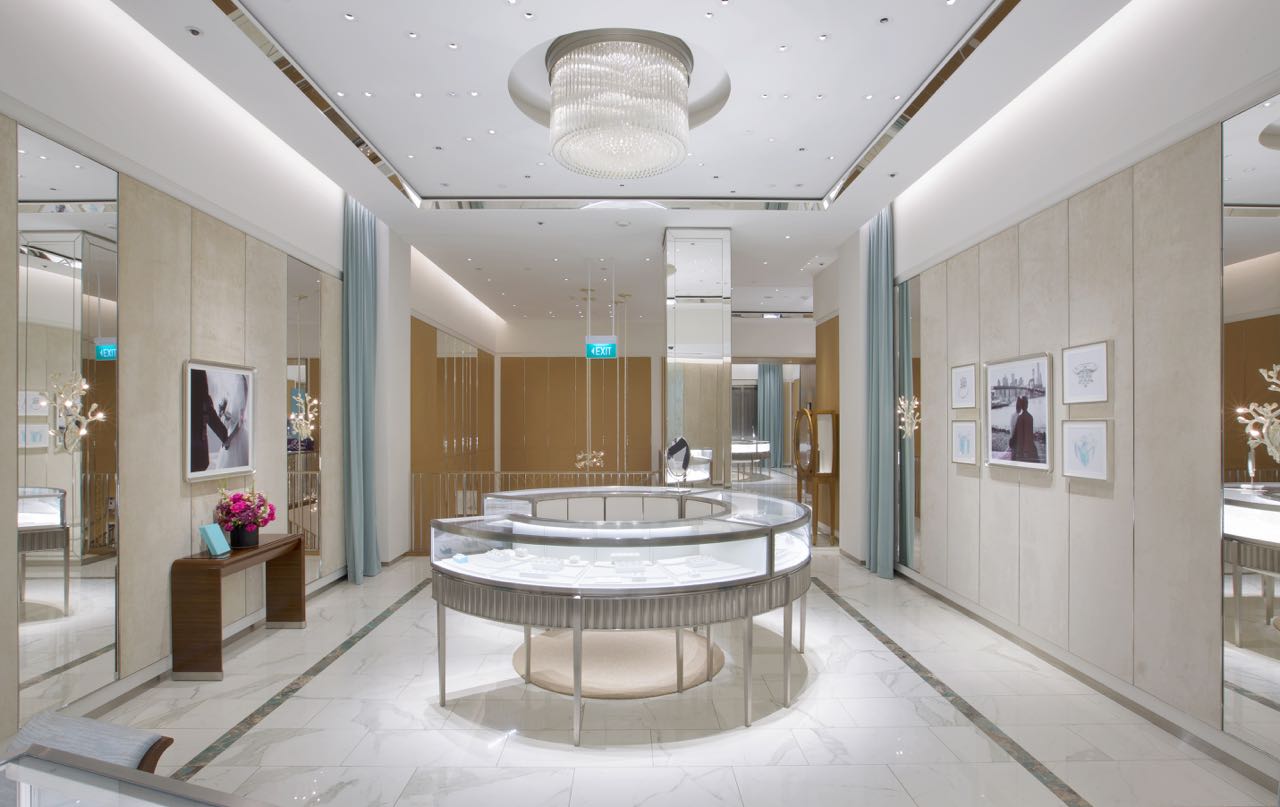 In addition, individual galleries with images and archival creations feature Tiffany jewels and images of New York City, where Tiffany was founded in 1837.
Together, these images and artifacts tell a visual story of Tiffany & Co. as New York's first great jeweler, now open in ION Orchard with all the treasures of its honored heritage.