Italian designer Valentino and his business partner Giancarlo Giammetti have launched the World's first ever virtual museum.
The Valentino Garavani Virtual Museum, a downloadable desktop application, offers a virtual tour through the highlights of the designer's (who retired from his eponymous label in 2008) career showcasing over 300 of his most iconic designs, from the inspirations behind each piece, to the original sketches, right through to the final garments with pictures of who wore them.
The virtual museum is connected to an online database that uses a real time 3D technology to create an immersive environment.
Content is arranged in a museum layout where users explore the different galleries and wings covering what would be over 10,000 square meters in an actual museum.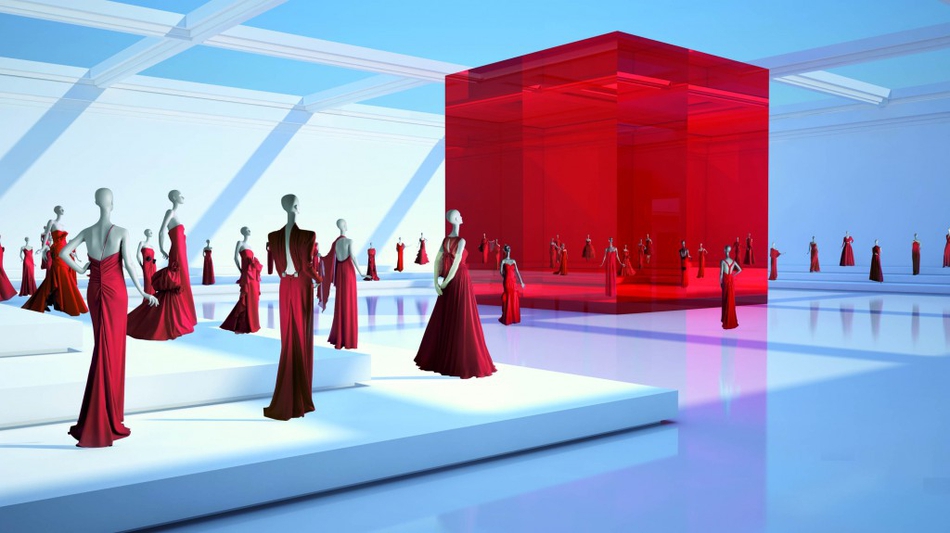 Unforgettable red carpet moments, the most iconic advertising campaigns and editorials featuring Valentino's finest designs are there, plus anecdotes from the designer himself, all captured.
"I see it as part of my legacy" said Valentino. 'I am happy that thousands of students, young designers and fashion people will be able to see and study my work in every aspect of it.'
Giancarlo explained that the 3D museum was originally conceived as "an idea space". Google Art Projects, which had been working on virtual museums for the National Gallery, MoMA, Uffizi, Tate Britain, and France's Palace of Versailles, became involved after Valentino reached out with his initial ideas.
The app, which is free to download now and took two years to develop, features designs dating back to 1959 and contains seven different salons that users can wander through. 360-degree photographs of Valentino's designs reveal every intricate stitch and line to viewers.
The app also offers in-depth stories behind each design – the women who wore it, such as Sophia Loren, Jackie O and Julia Roberts' black-and-white Oscar acceptance dress above, where they wore it, and why it was created. App users also have access to Master Classes led by fashion figures and critics.
The app provides a fly-through experience and the level of detail to Valentino's designs is remarkable, bringing the label's history to life. The virtual museum strikes just the right balance between exclusivity and accessibility, elevating the brand by framing it as high art, while also leveraging upon its history and authenticity.
It seems as though Valentino, whom Franco Sozzani credited in her speech as the original inventor of "logomania" back when he slapped his "V" on everything from scarves to pocketbooks, has achieved yet another brand first.
Download the Valentino Virtual Museum at //valentino-garavani-archives.org