17 July 2012 SINGAPORE -- Vertu, the market leader in luxury mobile phones has partnered with Smile Train, a worldwide organisation based in New York City with the mission of providing free corrective surgery for children with unrepaired cleft lips and palates in approximately 80 developing countries.
Over the past twelve years, Smile Train has provided over 750,000 free cleft surgeries, allowing each child to fully integrate into their community as well as receive comprehensive, rehabilitative care, including speech therapy.
The unique partnership between Vertu and Smile Train is driven by the belief that everyone should have the right to clear communication.
At the heart of the partnership is the creation of the handset Constellation Smile, a unique variant of Vertu's most recent smartphone offering, Constellation Touch which sees Vertu donating 200 euro from each Constellation Smile to the charity.
Vertu has committed at least one million euro to Smile Train through the sales of Constellation Smile, and for every Constellation Smile sold, an operation to transform a child's life will be funded by Vertu resulting in a life being changed for the better.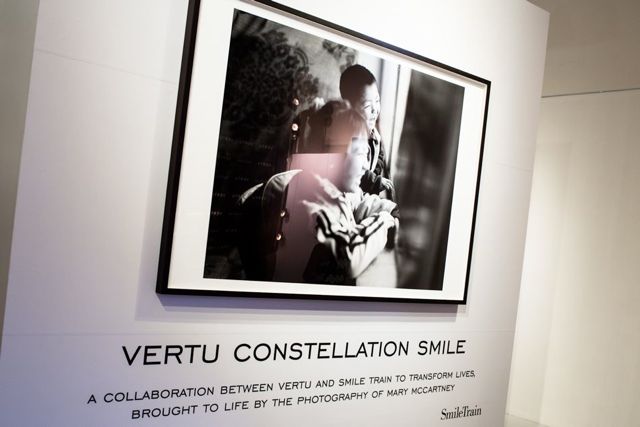 To further commemorate the positivity of the collaboration, Vertu has commissioned world renowned photographer Mary McCartney to curate a series of inspiring imagery documenting the life changing journey of the children whose lives have been changed for the better as a result of receiving surgery from Smile Train.
The imagery from the Mary McCartney and Vertu collaboration which were shot across multiple locations, in China and Russia was showcased in an exhibition at 28 Fevrier Gallery in Singapore.
In the creation of Constellation Smile, Vertu has retained its approach toward an authentic, tailored, luxury experience. The touch screen handset is as functional as it is beautiful and is available in a range of vibrant shades made of vulcanized rubber- coral blue, coral red, pebble grey and anemone purple.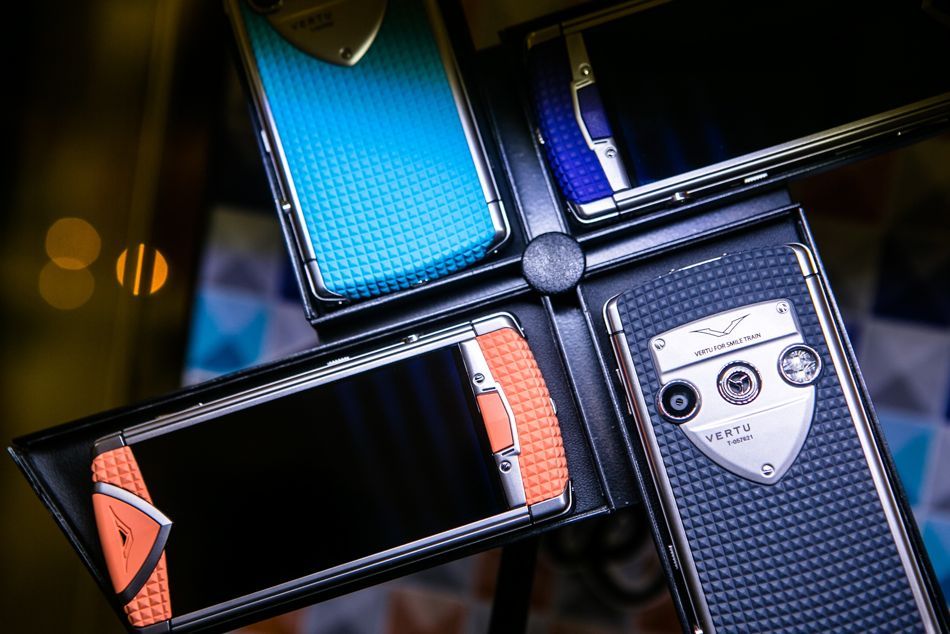 Constellation Smile performs on all levels, not only in terms of material performance and unparalleled customer services but also in terms of its technical specification. Constellation Smile is a truly global product with quad band GSM, penta band WCDMA, HSDPA coverage.
Combined with hi-speed WLAN, Constellation keeps the user connected wherever they are in the world.
The Constellation Smile handset features some bespoke elements unique to the Vertu/Smile Train collaboration such as Vertu for Smile Train Laser engraving and the Vertu for Smile Train wake up/shift-down graphics.
Elegant simplicity is at the core of its design ethos. Each Constellation Smile is hand made by a single craftsman using only the most state of the art technologies and manufacturing techniques, emphasising Vertu's continued commitment to quality assurance.
Find out more about the Vertu Constellation Smile at //www.vertu.com/smile