Start:
19 Sep 2014
End:
18 Jan 2015
Location:
Fashion and Textile Museum
Address:
83 Bermondsey St, London SE1 3XF, United Kingdom
From 19 September through 18 January next year, the Fashion and Textile Museum in London is showcasing inspirational vintage knitwear from the 20th century that have defined fashion styles and trends over the years.
The exhibition is set to chart the influence of art movements Pop, Punk and Deconstruction alongside new knitwear technologies and design innovation.
On show will be highlights from designs by Gabrielle 'Coco' Chanel and rare crocheted evening dresses from the 1930s to late 20th century innovations by Vivienne Westwood which will include 1920s Chanel jersey, vintage woollen swimwear, post-war Hollywood-style knits, 1950s cocktail sweaters, 1960s crochet, 1970s Bill Gibb, 1980s Vivienne Westwood and 1990s Julien MacDonald.
Head of the Fashion and Textile Museum, Celia Joicey said on the announcement of the exhibition, "decade by decade, this incredible collection charts over 100 years of knitwear history."
"It is the first exhibition of its kind to explore not only key designers but also technical innovations in hand, machine and industrial knitting."
Knitwear in fashion is often taken for granted, but this exhibition is an opportunity to celebrate knitwear centre stage and to inspire future design directions."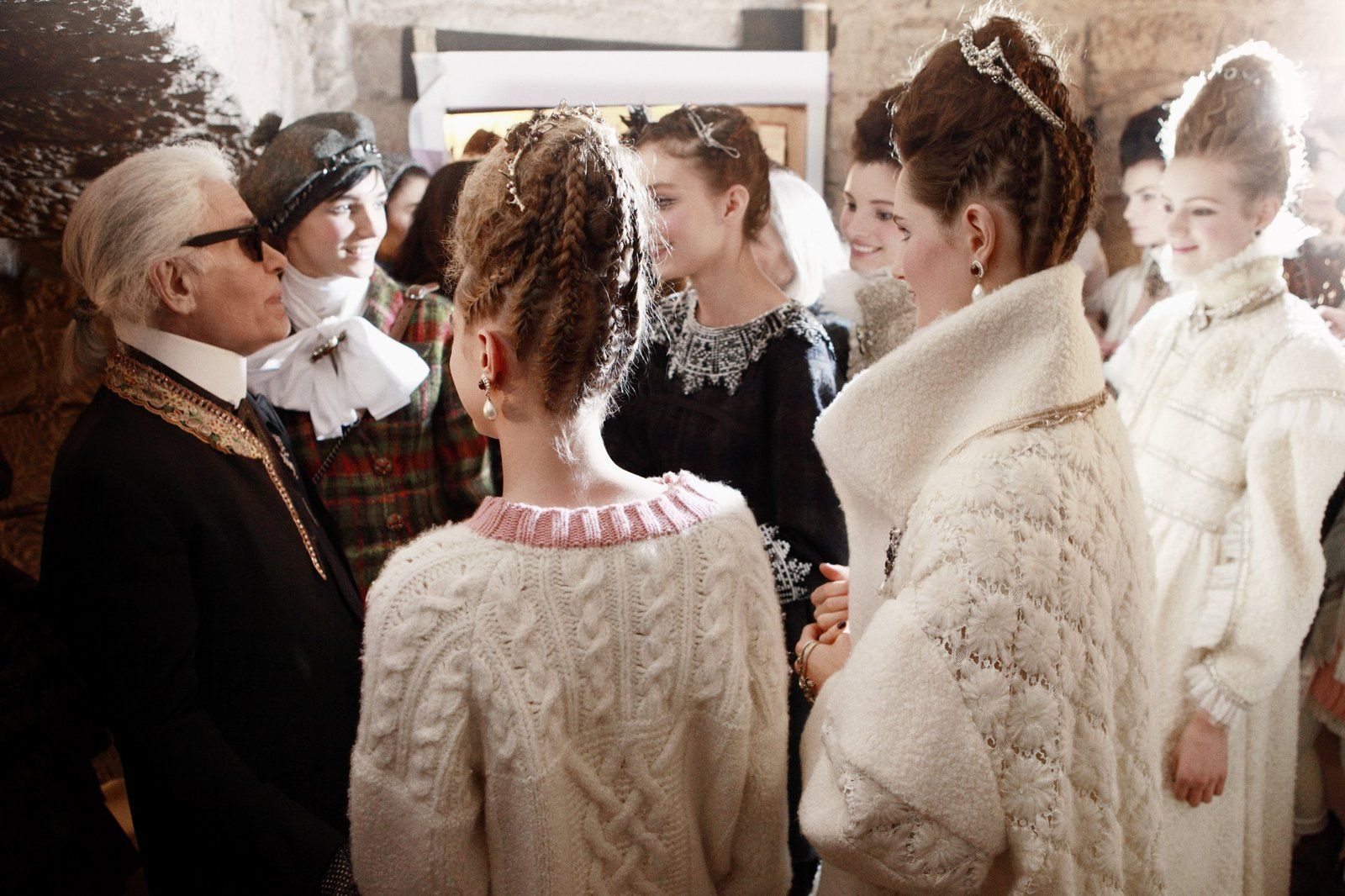 Karl Lagerfeld also paid tribute to knitwear in Chanel's pre-Fall 2013 Metiers d'Art showcase at the Linlithgow Palace in Edinburgh, Scotland
The exhibition has been made possible by collectors Mark and Cleo Butterfield who will be providing over 150 inspirational knitwear pieces from their collection, which will be open to the public for the first time.
It will also be supplemented with a selection of fashion photographs by Norman Parkinson from the Norman Parkinson Archive, charting the increasing prominence of knitwear in 20th century fashion with iconic images commissioned by magazines including Harper's Bazaar, Vogue and Queen as well as by knitwear companies.
For more information, go to //ftmlondon.org/ftm-exhibitions/knitwear-chanel-to-westwood/