Start:
12 May 2013
End:
28 Jul 2013
Location:
MoMA PS1
Address:
22-25 Jackson Ave Long Island City, NY 11101
rAndom International's immersive environment Rain Room (2012), a major component of the MoMA PS1 exhibition EXPO 1: New York, is presented in the lot directly adjacent to The Museum of Modern Art.
A field of falling water that pauses wherever a human body is detected, the 5,000 square-foot Rain Room offers visitors the experience of controlling the rain.
Known for their distinctive approach to contemporary digital practice, rAndom International's experimental projects come alive through audience interaction—and Rain Room is their largest and most ambitious to date.
The work invites visitors to explore the roles that science, technology, and human ingenuity can play in stabilizing our environment.
Using digital technology, Rain Room creates a carefully choreographed downpour releasing a 260-gallon per minute shower around visitors. simultaneously encouraging people to become performers on an unexpected stage and creating an intimate atmosphere of contemplation.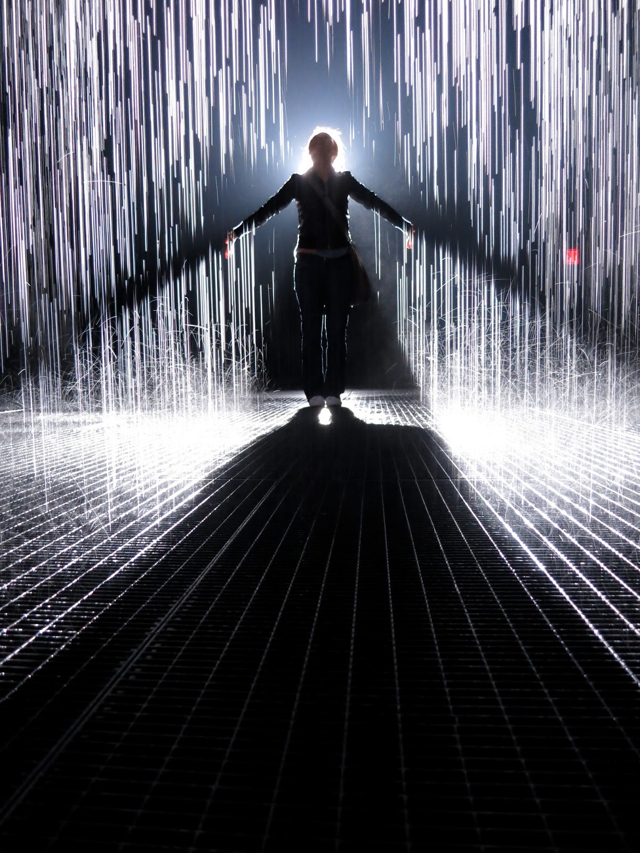 The special installation runs from 12 May to 28 July.
Do note that in order for visitors to enjoy the sensory experience of Rain Room, capacity is limited to 10 people at a time. Entry is on a first-come, first-served basis and wait times are expected to be significant. Entry is not guaranteed.
For more information, go to: //www.moma.org/visit/calendar/exhibitions/1380