Start:
25 Apr 2012
End:
29 Apr 2012
Location:
ONE°15 Marina Club
Address:
Sentosa Cove #01-01 (11 Cove Dr), Sentosa Island, Singapore 098497
Singapore Yacht Show is the luxury lifestyle event of high-end yachting.
The three day event (April 27 - 29) held at the beautiful ONE°15 Marina Club, showcases some of the finest superyachts in the world together with other luxurious vessels.
Some of the world's leading yachts are on display including Feadship, San Lorenzo, Westport, and J-Craft to name a few. Also participating are leading yacht brokers Burgess, Ocean Independence and Simpson Marine. 
In the dockside exhibition village there are other top yacht brands, like Palmer Johnson, Westport, Curvelle and Aycer Yachts, with brokers, charter companies and yacht service companies.
Also happening is a host of social engagements including the highlight event, the Singapore Yacht Show Gala Dinner.
The 2012 event welcomes first-time exhibitors and invites yacht professionals, yacht owners and those interested in yacht ownership and yacht charter to attend this significant yachting event.

Asia Pacific Superyacht Conference
Staged just before the Singapore Yacht Show, The 4th Asia Pacific Superyacht Conference (April 25 - 26) builds upon the unique success of the last 3 events to bring together a real "East meets West"collaboration and business development experience. Run in association with the Superyacht Singapore Association, the conference will once again offer your organisation the opportunity to be part of the world's most exciting and emerging superyacht cruising and building destination.
With its strong emphasis on networking and business development, The 4th Asia Superyacht Conference will focus on the following topics:
Superyacht construction and design in the Asia-Pacific region
Marina design and management in Asia
The needs of the Asian superyacht buyer/owner
Superyacht opportunities in China
Transforming the Asia-Pacific region into the world's leading superyacht cruising destination
Country by country focus for charter brokers and yacht captains
Update on regulation and permits in key countries including China and Indonesia
Yacht service and support in Asia
Refit and overhaul
Finance, risk management and insurance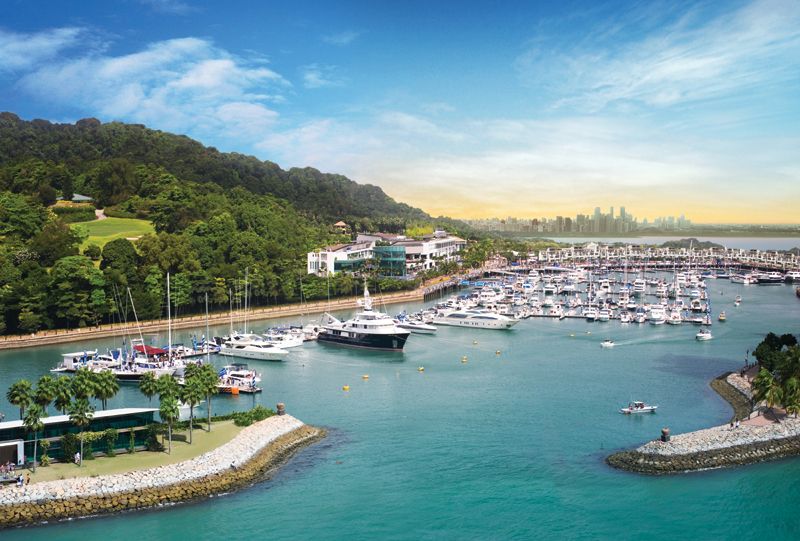 About ONE°15 Marina Club
ONE°15 Marina Club is named after its strategic location one degree, 15 minutes north of the Equator in nautical terms. Offering the best of world-class marina facilities and breathtaking sea views, ONE°15 is nestled within the exclusive Sentosa Cove enclave and is a part of the emerging hip, luxury waterfront lifestyle communities.
With its unique charm, beautiful waterfront setting and convenient proximity to the city, ONE°15 provides comprehensive marina facilities including 24-hour security, WIFI Internet broadband access and waste pump-out system.
For more information, go to: //singaporeyachtshow.com/