By Stanley Lui
In its 175th year of establishment, luxury fashion house Hermès celebrates its long standing history and affair with leather through the opening of a bag exhibition held in London.
Entitled "Leather Forever", it takes visitors through 12 different rooms highlighting the brand's illustrious past dating back to its founding year in 1837 as a leather maker for all things equestrian to becoming one of the world's most famous luxury brand. 
On display would be some of the brand's most iconic bags like from the ones commissioned by the Duke of Windsor for his Duchess, the famed Kelly and Birkin bags as well as the newer designs from the autumn winter 2012-2013 collection.
The exhibition would also play host to some of Hermès' most experienced artisans from Paris, who would be there to showcase their leather craftsmanship and bag making skills.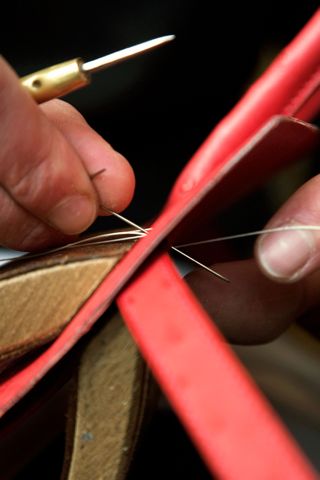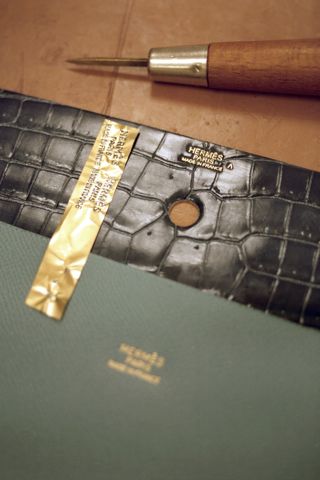 In addition, there is a Christie's auction of 4 one-of-a-kind versions of the 'Passe-Guide' handbags which are specially created by a single craftsman for the exhibition in a tribute to England, Ireland, Scotland and Wales.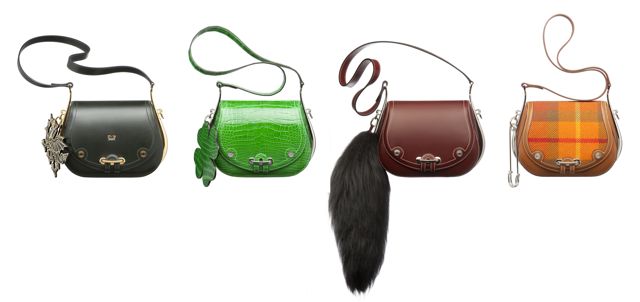 Photo credit: Vicente Sahuc
The auction lasts till the 31st of May 2012 and bidding can be done online at the Christie's Website. All proceeds from the sale goes to the Royal Academy of Arts. 
Held at at The Royal Academy of Art at 6 Burlington Gardens, London W1, the exhibition ends on 27th May 2012. Admission to the exhibition is free for the public and is open from 10am until 6pm on Monday to Sunday and until 10pm on Fridays.
For more information do check out Hermes Leather Forever Exhibition Website.