Menswear designer John Varvatos shares the personal notebook he has kept over the years, and some of the greatest rock & roll photographs of all time, in John Varvatos: Rock in Fashion published by Harper Design.
Written by John Varvatos with Holly George-Warren, the book explores how evolving styles in rock have impacted fashion and pop culture over the past five decades, while revealing how rock & roll style and photography have deeply influenced Varvatos' own fashion design sensibility.
The richly illustrated, 272-page, oversize hardcover, which retails for US$60, is available in John Varvatos boutiques as well as bookstores such as Barnes & Noble, and through online venues at JohnVarvatos.com and Amazon.com.
"I wouldn't be where I am today if not for the music I discovered growing up in Detroit in the late 1960s and 1970s," says Varvatos.
"There are traces of it in the way I dress and the look of my menswear collections over the past dozen years.  Overall, this book is a collection of visuals that have been meaningful to me and have made a lasting impression on my work."
The book offers a personally curated collection of more than 250 images, many of the most provocative shots by top rock photographers from the 1960s to today.  It also includes many never-before-seen images of Jimi Hendrix, Led Zeppelin, The Rolling Stones, Green Day, Jack White and Kings of Leon, among others, from such legendary photographers as Elliott Landy, Bob Gruen, Lynn Goldsmith, Gered Mankowitz, Janette Beckman, Robert Knight, Raeanne Rubenstein, Ken Regan, Neal Preston, Timothy White, Baron Wolman and Robert Matheu.
The cover features Syd Barrett from Pink Floyd, photographed by Mick Rock in 1969.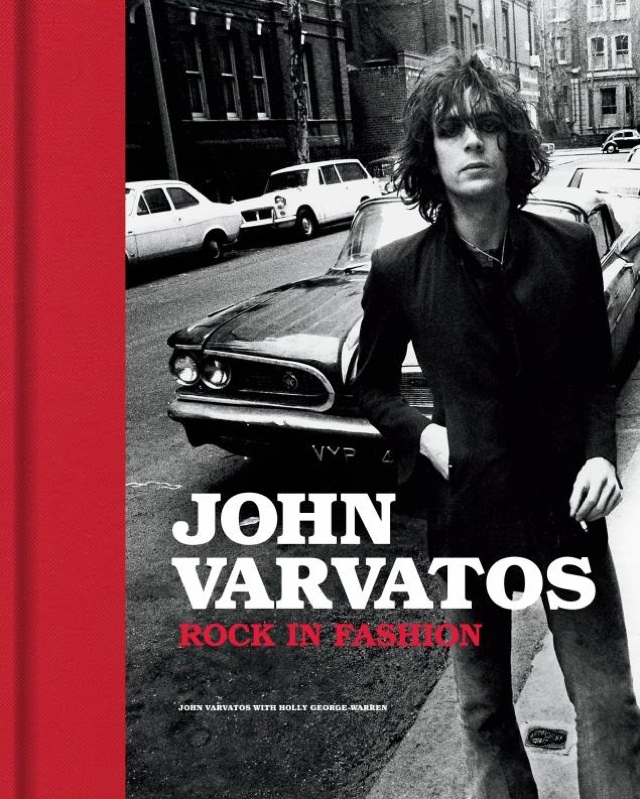 Intermingled are images by Danny Clinch for the John Varvatos seasonal brand campaigns, which over the years have featured such musical artists as Jimmy Page, Velvet Revolver, Alice Cooper, Joe Perry, ZZ Top, Cheap Trick, Perry Farrell, Dave Matthews and Chris Cornell.
For each photo Varvatos provides history and commentary on the subject, as well as insight on each artist's fashion style.  There are also quotes from musicians themselves, including those from David Bowie, Robert Plant, Iggy Pop, Keith Richards, Slash, Steven Tyler and Patti Smith.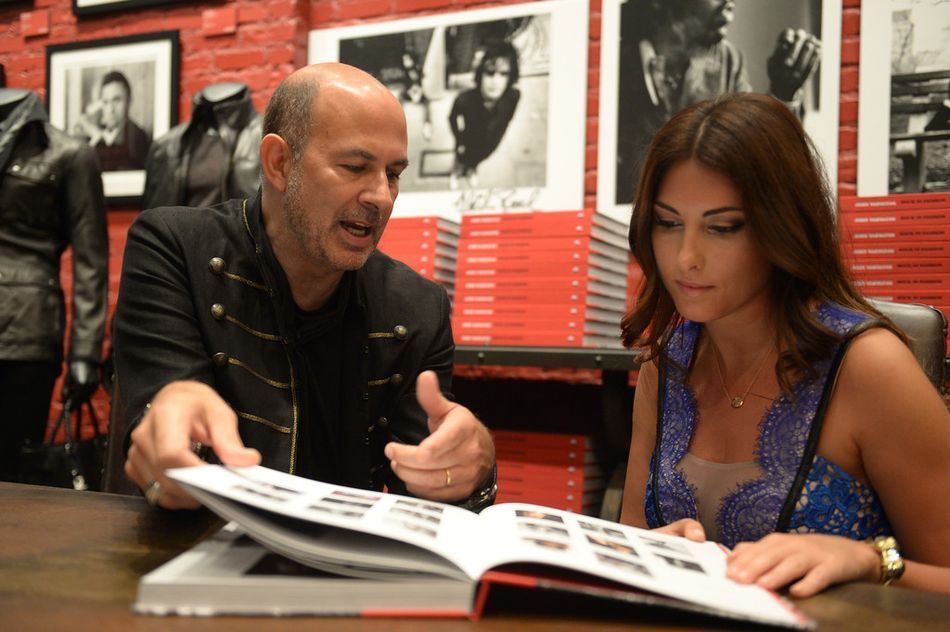 To launch and celebrate the book, Varvatos is hosting regional events in major U.S. cities including New York, Los Angeles, Miami, San Francisco and Chicago throughout October and November. (See pictures)