Start:
28 Sep 2013
End:
26 Jan 2014
Location:
Musée d'Art moderne de la Ville de Paris
Address:
11 Avenue du Président Wilson 75116 Paris, France
Following a renovation of its galleries, the Palais Galleria is honouring designer Azzedine Alaia with its opening exhibition, showcased in the Matisse Room at the Musée d'Art moderne de la Ville de Paris from 28 September 2013 to 26 January 2014.
The exhibition is the first ever retrospective of the Tunisian designer in Paris, who will feature a selection of seventy iconic pieces retracing a unique creative career.
Alaïa's formative years were intimately linked to the clients who fell under the spell of his made-to-measure garments, among them such legendary figures as Louise de Vilmorin, Arletty and Greta Garbo.
Encouraged by his friend Thierry Mugler, he presented his first signature collection in 1979, already adopting an approach to leather that rendered it more fragile and more sensual.
His draping of bodies with jersey and stretch fabrics is an allusion to his sculpture studies at art school in Tunis, with the designer adding:
When I'm working on a garment, it has to flow over the body, in profile and in back view.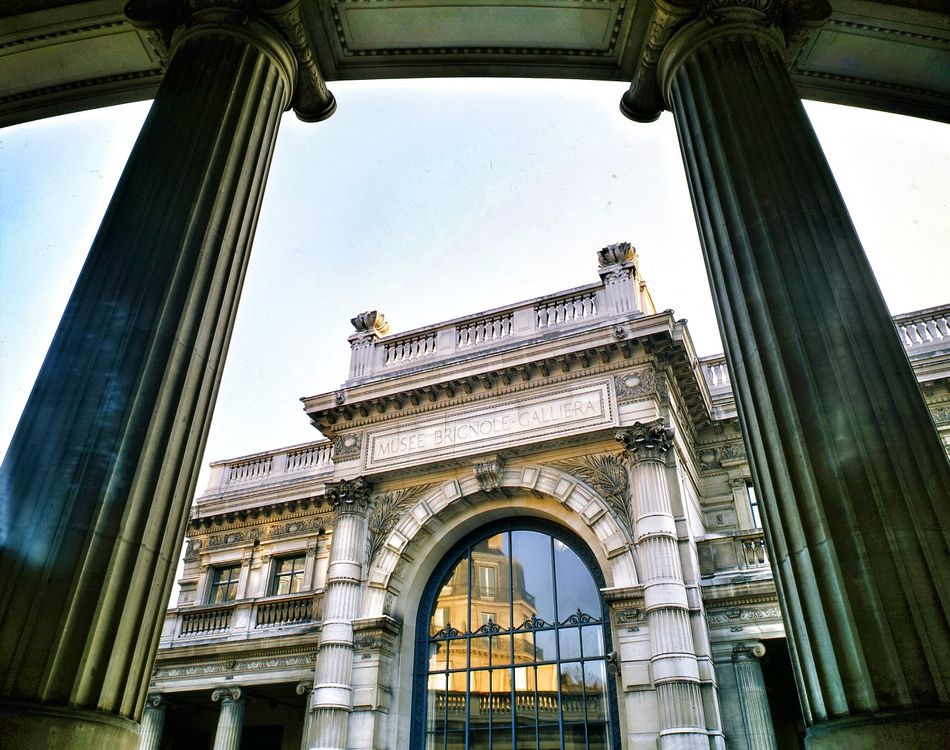 Consisting of one-off evening dresses and dresses designed for iconic models who include Naomi Campbell, Stephanie Seymour, Linda Spierings, Linda Evangelista, Veronica Webb and Yasmin Le Bon, these rare items will be presented in the midst of the permanent collections in one of the museum's most iconic rooms: the Salle Henri Matisse.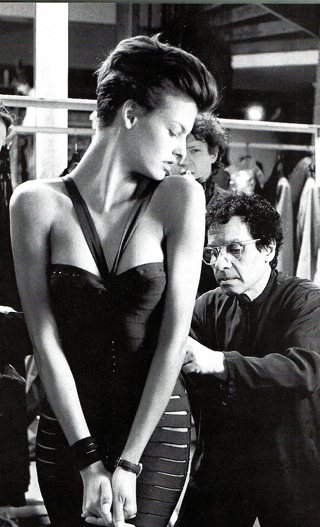 Alaïa's dresses are positioned alongside the Matisse's compositions (La Danse ou Lutte des Nymphes, 1931 and La Danse inachevée, 1931-1933) and Daniel Buren's Murs de peintures, 1995.
The juxtaposition of these artistic creations highlights their shared aesthetic affinities.
In many ways Alaïa's approach to form, volume and material resembles the work of a painter or sculptor, his constant adjustments and experiments reflecting a tireless creative spirit, blurring the boundaries between fashion and art.
"Long Dress" of woven raffia, silver thread and bead embroidery of Spring Summer 1997 collections by Azzedine Alaia
---
In creating a dialogue between high art and the applied arts of fashion by Alaïa, the exhibit pays tribute to the pioneering vision of avant-garde designers and other creators operating outside traditional artistic fields.
Alaïa's influence on today's fashion is fundamental.
An indefatigable worker and a sublime shaper of his own persona, he continues to go his own way, preferring 'garments that last' to those that vanish with the season.
An insatiable lover of the opposite sex, he likes to say,
I make clothes, women make fashion.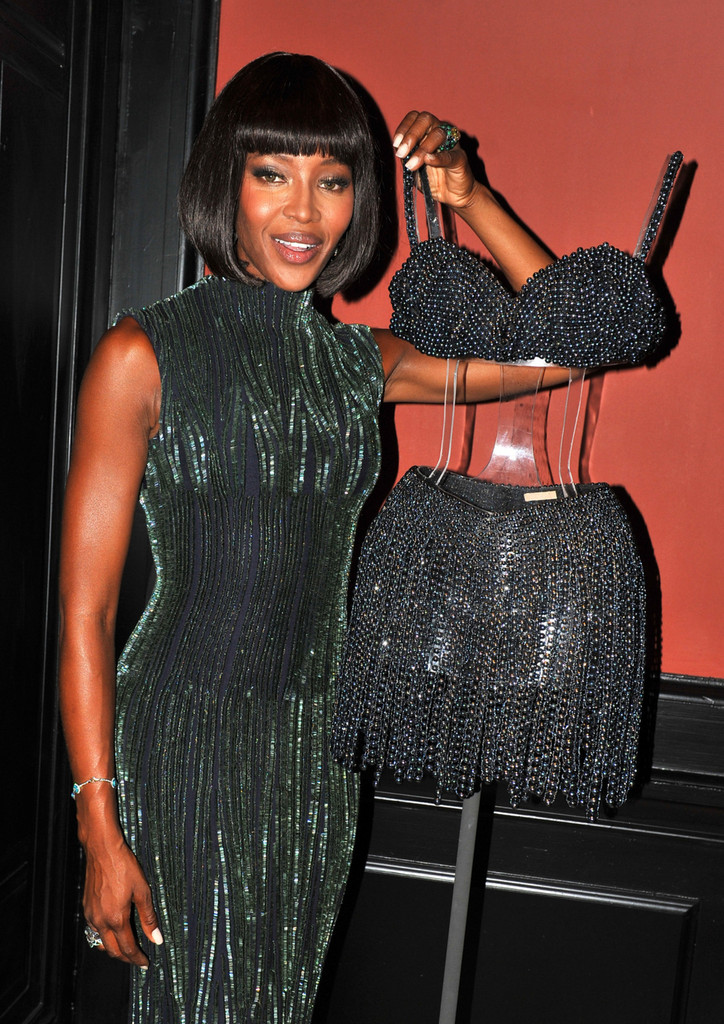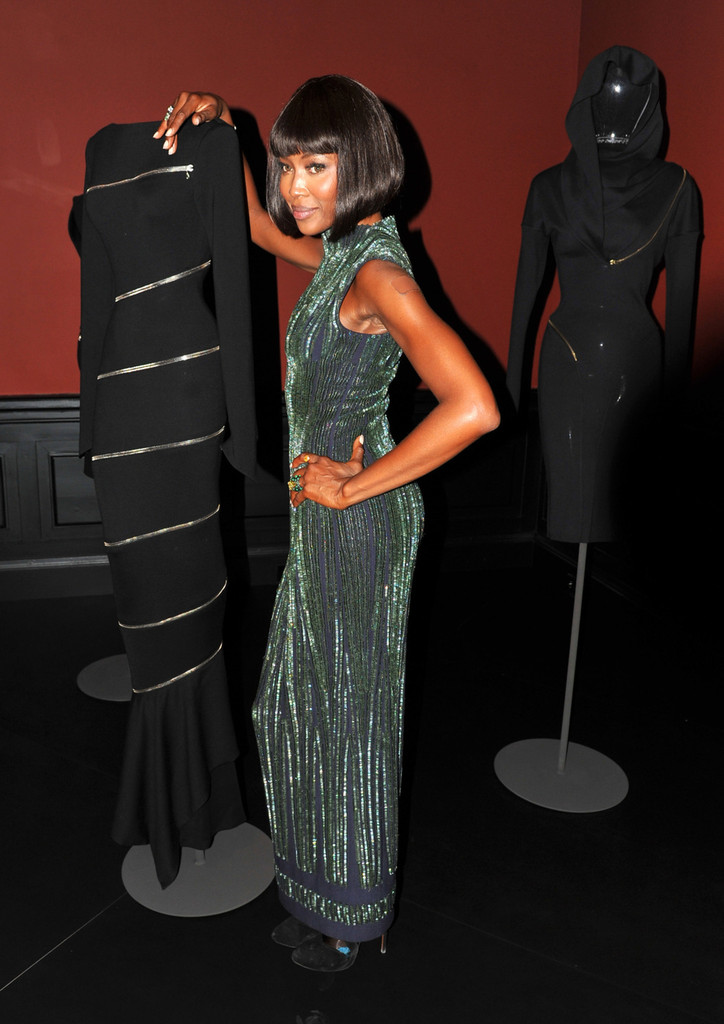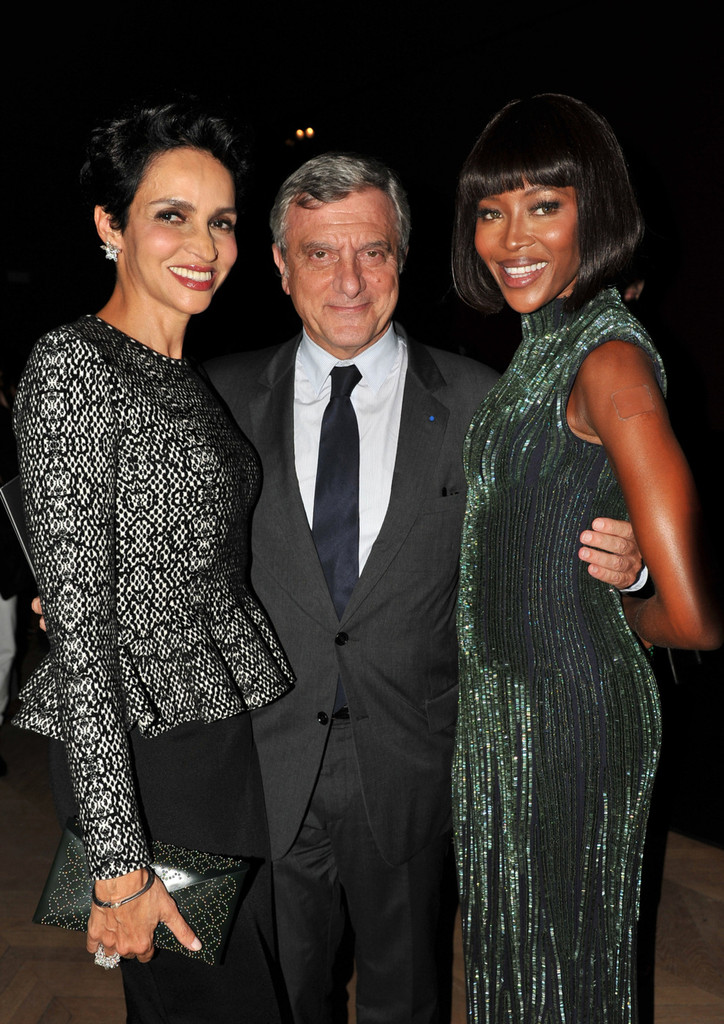 Farida Khelfa, Sidney Toledano and Naomi Campbell arrive for the 'Azzedine Alaia Fashion Show' at the Musée d'Art moderne de la Ville de Paris during Paris Fashion Week on 26 September.
---