The Louvre in Paris has topped the list of the most visited art museums of 2012, according to the Art Newspaper's annual survey, which estimated 9.7 million people visiting the French museum in the past year. The numbers for the Louvre were an impressive 1 million more than 2011.
Second on the list of most visited venues was New York's Metropolitan Museum of Art with three London museums taking the third, fourth and fifth spots boosted by the tourist traffic from the summer Olympics held in the British capital.
Visitor numbers at the Louvre, which has topped the annual list of most popular venues since it began in 2007, were boosted by the museum's new wing of Islamic Art which opened on 22 September 2012, with 3,000 sq.m of new exhibition space, nestled between the restored facades of the Cour Visconti.
Led by Rudy Ricciotti and Mario Bellini, the Islamic Art project had been billed as the museum's greatest architectural work since the Grand Louvre with I.M. Pei plunged pyramids into its central courtyard in 1988.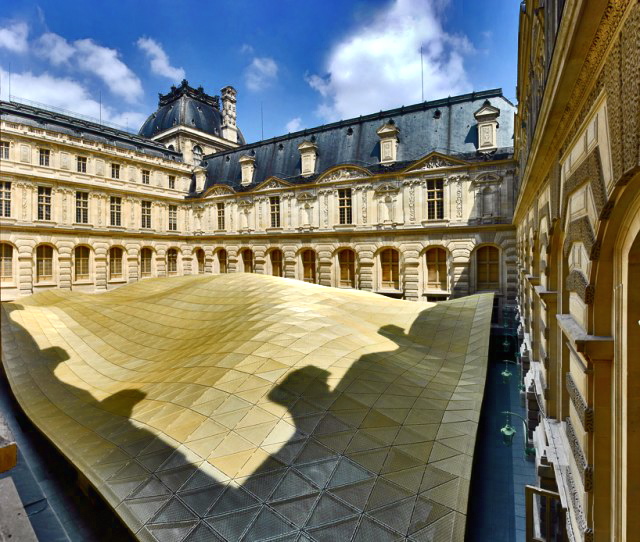 The layout and innovative use of space is impressive, with the exhibition display beneath an undulating horizontal screen that spreads across an internal courtyard without touching the surrounding landmarked facades.
Ricciotti and Bellini had devised a free-form lattice composed of 8,000 steel tubes and glass covered by a gilded metal veil as a canopy to cover a below-grade exhibition space, where glass vitrines display objects inside the vast open-plan gallery.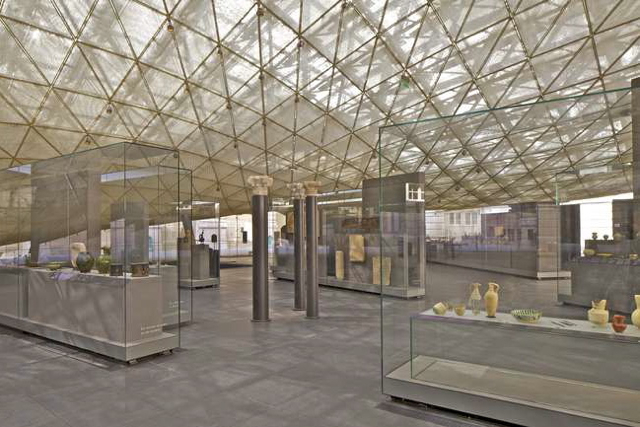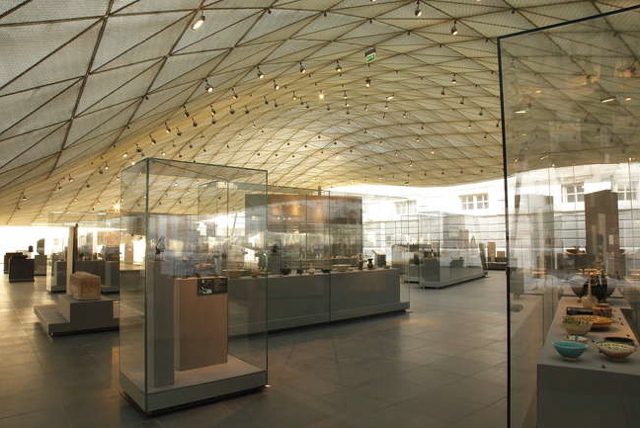 A large staircase then leads into a second subterranean exhibition space, created from excavating 40 feet into the ground without affecting the palace's existing foundations.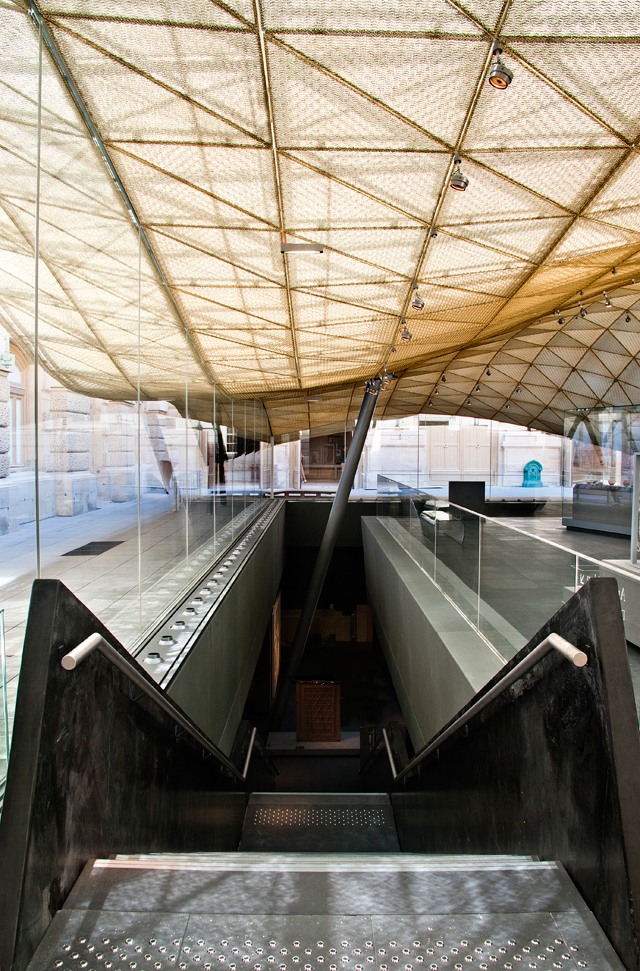 "In the end, it was mainly about putting the Islamic arts on a pedestal and creating a natural dialogue between the new department and the older building," says Ricciotti.
We wanted to multiply the possibilities for interaction between the existing facades and the modern floating structure to force a respectful cohabitation.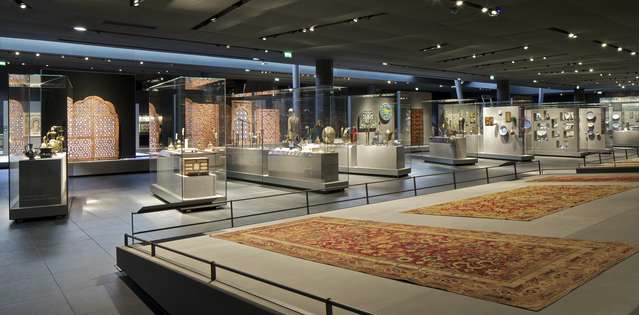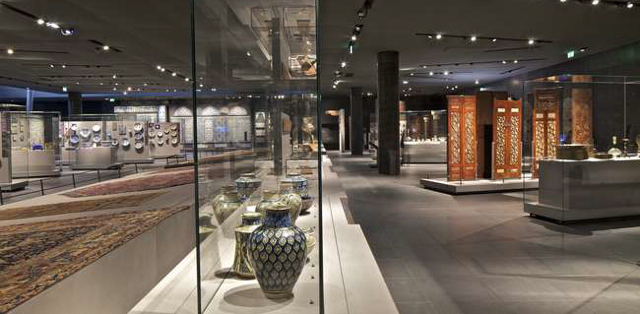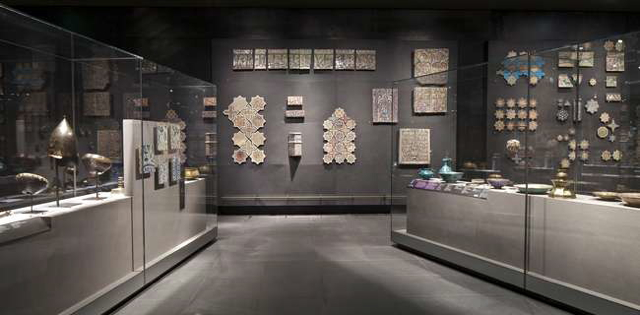 Boasting 14,000 objects and admirably complemented by 3,500 works from the Musée des Arts Décoratifs — many of which are being exhibited for the first time — the department's collection showcases the wealth and breadth of artistic creation from Islamic lands.
For more information, go to //www.louvre.fr/en/departments/islamic-art