Start:
29 Mar 2013 - 11:00 AM
End:
05 Apr 2013 - 08:00 PM
Location:
47 Tessensohn Road
Address:
Singapore 217663
ABSOLUT ELYX will be celebrating and honoring the art of traditional craftsmanship in Singapore with a new campaign titled "The Craft Of Perfection" that will be unveiled on 29 March 2013 and will have Bex Almqvist, brand ambassador for ABSOLUT ELYX, in Singapore especially for the occasion.
It is the Swedish vodka-maker's philosophy that it is not merely the age‐old tools and quality materials that make the difference but the heritage and skills passed down through the generations, the human touch and their unwavering dedication to their craft for perfection that define the spirit of pure craftsmanship.
The campaign thus aims to celebrate craftsmanship, recognizing and paying tribute to a group of handpicked artisans in Singapore to showcase their craft and heritage in various disciplines. Through the exhibition, visitors will be able to see how these craftsmen learnt and honed their craft over the decades.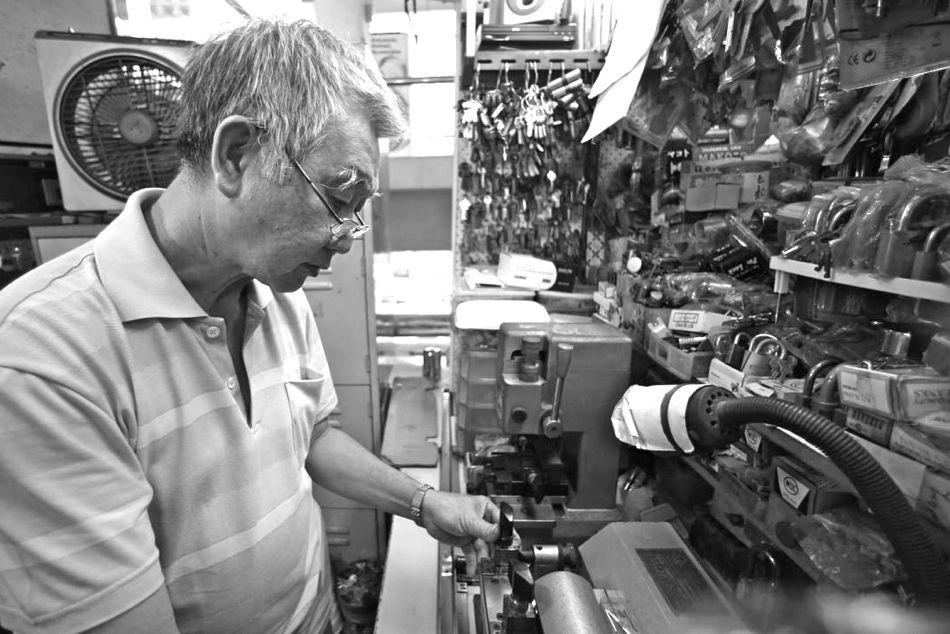 The debut features traditional keysmith, a certified Master Locksmith, Mr Chow Ho Weng, who runs a little key‐making store called Handy Service in the heart of Chinatown. Mr. Chow, aged 66, has been working with locks and keys for almost 50 years. Having learnt the craft from his father in the early 1960s, Mr. Chow was once the keysmith of choice for Chubb Vault Systems in Singapore and Malaysia, and for Kumahira Vaults in Japan.
I have been learning this skill from a young age from my father, and I have never stopped being fascinated with locks and keys since, even now in my sixties.
"It's my interest and I enjoy my work and serving my regulars who keep coming back to me. I am curious by nature and I like studying and examining new types of locks and keys", says the humble and affable Mr Chow in Cantonese.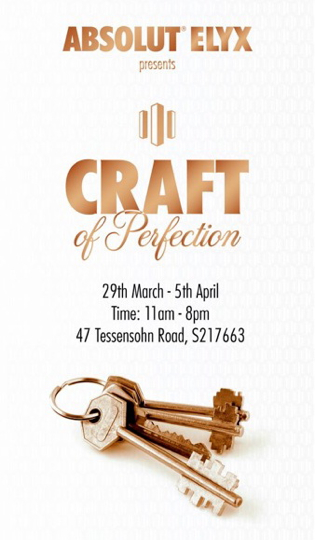 ABSOLUT ELYX "Craft of Perfection" exhibition will be held at 47 Tessensohn Road, a conservation shophouse and will open to the public from 29 March through 5 April 2013.
In addition, all visitors* to the exhibition will be able to enjoy a complimentary ABSOLUT ELYX cocktail that has been specially created for the event, available exclusively at the pop up bar within the premises. Admission is free.
*For visitors 18 years and above only, limited to one cocktail per person per day, for the first 150 visitors daily.