Start:
16 Nov 2012
End:
01 Feb 2013
Location:
Louis Vuitton Island Maison
Address:
10 Bayfront Avenue, Singapore 018956
In conjunction with its first anniversary, Espace Louis Vuitton Singapore presents A Dedication to the Sea – a solo exhibition by Taiwanese artist Charwei Tsai which explores the complex relationship between the sea and our contemporary society.
Set against the backdrop of the nautical-inspired Island Maison on the Marina Bay waterfront, the new exhibition highlights the sea's mystical and compelling beauty. With engaging video works and a series of large scale photographs installed throughout the gallery space, the exhibition promises visitors an immersive experience.
Tsai's recurring use of the seminal Buddhist text The Heart Sutra, through which she has explored the notion of transience and impermanence, is also evident in various objects used in the exhibition.
These include objects from the sea such as shells and driftwood, inscribed with the artist's handwritten calligraphic texts. In other works in the show, Tsai draws attention to the intimate relationship between coastal communities and the sea, contrasting this with the detachment of contemporary urban society towards it.
For the exhibition, Espace Louis Vuitton Singapore also worked with critic and curator Eugene Tan, the first time a Singapore-based curator has been chosen for the programme.
Mr. Jean-Christophe Tevenin, General Manager of Louis Vuitton Southeast Asia said at the opening of the exhibition: "Since its inauguration last year, the Espace Louis Vuitton Singapore has inspired collaborations in contemporary art that challenge and celebrate the Art of Travel, underlining our commitment and relationship with the arts."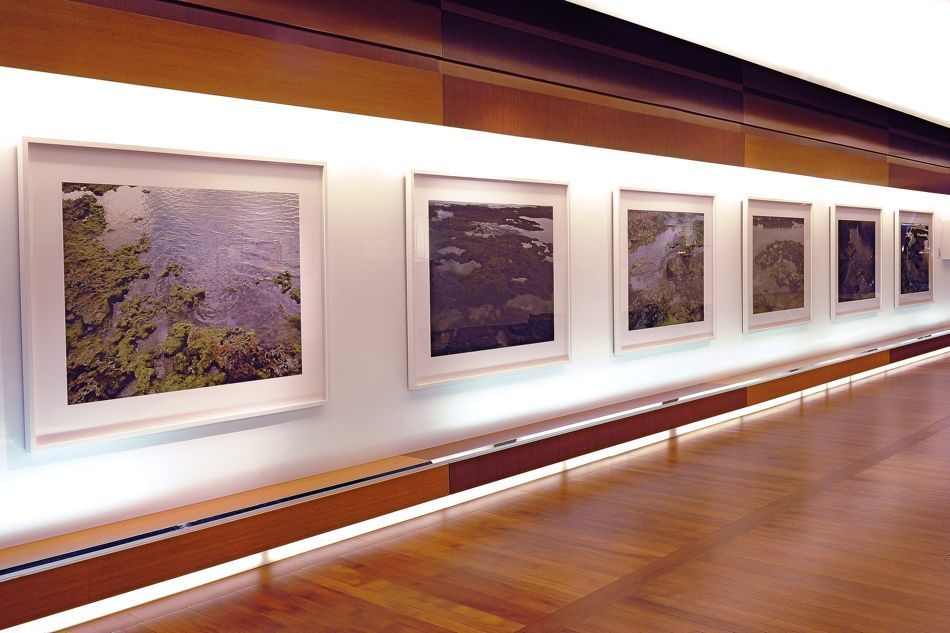 "The themes of A Dedication to the Sea ties in beautifully with the Maison's distinctive location on the bay and the first anniversary of the very first Island Maison to be launched in South-East Asia," he said.
A Dedication to the Sea opens on November 16, 2012 and continues through till February 2013.
It is the fourth exhibition to open at the unique space for artistic and cultural expression.