Start:
11 Jan 2014
End:
01 Apr 2014
Location:
Wilshire May Company Building
Address:
6767 Wilshire, Los Angeles
It's 40 years since Diane Von Furstenberg created the iconic wrap dress, and on this occasion, the designer has put together an exhibition, titled "Journey of a Dress" to honour the timeless style she introduced in the early 1970s.
A flattering, easy-to-wear dress that fastens with a simple tie at the waist, the wrap dress is celebrated at the Wilshire May Company Building, in a showcase until 1 April.
The exhibit features the designer's favorite dresses from throughout the decades. Scores of mannequins stand in neat rows, their narrow waists all belted, each in different versions of the wrap dress, in patterns and color palettes, which splash across the exhibit space and serve as themes for the collections.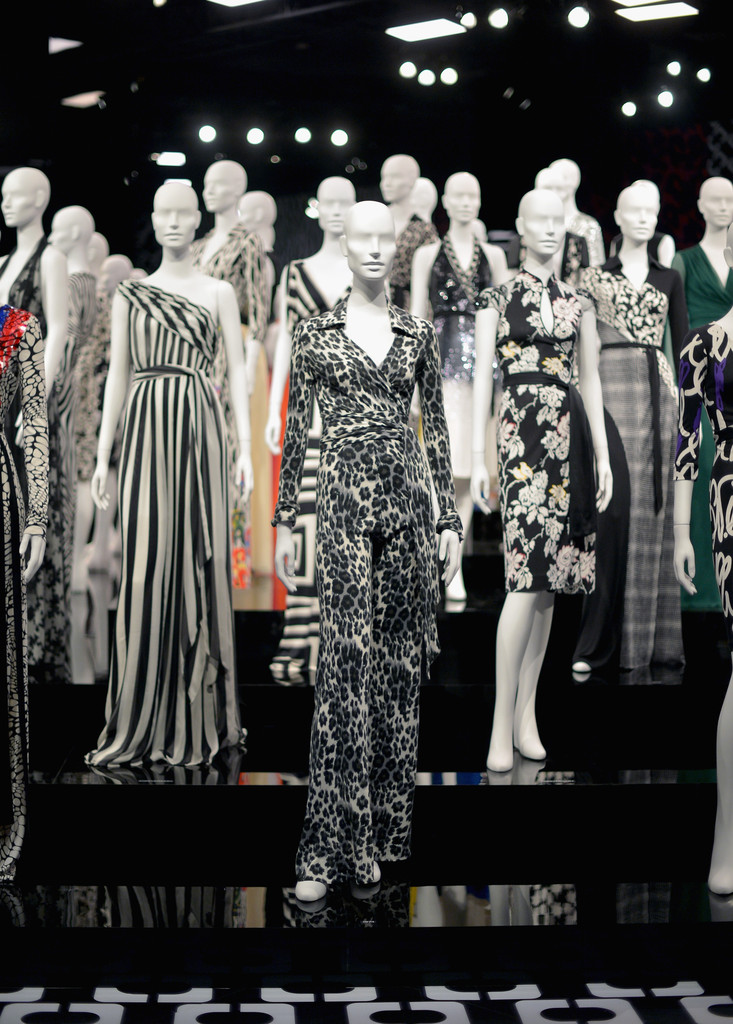 "This is the first time that I ever honored the wrap dress, and she did so much for me," said Von Furstenberg.
She made me famous. She paid for all my bills. And tonight we celebrate the wrap dress."
Part of "Journey of a Dress" is dedicated to the designer herself: Paintings and portraits of Von Furstenberg by artists including Andy Warhol and Annie Leibovitz fill one room of the exhibit.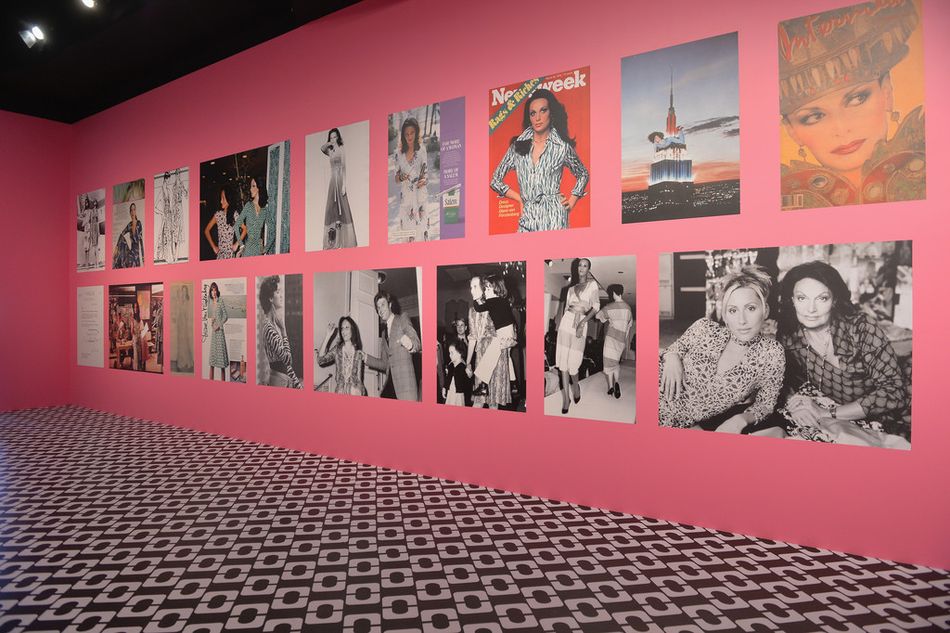 The hallway is lined with oversized reproductions of the DVF wrap dress in the pages of 1970s Vogue magazine and on models and movie stars then and now. Rene Russo, Jerry Hall and Iman wore them in the '70s, as did Cybill Shepherd in "Taxi Driver" in 1976. Michelle Obama and Madonna wore them recently. So did Amy Adams in "American Hustle.
For more information, go to //www.dvf.com/wrap40