Start:
01 Mar 2014
End:
31 Aug 2014
Location:
Musées des Arts Décoratifs
Address:
107, rue de Rivoli – 75001 Paris
From 1 March to 31 August, Les Arts Décoratifs is showcasing the works of the Dries Van Noten, staging the very first exhibition of his creations in Paris and taking visitors on an intimate journey into the Belgian designer's creative universe.
Dries Van Noten has decided to reveal his highly personal creative process by showing his many and varied sources of inspiration.
The result is a totally novel experience, an amalgam of accumulations and superimpositions confronting Dries Van Noten's men's and women's collections with the Arts Décoratifs fashion and textiles collections, photos, videos, film clips, musical references and international artworks from public and private collections that have nurtured his creativity.
Dries Van Noten has forged his instantly recognisable aesthetic vocabulary from a mosaic of images from the past and present, echoes of distant cultures and the memories or traces of intimate, inner journeys he incorporates into his collections. Dries Van Noten's collections are the product of the imaginary journeys and exotic settings he conjures from his imagination and yet draw on the ethnic and folk traditions of India, China, Africa and Mexico.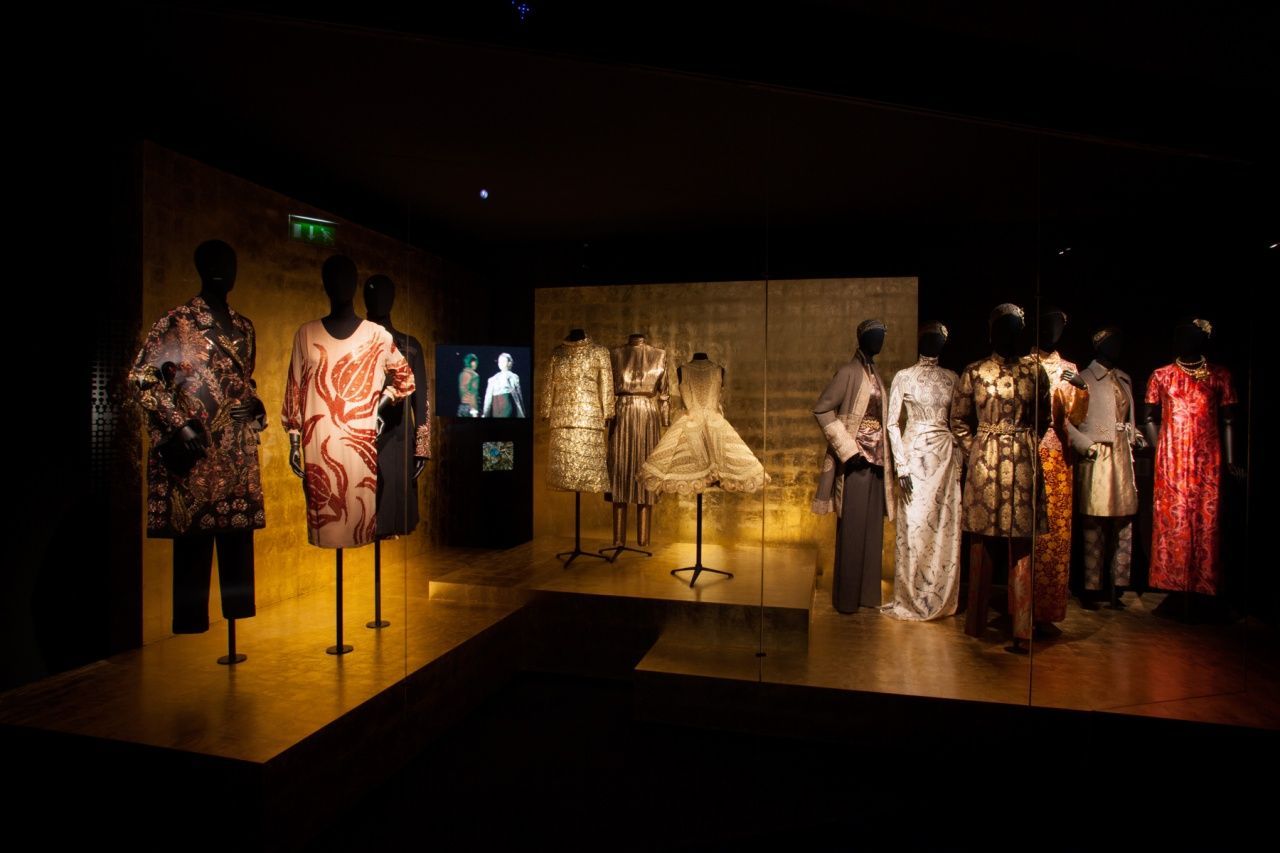 Duality is another constant hallmark of his stylistic vocabulary. He often uses male-female contrasts to push back the limits of the wardrobe: he dresses men in fabrics regarded as feminine such a lace, while masculine cuts are used in the women's collections.
The refinement that the designer brings to each of his collections culminates in the staging of his shows, several of which have been amongst the most memorable in recent decades.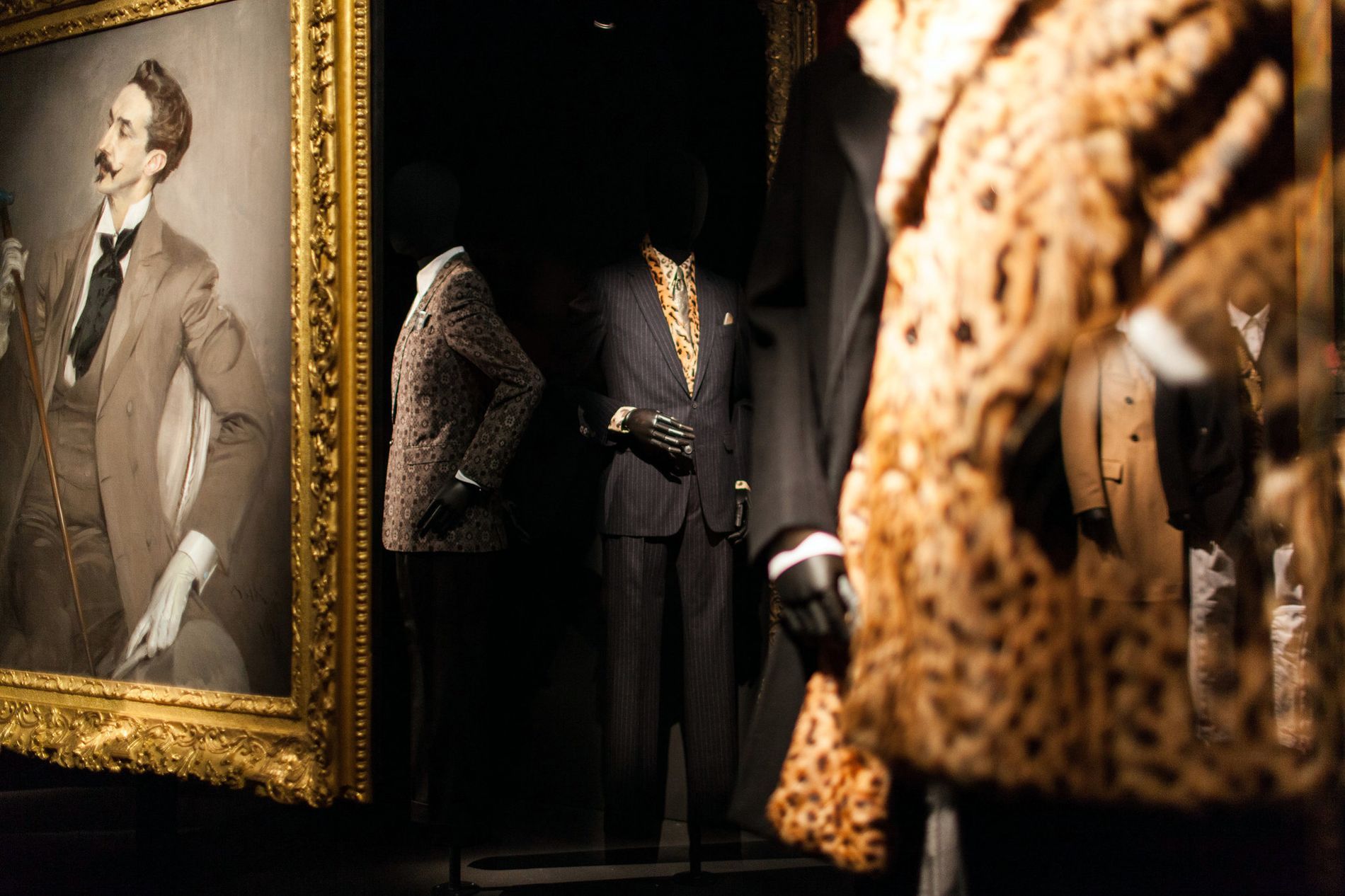 For this exhibition, Dries Van Noten has brought together elements reflecting his sources of inspiration, such as the Renaissance 'chambers of wonder' or 'curiosity cabinets' in which collectors amassed 'memorable' objects and souvenirs. Each piece is part of an extraordinary juxtaposition that seems unpredictable at first sight but which faithfully reflects his creative process. His choices are in fact the fruit of a skilful montage of idea associations playing on affinities between pieces and illustrating a whole series of themes characteristic of his production from the early 1980s.
The exhibition is an initiatic assemblage of historical, artistic, ethnic, cinematic, musical and geographic references, bringing together creation in all artistic fields.
In an interplay of influences, analogies and contradictions, fashion and the decorative and fine arts have been brought together to evoke the Belgian creator's distinctive stylistic vocabulary and creative process.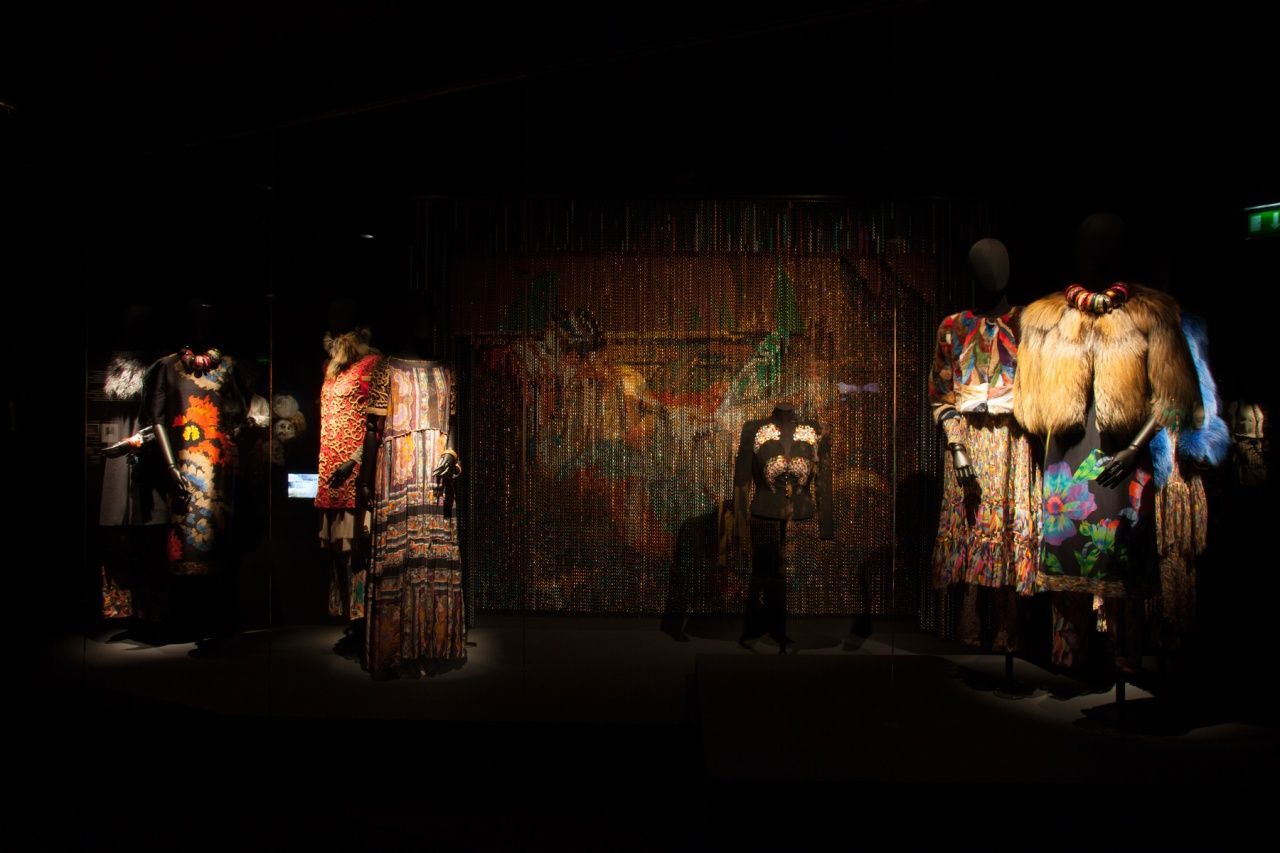 To evoke intimate themes such as youth, the archetype, ambiguity and passion, or to take us on a journey through his 'signature' themes, he has selected anonymous 19th-century pieces and creations by emblematic couturiers such as Elsa Schiaparelli and Christian Dior and 1980s designers.
Thanks to exceptional loans, works by major artists such as Bronzino, Kees Van Dongen, Yves Klein, Victor Vasarely, Francis Bacon, Elizabeth Peyton and Damien Hirst are on display in each section of the exhibition.
Films such as Stanley Kubrick's Clockwork Orange and Jane Campion's The Piano are also evoked.
This exhibition is the result of Dries Van Noten's close collaboration with the museum, which has prompted him to use several 19th-century textile patterns in his 2014 men's and women's Spring/Summer ready-to-wear collections, which he unveiled in Paris in June and September 2013.
For more information, go to //www.lesartsdecoratifs.fr/english-439/