Start:
04 Jul 2013
End:
14 Jul 2013
Location:
River Seine
Address:
Paris
Legend says that if visitors to the Fontana di Trevi in Rome threw a coin over a shoulder into the fountain, then they are ensured a return to Eternal City. It looks like Fendi has done that, and more.
The Italian luxury label, with Karl Lagerfeld as creative director, announced earlier this year that it would be funding a €2.18m restoration of the nearly 300-year-old crumbling baroque masterpiece, which had parts of its elaborate cornice falling off last year following a particularly harsh winter.
Commissioned by Pope Clement XII in 1730, the Trevi Fountain is the end point of one of the ancient aqueducts that supplied Rome with water.
Pietro Beccari, Fendi's chairman and CEO, said the deal was about reinforcing the brand's historic links with Rome, where it started as a modest handbag and fur shop in the years between the world wars, said:
There is an element of giving back to the city that has hosted us since 1925.
Beneath the emblematic Equestrian Statue of Marcus Aurelius, speaking at the press conference unveiling "Fendi for Fountains" project, Lagerfeld said the city's fountains including Fontana di Trevi and Le Quattro Fontane were, as he put it,
... there to glorify water, which is the most important thing in life.
He also announced that a series of photographs of famous Roman monuments will be accompanying this restoration and renovation, which is expected to take 20 months to complete.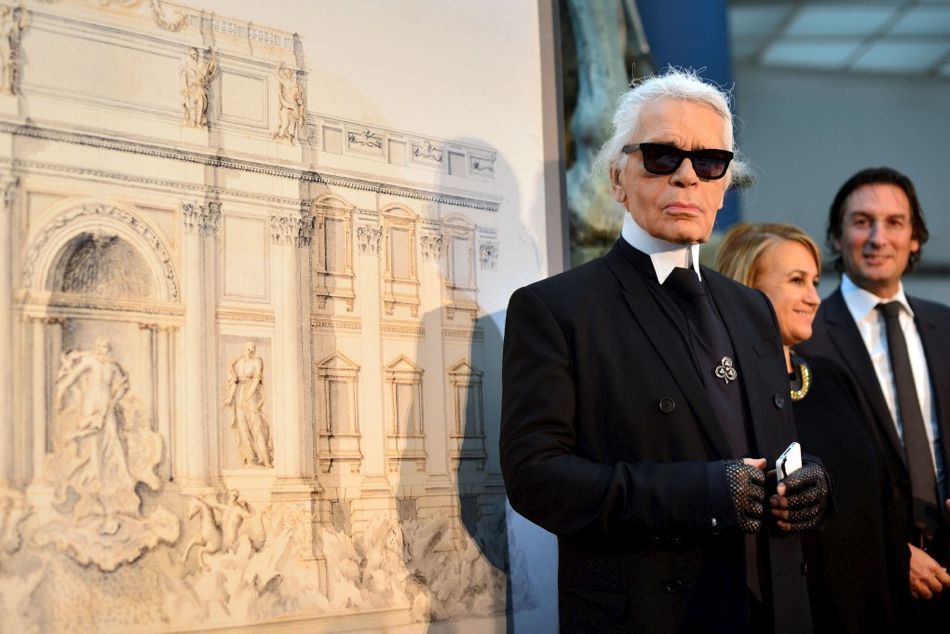 Fendi will stage an elaborate and free public exhibition of Lagerfeld's photos in Paris during Haute Couture Week this summer.
Titled "The Glory of Water", the photos will be housed in a series of dark domes erected on the banks of the Seine open from July 4 to 14, which will also coincide with the opening of Fendi's new Avenue Montaigne flagship store.
Fine art and photography publisher Steidl will also produce a cloth-bound 120-page volume collecting together the photos.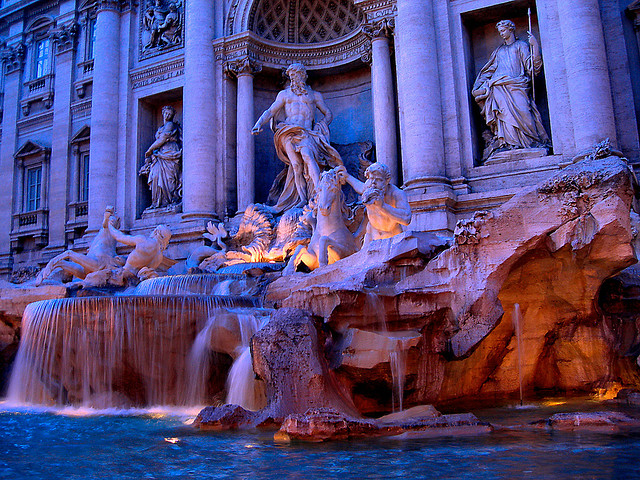 Lagerfeld who revealed that he has visited the Eternal City at least 740 times, will also unveil a restored version of an 18-minute fashion film his friend Jacques de Bascher shot in 1977 to present Fendi's ready-to-wear and fur collection.