Start:
24 Aug 2012 - 08:00 PM
End:
25 Aug 2012 - 10:00 PM
Location:
KLCC Plenary Hall
Address:
Jalan Ampang, 50088 Kuala Lumpur, Wilayah Persekutuan Kuala Lumpur, Malaysia
SENATUS is proud to extend complimentary pairs of tickets for select members to Drum TAO in Kuala Lumpur! Seen by more than 5 million spectators in 17 countries and 400 cities, this is surely a performance not to be missed.
To celebrate Drum TAO's very first tour in Malaysia, 5 members will each be given a pair of exclusive tickets to the opening night's show on 24 August at KLCC Plenary Hall.
Login and RSVP on the event page by 2359 hours on 16 August. Confirmation and ticket collection details sent to the selected 5 members by 0900 hours on 19 August.
Preference will be given to members residing in Kuala Lumpur, and selection will be based on the connectedness of each member:
Members you are connected to - Try our Member Suggestions feature
Members you have invited - Use our Invitor feature
---
World-renowned Japanese martial arts and drum-playing extraordinaires, Drum Tao, will be performing their 2nd season in Singapore, performing at Marina Bay Sands from 16 to 18 August 2012. They return after a successful and sold-out run last year.
They then perform in Kuala Lumpur at the KLCC Plenary Hall from 24 to 25 August 2012.
Drum Tao combines exuberant drumming with martial arts and intricate choregraphy, incredible synchornity and mesmerizing music in an innovative contemporary Japanese production.
Get ready to be thrilled by the drummers as they maneuver amidst massive 400kg drums and enthralling music, and be transported to an unforgettable artistic universe.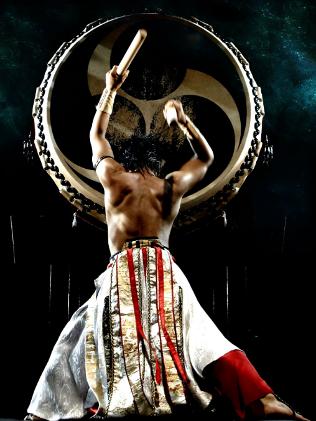 The History of Drum TAO
TAO was formed in Aichi, Japan, in 1993 They moved their base to "Aso-Kuju National Park" in Oita in 1995, seeking better environment for new creations. TAO's home base "Grandioso" was established on the 40,000 square meters of land surrounded by beautiful nature.
TAO created the perfect environment for its music creation with three different rehearsal halls. TAO has been producing unique music and styles as well as its artists here in Grandioso.
TAO decided to first lay their roots in the southern Kyushu region and focused on performances in Kyushu only until they achieved one million ticket sales in order to establish never conceived world of TAO.
Their originality as a core idea of TAO had to be well established to be recognized as "an world class entertainment."
TAO attained its original goal of million tickets sales in seven and a half years. They subsequently took their shows to the world.
TAO seeks to change and shake off the general image of classic Japanese drumming culture in Japan. 
Since the achievement 10 years ago, TAO has been seen more than 5 million spectators in 17 countries and 400 cities. Their success in the world gathered talented creators around the world, which broaden the infinite possibility of TAO. Japan tour has been kicked off since 2009 starting with the 15 shows presented by Fuji TV group.
The number of performances had been expanded within a year and TAO will perform 70 shows this year.
For more information, go to //www.drum-tao.com
---
Singapore
Location: Marina Bay Sands
Date: 16 to 18 August
Tickets: Available via MBS ticketing
Kuala Lumpur
Location: KLCC Plenary Hall
Date: 24 to 25 August
Tickets: Available via TicketPro Malaysia
Cebu
Location: Waterfront Cebu City Hotel and Casino
Date: 1 September
Tickets: Available at SM Tickets, Ayala Customer Service Desk and Waterfront Hotel Cebu