Lewis Hamilton has admitted that Mercedes team-mate Nico Rosberg should have been standing on the podium of the Malaysian Grand Prix instead of him.
Hamilton claimed a third place behind winner Sebastian Vettel and second-placed Mark Webber for the Brackley-based Mercedes team, with Rosberg fourth.
Hamilton landed his first podium spot for his new team was more down to the team orders of boss Ross Brawn, and Hamilton acknowledged that fact.
Hamilton kept team-mate Rosberg at bay over the closing stages, with the duo involved in a private tussle.
But it was not without intervention from, Brawn who twice informed Rosberg of the team's strategy, forcing him to hold station.
Rosberg twice complained he was quicker than Hamilton.
Brawn, however, replied:
Negative Nico, negative. Lewis' pace is what we are asking him to do. He can go a lot faster as well, so please be in control as well.
"There is a massive gap behind and nothing to gain in front. I want to bring both cars home."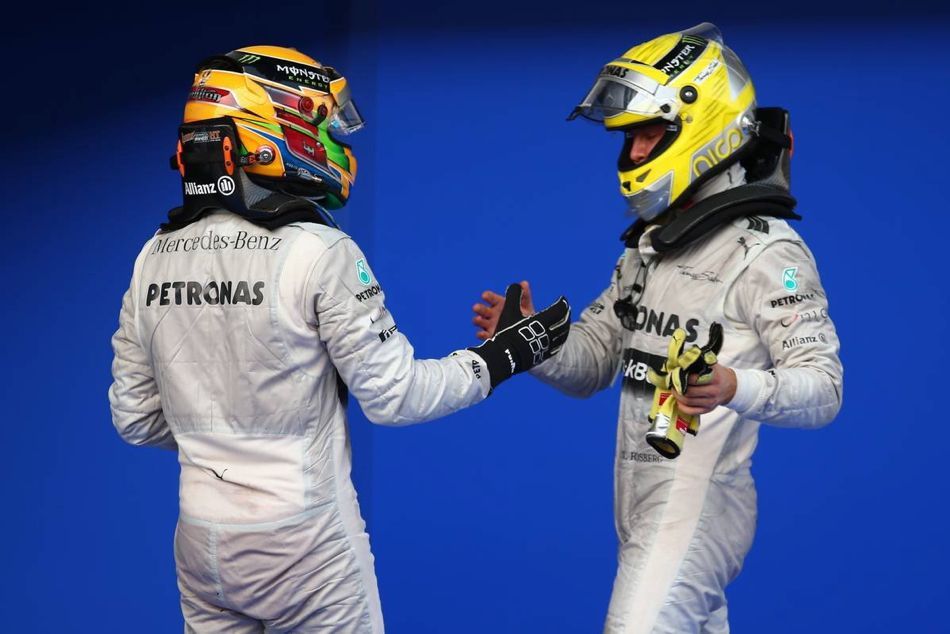 After pulling into the pits and being thanked by Brawn, Rosberg replied:
Remember this one.
Hamilton admitted after the race: "If I'm honest he (Rosberg) should be standing here, he's a great team-mate and did a fantastic job.
"We brought the car home and I'm glad to get a result for them, but it's not the best feeling being up here.
"Racing is racing, and I have to look forward."
There was also an embarrassing moment in the race when Hamilton drove into McLaren's pit box by mistake at a pit-stop, clearly forgetting he had changed teams at the start of the season.
From there Hamilton was quickly waved through by his former team's pit crew before finally changing tyres with his own team.
Hamilton said: "I did a Jenson (Button) as he did that a couple of years ago.
"I've had so many years making pit stops with McLaren, but I got it wrong, so a big apology to my team-mate."