By qualifying in pole for the second time in a row in Bahrain and yesterday, Barcelona, Germany's Nico Rosberg handed Mercedes their third pole position in succession with teammate Lewis Hamilton sealing a front row lockout at the Spanish Formula One Grand Prix in Barcelona.
Hamilton, the 2008 world champion, took pole in China last month.
Red Bull's triple world champion and series leader Sebastian Vettel qualified third with Finland's Kimi Raikkonen, currently second overall and 10 points behind the German, alongside on the second row for Lotus.
Ferrari's Fernando Alonso, the local favourite at his home race, will start fifth with Brazilian teammate Felipe Massa next to him.
"I had a really good lap in the end... it's always a good motivation, especially for the team. Front row. Fantastic. But of course we have to be a bit cautious because of what we saw in Bahrain," said Rosberg, who finished ninth in that race.
Mercedes last swept the front row in China last season, a race won by Rosberg while then teammate Michael Schumacher failed to finish.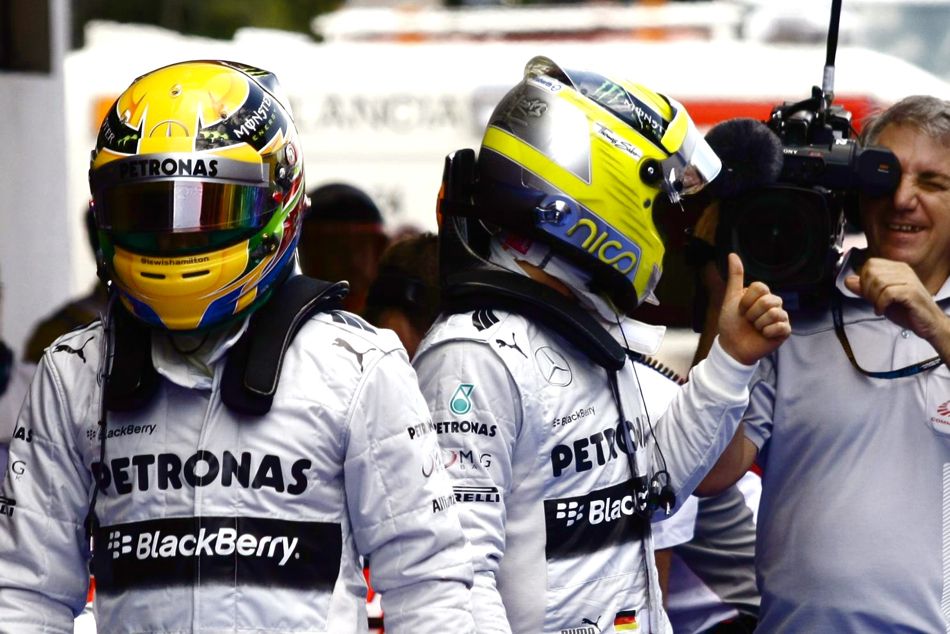 Yesterday was the first time since 1955, when Argentina's Juan Manuel Fangio and Britain's Stirling Moss were racing for the 'Silver Arrows', that a Mercedes works team had chalked up three poles in a row.
The German manufacturer left Formula One as a works team in 1955, however, and only returned in 2010 after buying the title-winning Brawn GP.
"Am I confident for tomorrow (today)? Not entirely," said team principal Ross Brawn. "I could see from fuel work, that we're not on top of it as much as we are in qualifying but we've done a lot of work on that. Can we win? I don't know."
The statistics suggests Mercedes have a strong chance, given that only once in the last 22 years has a driver won in Barcelona without starting on the front row -- and that was Schumacher in 1996 from third.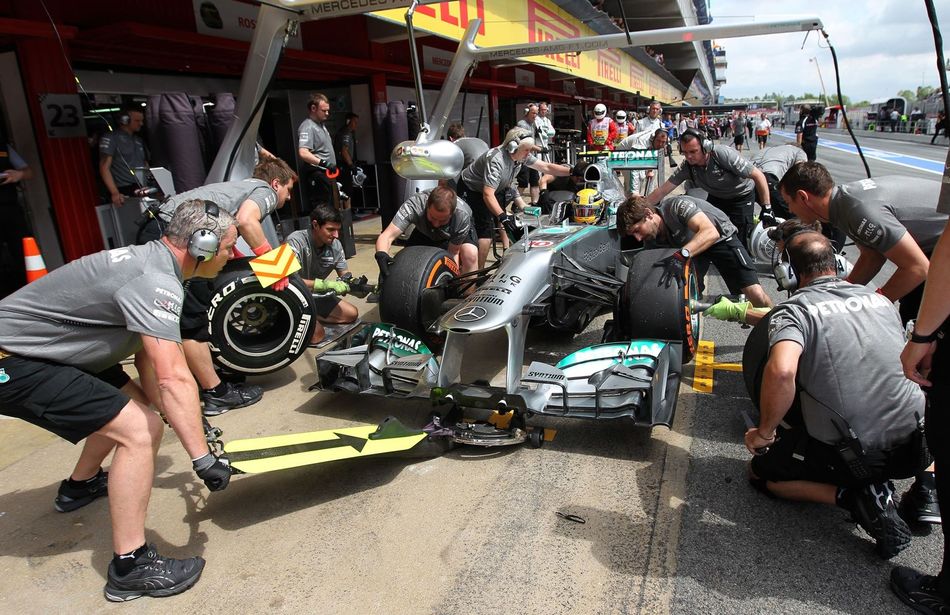 Hamilton, denied pole in Spain with McLaren last year due to a fuel irregularity, was fastest in the first two phases of qualifying but Rosberg made sure of the pole with a time of one minute 20.718 seconds.
Hamilton's best was 1.20.972.
"He did a great job... but as Nico said we are going to approach it with caution because tomorrow it's going to be tough," said the Briton, third in the championship.
"I didn't have two option sets (of tyres) at the end which would have helped a little bit but I think Nico was just quicker today (yesterday)," said the Briton, third in the championship.