Honda and McLaren, the second most successful team in the sport after Ferrari in terms of race wins and drivers' titles, will come together once again in 2015, and revive one of the greatest Formula One partnerships.
When the two marques last partnered, the tenure was marked by multiple championships with the late Ayrton Senna and Alain Prost between 1988 and 1992.
Honda, who will replace Mercedes as McLaren's engine partner, withdrew from the sport in late 2008 in the middle of a global financial crisis after years of hardly ever winning.
This time however, the Japanese company said Formula One's new engine regulations would allow it to apply racing technology to its road cars.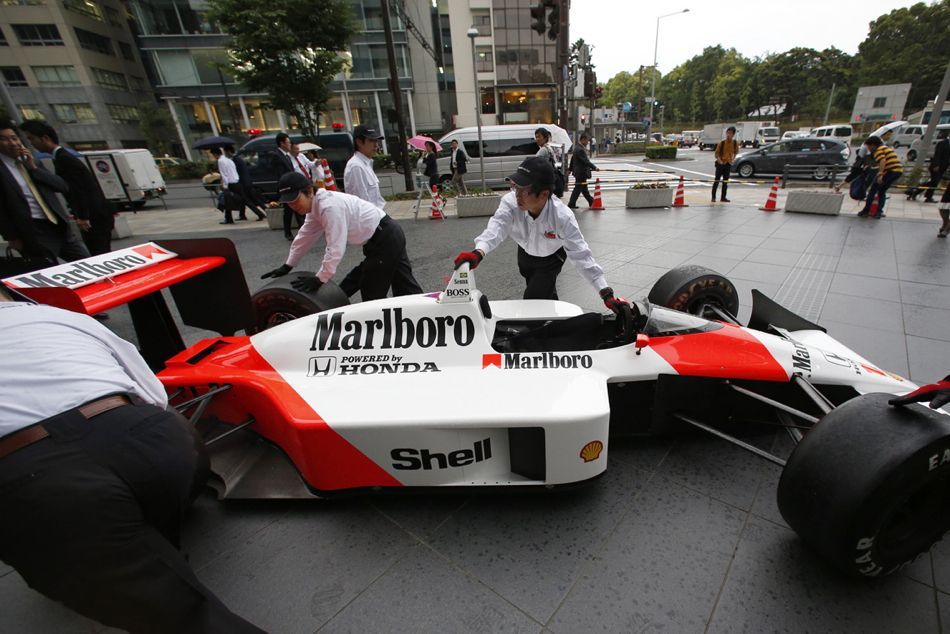 "As the direction of Formula One's new technologies and the direction that Honda aims at for development matches, the young engineers who will be responsible for Honda in the future started to voice their desire to take part in the challenge," Honda Motor Co Chief Executive Takanobu Ito told a news conference.
More so than in the past, we can expect feedback from the race cars to common road cars and vice versa.
Formula One is introducing a new V6 1.6-litre engine aided by high-power turbo technology with energy recovery systems from next season.
Ito gave two examples of technologies that could be applied from race cars to road cars - regenerative energy from the turbo, which changes the turbo's rotational energy to electricity, and downsizing the turbo.
Martin Whitmarsh, McLaren's Chief Executive, said crossover technologies would help the team, adding "I think Formula One has been absolutely slow to adapt and to change to the new challenges which are relevant to the needs of society..."
Downsizing turbo charging, heavier hybrid content, these are areas (in which) I know Honda will excel.
In recent years, Honda has been criticised for lacking the daring zeal it once had as an innovator. Ito hopes participation in the sport could change that view.
"We want to be an interesting and exciting company," said Ito, who is known for designing the all-aluminium chassis of the NSX sports car released in 1991.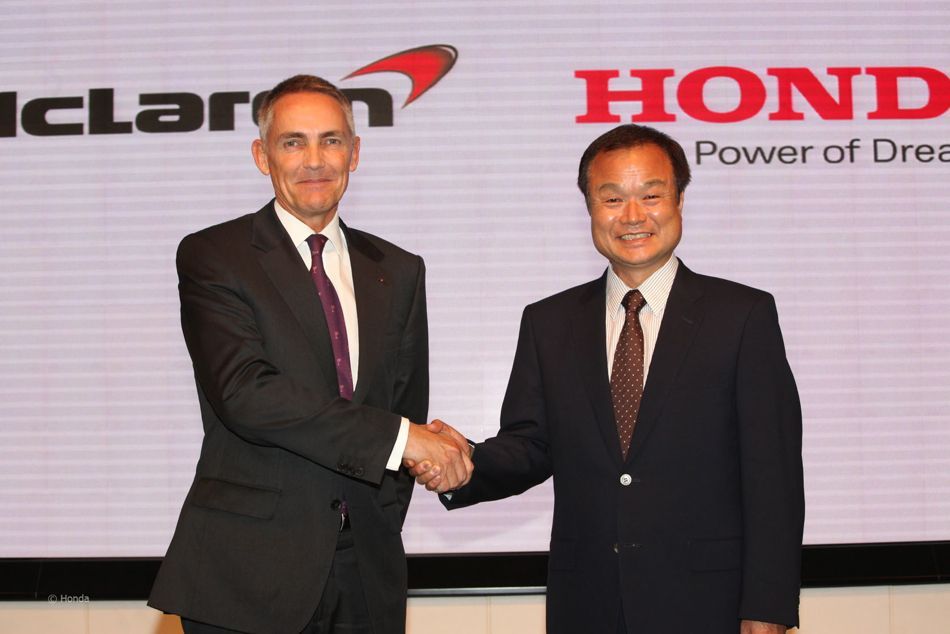 Honda first announced its intention to participate in Formula One in 1962, a year before it started to sell four-wheelers. It debuted in the sport in 1964 at the German Grand Prix at the Nuerburgring, and its first grand prix win came a year later at the 1965 Mexican Grand Prix in Mexico City. It withdrew after the 1968 season.
Honda returned to the sport in 1983 as an engine provider and departed again in 1992.
Its partnership with McLaren in 1988 led to the most dominant team Formula One has seen, with McLaren's Senna and Prost winning 15 of the 16 races.
In 2000, Honda made a comeback as an engine supplier and joint developer of the chassis for BAR which, in 2006, became the Honda team. During the eight years until its withdrawal in 2008, Honda were triumphant once, when Briton Jenson Button won in 2006 in Hungary.
"My frank view is that it was very difficult to manage the entire operations, not just the engine," Ito said, reflecting on the unsuccessful period.
We should be modest and learn what we can from having managed a team. But we believe our engine technology will never lose.
Button, who moved to McLaren at the end of 2009, said he was "thrilled and excited" about Honda's return, adding in a statement: "McLaren-Honda: I know how much passion, success and pride are encapsulated within just those two words."