Estée Lauder has launched a new female fragrance Modern Muse Le Rouge inspired by the glamourous and more provocative side of Modern Muse.
The new fragrance builds on the award-winning original Modern Muse, and Modern Muse Chic whilst adding its own twist with a fruity floral oriental accent. Modern Muse Le Rouge is a sexy contrast of rich roses awakened by ripe fruits with a velvet cream accord that captures the drama of this muse's personality.
"Le Rouge reflects the woman who is confident and sexy. She never goes unnoticed. It's all about her signature color of red — which embodies her style, attitude and undeniably powerful effect" explains Estée Lauder in its release.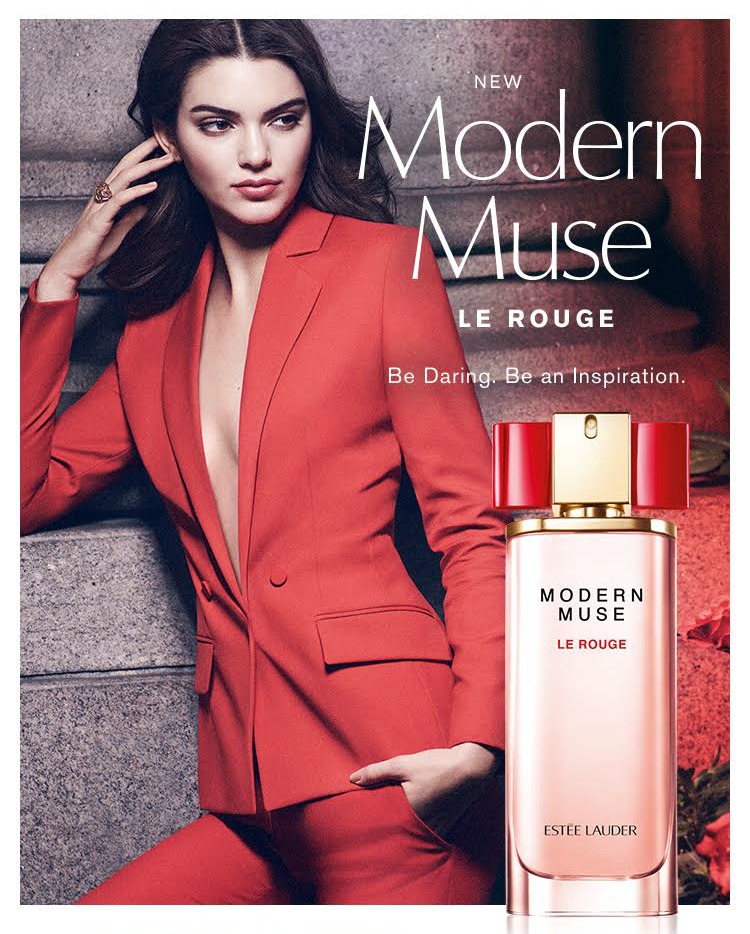 For the campaign, the beauty label has chosen Kendall Jenner to front her first fragrance. Hers is a story that inspires, much like Le Rouge Muse. Just like the Modern Muse, the Instagram It-Girl commands a reaction with her boldness, timeless glamour and enviable confidence.
"Her style and presence always make an impression. She is bold, daring and sexy; she's a provocative inspiration to others" is well personified by the star of both fashion and social media circles.
The print campaign was lensed by Mikael Janssen and the promotional video directed by Jonas Akerlund.