Start:
14 Nov 2015
End:
31 Dec 2015
Location:
ArtScience Museum
Address:
6 Bayfront Ave, Singapore 018974
The award-winning Collider exhibition makes its Asian debut, opening on 14 November at the ArtScience Museum located at Marina Bay Sands in Singapore.
The showcase brings visitors into the fascinating world of experimental particle physics, providing an up-close look at the world's greatest scientific experiment: the Large Hadron Collider (LHC) at CERN (the European Organisation for Nuclear Research) in Geneva.
Buried deep under the border between Switzerland and France, CERN's Large Hadron Collider is the work of 10,000 men and women from across the globe, united in their quest to uncover the fundamental building blocks of our universe.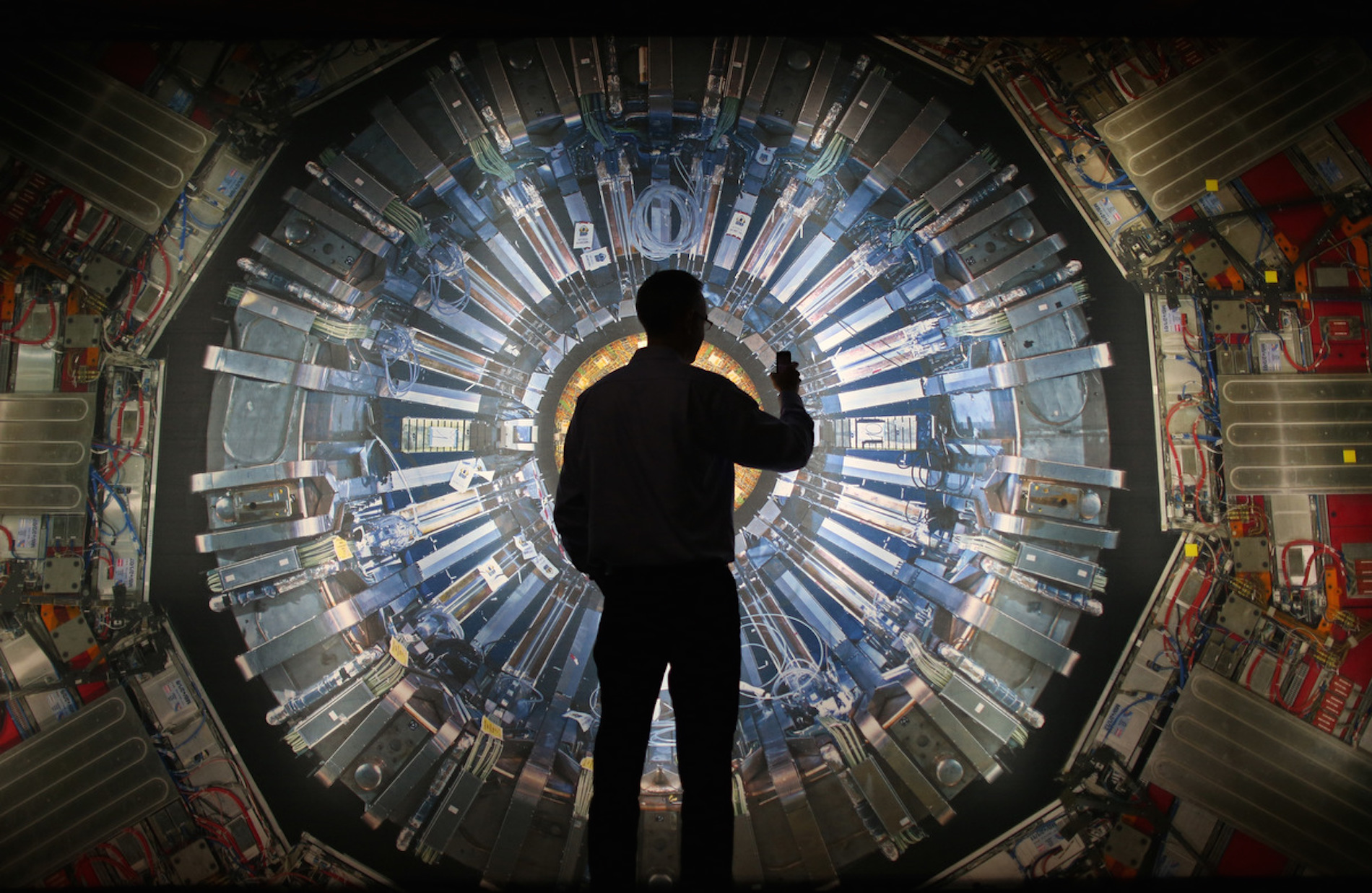 This immersive exhibition blends theatre, video and sound art with real artefacts from CERN, recreating a visit to the famous particle physics laboratory. Visitors will be transported to the recreated site of the LHC where they can explore the 27-km collider and its cathedral-sized detector caverns.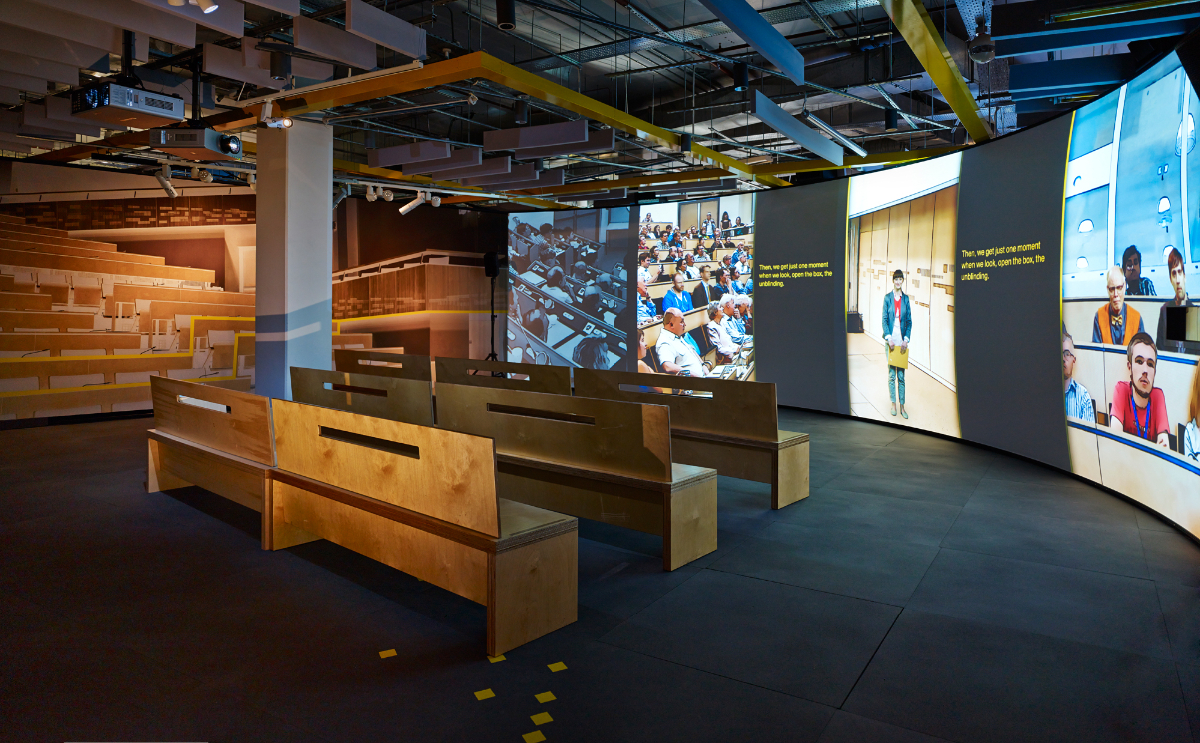 They can virtually meet with scientists and engineers from CERN, snoop around a researcher's workbench, and examine objects up-close. Ultimately, they will discover how studying the subatomic world can point the way to a fuller understanding of our universe.
Delving deeper in the LHC, the visitors will follow the journey of particle beams as they are injected into the accelerator chain, ramped up to speed and steered around the 27-kilometre long LHC tunnel.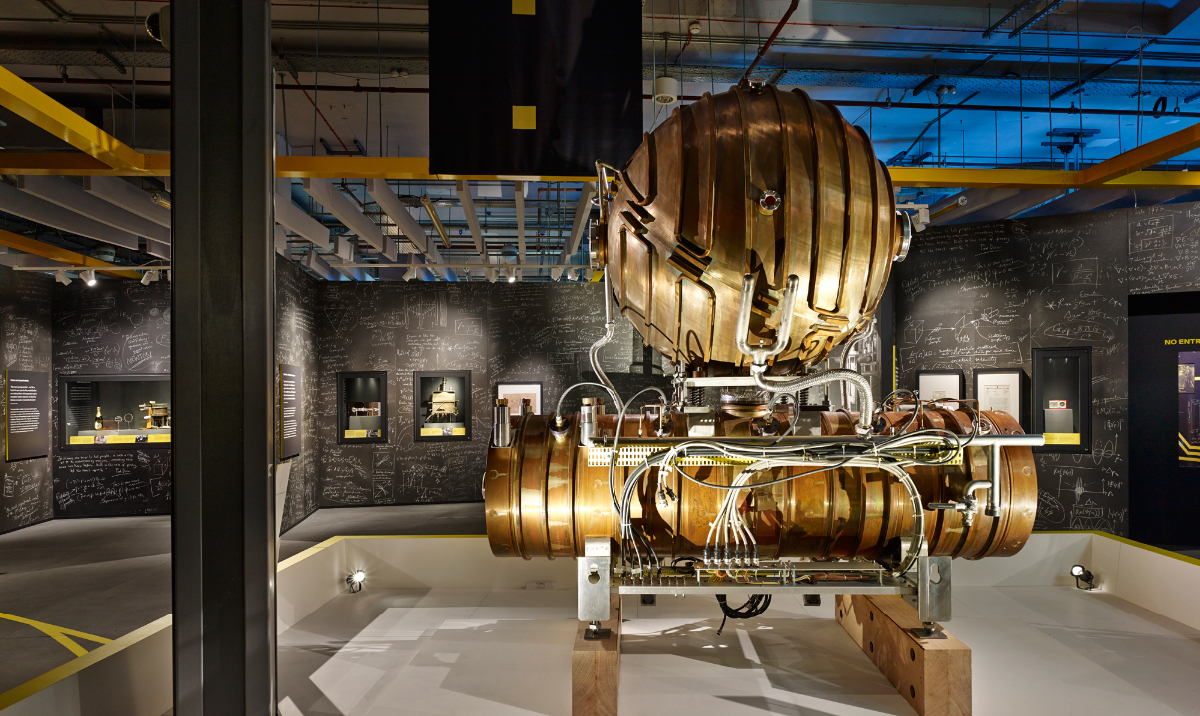 Moving along the tunnel, visitors are then immersed in the highlight of the exhibition – a wrap-around 270 degree projection taking in both extremes of the scale of the LHC: from an enormous experiment cavern, to the very heart of a particle collision where the protons are fired at 99.9999991% the speed of light.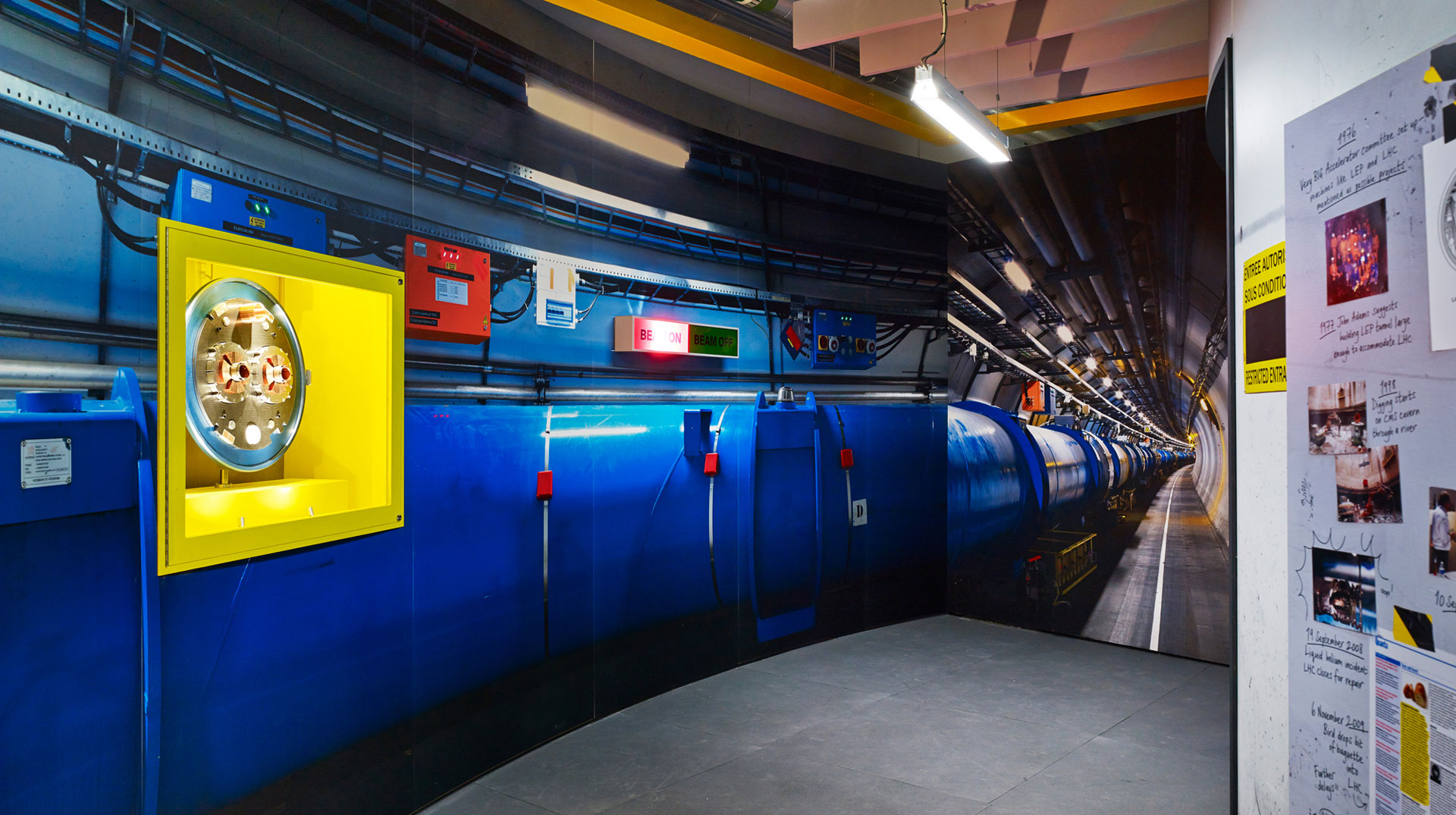 Through this ground-breaking exhibition, visitors get to witness the beautiful visual representation of a collision, where a shower of new particles is produced and the data is distributed globally to research institutions to decipher the mysteries of the Universe.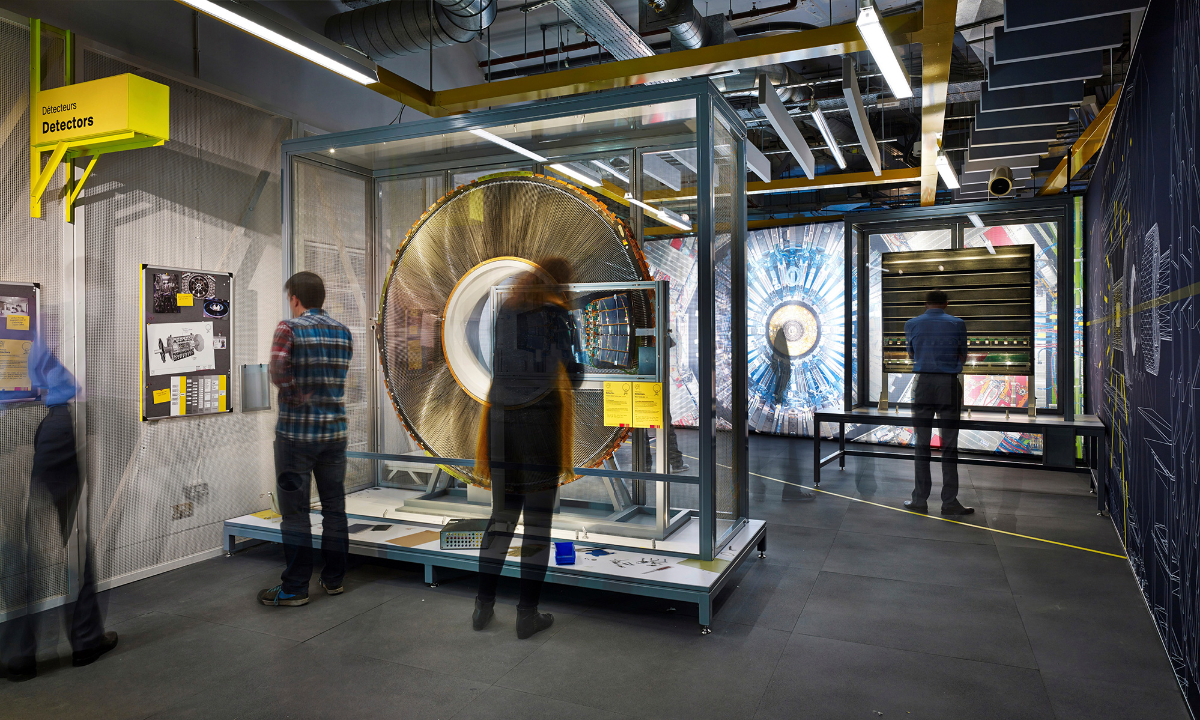 The Collider exhibition was developed by the Science Museum in London, who commissioned a creative team led by Nissen Richards Studio, including playwright Michael Wynne, video designer Finn Ross and sound designer Carolyn Downing to produce a unique and immersive experience.