Start:
12 Jul 2013 - 10:00 AM
End:
28 Jul 2013 - 06:00 PM
Location:
Stamford Gallery, National Museum of Singapore
Address:
93 Stamford Rd, Singapore 178897
Ong Shunmugam's third collection of contemporary Asian womenswear entitled 'Whenever I Fall at Your Feet' is dedicated to and designed after a National Monument or other equally historic structures within Singapore and is is supported under the National Heritage Board's Heritage Industry Incentive Programme.
After its making its debut at the Audi Fashion Festival 2013 in a runway showcase, the latest collection from the homegrown label will feature in a full-scale exhibition as part of the Singapore HeritageFest at the National Museum of Singapore's Stamford Gallery.
This showcase marks the first for a Singaporean label to have a dedicated feature at the Museum, as part of a multi-disciplinary exhibition bringing together commissioned work based on the collection's narrative.
Designer Priscilla Shunmugam elaborates, "As many other old buildings on this island face the inevitability of destruction, the question of what to keep and what to let go requires consideration from both emotive and rational faculties of the mind."
It's this duality that we're interested in - along with related tensions between old and new, and particularly, between memory and money.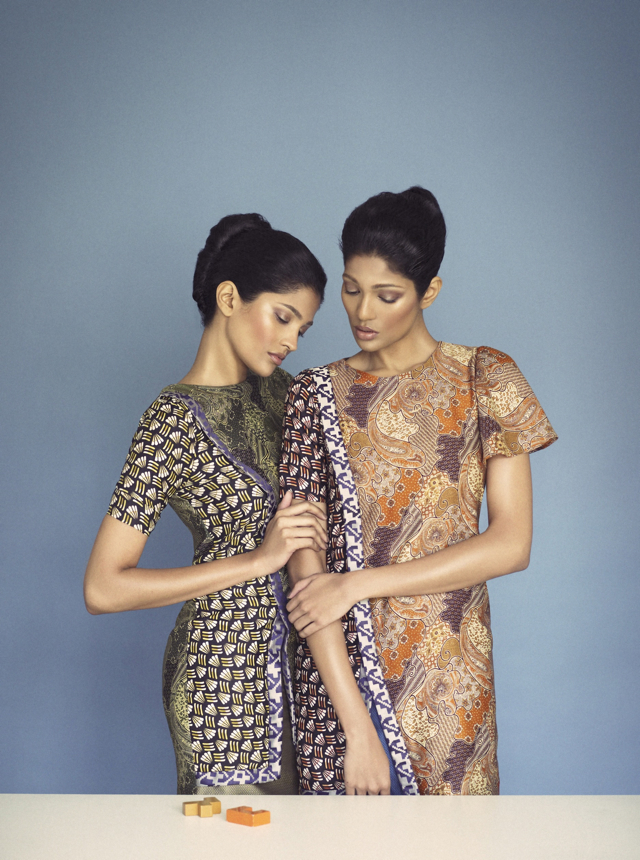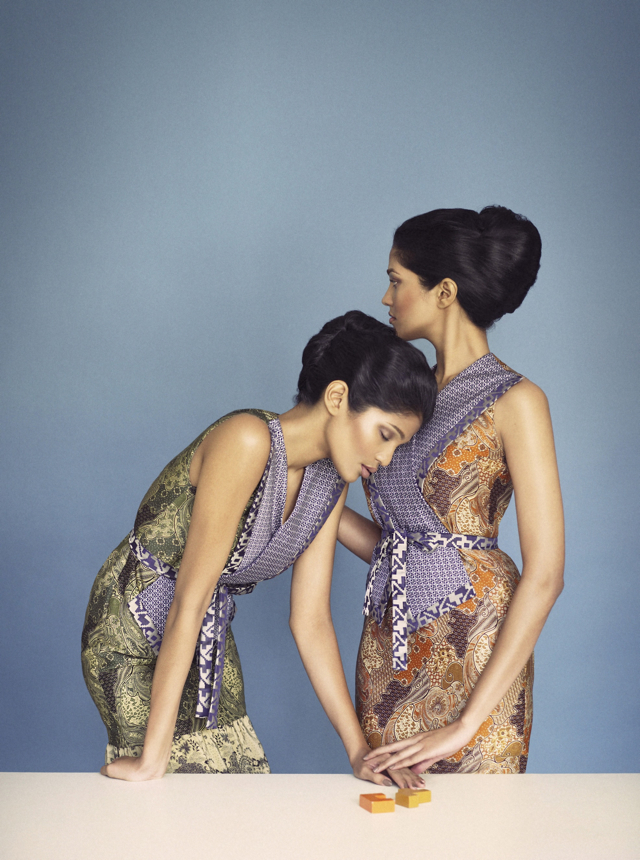 Ad campaign visuals from 'Whenever I Fall At Your Feet' by Ong Shunmugam
Design consultancy gsmprjct° have been appointed the exhibition designers whilst photographer Clarence Aw, who spent several weeks photographing the relevant monuments and structures, will have key images displayed alongside every design.
Filmmaker Jacky Lee captured deeply personal interviews with four Singapore residents who tell their stories about how specific locations in Singapore are significant to them, as part of a five-piece special collaboration.
'Whenever I Fall At Your Feet' Exhibition by Ong Shunmugam takes place from 11 to 28 July | Free Admission to the Stamford Gallery at the National Museum of Singapore