Start:
29 Nov 2012 - 10:00 AM
End:
03 Mar 2013 - 06:00 PM
Location:
Embankment Galleries, Somerset House
Address:
Strand, London, WC2R 1LA
By Stanley Lui
Delve into the world of Valentino as we celebrate the legacy of the revered Italian house with the opening of their grand exhibition at London's Somerset House. The "Valentino: Master of Couture" exhibition is a retrospective of the lifelong and illustrious career of Mr. Valentino Clemente Ludovico Garavani that spans over a period of 50 years since the late 1950s.
This exhibition showcases over 130 pieces of his exquisite haute couture designs, including dresses from the catwalks to the red carpets of which, many were previously worn by style icons such as Jackie Kennedy Onassis, Grace Kelly, Sophia Loren and Gwyneth Paltrow.
In addition, there will be special pieces on show which were comissioned by some of Valentino's private clients. With much of the exhibits never been viewed outside the atelier, this will be one of the most comprehensive showcases thus far and is Valentino as he has never been seen before.
Divided into three segments, the first part of the exhibition "Valentino" is named after the designer and offers visitors a rare glimpse into his personal life at work and play as seen through his photographs, couture invitations cards as well as images from his personal archives detailing much of his time in Wideville, France.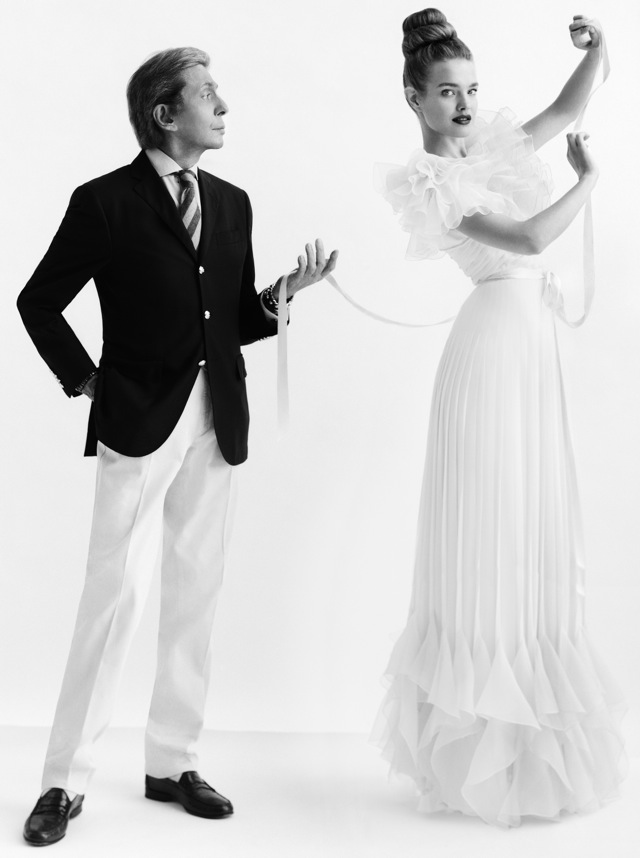 In the second segment, titled "The Catwalk", visitors will experience a curious reversal of roles as they step into the shoes of a model and traverse along a sixty-metre long glamourous runway except that this time, the 'audience' would be mannequins dressed in Valentino couture.
Ranging from evening gowns to dresses and capes, "The Catwalk" catalogues the evolution of the fashion house back from the 1950s to the present. Grouped according to themes such as monochromatic, volume and finally Valentino's signature red, the designs are open on display allowing for a closer look at the craftsmanship and the detail behind each making.
Down the stairs, visitors will be greeted by the stunning beauty of Princess Marie-Chantal of Greece's pearl-encrusted wedding gown made with ivory silk and ten different kinds of lace in the last "The Atelier and Les Petits Mains" segment.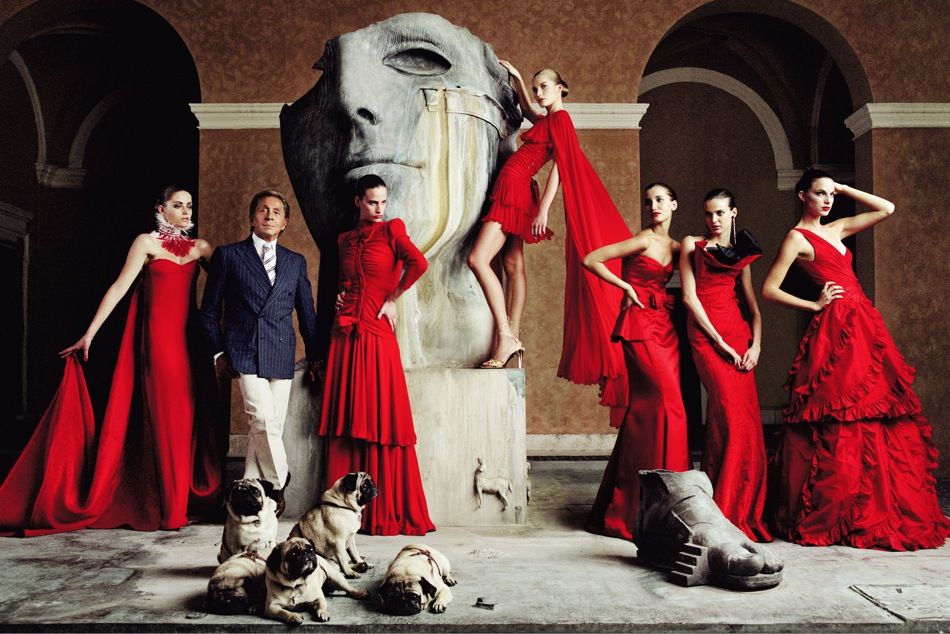 Beyond this room, visitors will get to experience Valentino's latest endeavour, the Valentino Garavani Virtual Museum which explores the story behind his work through interactive multi media.
Lastly, in the final room visitors will get to watch behind the scenes footages from the atelier and learn about the artistry behind the couture techniques such as the Budellini which is unique to the house of Valentino.
"Valentino: Master of Couture" will run from the 29 November to 3 March 2013 at the Embankment Galleries, Somerset House, Strand, London, WC2R 1LA. Opening from 10am – 6pm daily, late night access to the exhibition will be until 9pm on Thursdays.